The affiliates had three wins at the rookie levels with all three squads taking the lead in the last frame to complete a 4-2 day for the Royals.
HR Roll Call: None
BPKC Hitter of the Day: Darrell Miller 5-6 2R, 2b
BPKC Pitcher of the Day: Jared Ruxer 6.2 IP 4 H 0 R 0 ER 2 BB 7 K 4-7 GO-FO 101p/63k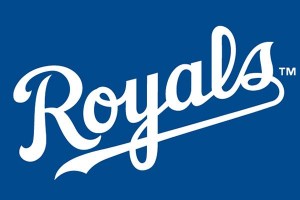 AZL Royals 4 AZL White Sox 3 
The Arizona squad walked things off in the ninth after giving up the lead earlier in that inning. Starter Gerson Garabito, working his way back from the DL, gave up a first inning two run home run to major league rehabber Leury Garcia in the first inning. The Royals came back with three runs of their own with a sac fly in the fourth and a pair of doubles in the fifth leading to two runs.
That lead held up until the ninth when Garcia connected on a single to drive in the tying run. That Royals quickly rebounded in their half of the ninth getting a Tyler James triple and a Nick Pratto sacrifice fly to walk the game off.
Gerson Garabito 2 IP 3 H 2 R 2 ER 0 BB 1 K 4-0 GO-FO
Nick Pratto 0-2 RBI 2BB, K, SB (7)
MJ Melendez 0-3 RBI, BB, K, 1-1 CS/Att
Isaiah Henry 2-3 R, 2b, BB, CS (3), OF Assist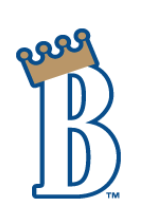 Burlington Royals 10 Johnson City Cardinals 6 F/10
The Royals took a 6-2 lead into the ninth, but two errors and three groundball singles off closer Tyler Zuber led to Johnson City tying the game. Fortunately for Burlington, Johnson City returned the favor by making an error that allowed the Royals to retake the lead and open the door to a four run inning. This time Zuber closed the door with that lead.
Tyler Zuber 2 IP 3 H 4 R 0 ER 1 BB 2 K 4-1 GO-FO 37p/27k
Sal Biasi 5 IP 2 H 2 R 1 ER 3 BB 5 K 1 HR 3-3 GO-FO 98p/60k
Michael Gigliotti 2-4 2R, RBI, BB, 2 SB (9) has a .474 OBP
Idaho Falls Chukars 15 Missoula Osprey 12 F/10
The Chukars tried to give away a huge lead but bounced back in extras to earn a series win in Missoula. Starter Janser Lara struggled with control, walking five in three and two-third innings while giving up three runs in that time. Despite those struggles, Idaho Falls had built a 12-5 lead after just five innings. The bullpen couldn't hold that lead, giving up seven runs from the sixth through eighth innings to tie the game and eventually send it to extras.
In extra innings, the Chukars got their offense back rolling with three runs on hits by Travis Jones, Freddy Fermin, and Cristhian Vasquez. Reliever Josh Mitchell closed it out to earn the win, tossing two and one-third scoreless innings in the game.
Josh Mitchell 2.1 IP 2 H 0 R 0 ER 1 BB 4 K 2-1 GO-FO 37p/24k
Janser Lara 3.2 IP 3 H 3 R 3 ER 5 BB 4 K 3-2 GO-FO 83p/45k
Travis Jones 1-5 R, 2b, 3 RBI
Wilmington Blue Rocks 7 Salem Red Sox 2 
The Rocks finished off the Red Sox on Wednesday to earn a four game sweep of the High-A club. A Nick Heath double followed later by a Travis Maezes sac fly gave Wilmington a 1-0 lead in the first inning. After a Red Sox run in the second, the Rocks took control of the game with a three run inning. Again it was Heath scoring, this time on a Roman Collins double before the Rocks would score runs on a Jonathan McCray sac fly and bases loaded walk to Jecksson Flores.
Those runs would serve to be plenty for Jared Ruxer and staff as the right spun six and two-thirds scoreless before the pen gave a couple up in the ninth following a pair of insurance runs by the offense. The Blue Rocks currently stand two games behind Salem for second place.
Nick Heath 3-5 2R, 2b, SB (14)
Chase Vallot 1-1 R, 2b
Chris DeVito 1-4 R, BB
Arkansas Travelers 6 NW Arkansas Naturals 4
Starter Corey Ray's struggles continued and the Naturals lack of power continued to haunt them in a loss to Arkansas. In three innings of work, Ray gave up six runs (5ER) including a three run home run in the third. While the NW Arkansas lineup could must just one extra base hit among their ten. A three run eighth inning provide most of the offense in the loss.
Yunior Marte 4 IP 2 H 0 R 0 ER 2 BB 2 K 4-2 GO-FO 56p/34k
Nicky Lopez 2-4 R, 2b
Donnie Dewees 2-5 R
Anderson Miller 1-3 BB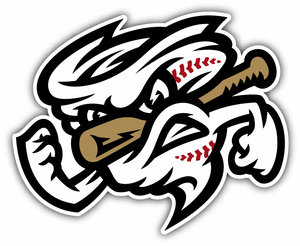 Albuquerque Isotopes 13 Omaha Storm Chasers 1
A rough one for the Chasers on Wednesday night in Albuquerque. Starter Eric Skoglund and reliever Pedro Fernandez were each tagged for six runs, Fernandez's damage came in just one inning of work during a lopsided game. The one bright spot for the Chasers was that Frank Schwindel stayed hot, going 3 for 4 with a double and the only RBI in the game for Omaha.
Frank Schwindel 3-4 2b, RBI
Eric Skoglund 5 IP 8 H 6 R 5 ER 5 BB 1 K 4-6 GO-FP 92p/54k
Ryan O'Hearn 1-3 BB