The Royals affiliates had a rough 1-7 day on Thursday.
HR Roll Call: Donnie Dewees (9), Brandon Downes (10), Travis Maezes (5)
BPKC Hitter of the Day: Nick Dini 3-3, 2b, BB
BPKC Pitcher of the Day: Nathan Webb 7 IP, 5 H, 1 R, 1 ER, 0 BB, 4 K, 3-8 GO-FO, 89p/61k
Albuquerque Isotopes 9, Omaha Storm Chasers 5
The altitude in Albuquerque isn't doing the Chasers pitchers any favors after their staff was knocked around again Thursday night. Jake Junis gave up a pair of home runs to a couple well-known Rockies prospects in David Dahl and Ryan McMahon. The Royals righty gave up five runs in five innings before leaving in the sixth after landing awkwardly trying to field a ball hit back up the middle. Reliever Kevin McCarthy, back from Kansas City, gave up four runs in two-thirds of an inning to put the Chasers out of the game.
Jake Junis 5 IP, 7 H, 5 R, 5 ER, 2 BB, 5 K, 2 HR, 74p/50k, 3-2 GO-FO
Frank Schwindel 2-4, 2b, 3 RBI – 13 game hitting streak
Springfield Cardinals 6, NW Arkansas Naturals 2
Springfield put up two separate three-run innings to hand another loss to the Naturals. Starter Foster Griffin gave up a two-run home run and a run-scoring double in the fifth. The lefty worked scoreless in his other 5.1 innings.
The Naturals scored a pair of runs and trailed 3-2 into the ninth, but three runs off reliever Zach Lovvorn put the game away.
Foster Griffin 6.1 IP, 8 H, 3 R, 3 ER, 1 BB, 5 K, HR, 6-1 GO-FO, 94p/60k
Donnie Dewees 2-5, HR, 2b
Nicky Lopez 3-4, R, BB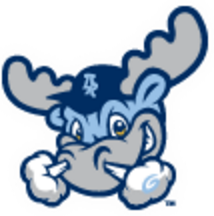 Carolina Mudcats 3, Wilmington Blue Rocks 2
The Rocks were limited to two runs on five hits, giving starter Cristian Castillo a loss after he allowed three runs in seven innings.
Brandon Downes 2-4, HR
Cristian Castillo 7 IP, 4 H, 3 R, 3 ER, 3 BB, 4 K

Kannapolis Intimidators 2, Lexington Legends 0
The Legends couldn't get things going on offense, mustering just three hits in a shutout defeat. That lack of offense made a loser out of Anthony Bender, despite a solid pitching effort from the righty. The former JUCO product gave up two runs in six innings on six hits while striking out seven.
Khalil Lee 0-4, 3K
Emmanuel Rivera 0-4, 2K
Anthony Bender 6 IP, 6 H, 2 R, 2 ER, 1 BB, 7 K, 5-3 GO-FO, 93p/64k
Orem Owlz 3, Idaho Falls Chukars 0
The Chukars were limited to just four hits in a shutout loss.
Amalani Fukofuka 0-4, 2K
Dillon Drabble 4.2 IP, 6 H, 1 R, 1 ER, 2 BB, 4 K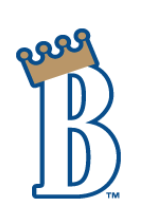 Burlington Royals 5, Kingsport Mets 1
Kingsport Mets 8, Burlington Royals 7
The Royals split the doubleheader after Nathan Webb worked a solid complete game in the first game. Each player in the lineup had one hit in the game.
In the second game, starter Michael Messier couldn't limit the Mets, allowing 11 hits and eight runs in 4.1 innings.
Boxscore Link Gm1
Boxscore Link Gm 2
Seuly Matias 3-7, 3b, BB
Nathan Webb 7 IP, 5 H, 1 R, 1 ER, 0 BB, 4 K, 3-8 GO-FO, 89p/61k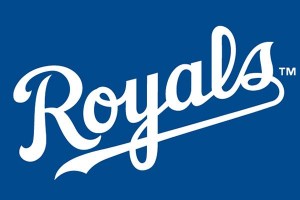 AZL Brewers 5, AZL Royals 3
The Brewers took advantage of three Royals errors to defeat the Arizona squad. Starter Charlie Neuweiler allowed just two hits in 4.2 innings.
Cristian Perez 2-4, R, 2b
Nick Pratto 2-4, 2b, 2 RBI
MJ Melendez 1-4