The Royals stood pat on deadline day, unable to swing a deal for Lance Lynn or a pair of Toronto pitchers. One interesting note was a depressed trade market for Yu Darvish and the Rangers, as they were only able to nab a Top 5 Dodgers prospect with defensive limitations and a pair of unranked prospects. Is this what big market teams should expect to see if their players are to be free agents the next season? This type of return could create an incentive for the non-competing big market teams to deal their players a year earlier.
HR Roll Call: Corey Toups (6), Roman Collins (7), Emmanuel Rivera (10)
BPKC Hitter of the Day: Emmanuel Rivera 3-7, 2R, HR, 2b
BPKC Pitcher of the Day: Kevin Lenik 3 IP, 0 H, 0 R, 0 ER, 0 BB, 2 K, 4-2 GO-FO, 33p/21k
Read about Kevin's story here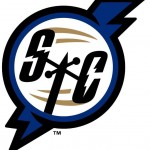 Fresno Grizzlies 6, Omaha Storm Chasers 4
The Chasers bullpen allowed a tie game get away from them at home against Fresno. The Chasers went just 1 for 13 with runners in scoring position, limiting them to just the four runs in the game. As is the case on most nights lately for Omaha, Frank Schwindel did much of the heavy lifting driving in a pair of runs and scoring another. The designated hitter extended his hit streak to 17 games with his 3 for 4 night. Reliever Sam Selman gave up a run in the eighth and another in the ninth that the offense couldn't answer to drop the game.
Ryan O'Hearn 0-5
Frank Schwindel 3-4, R, 2b, 2 RBI
Jorge Soler 0-5
Eric Skoglund 4 IP, 5 H, 4 R, 3 ER, 4 BB, 2 K, 4-4 GO-FO, 100p/59k
Arkansas Travelers 11, NW Arkansas Naturals 5 
Starter Corey Ray's struggles continued with eight runs (6 ER) allowed on 12 hits and a pair of walks in just 4.1 innings. The righty has given up 42 hits and 27 runs in 29.2 innings in July while striking out only 19 hitters. The Naturals offense couldn't keep pace, scoring five runs to drop another game.
Donnie Dewees 3-5, 2b, RBI
Nicky Lopez 1-5, RBI, CS
Anderson Miller 2-4, R
Samir Duenez 0-5
Richard Lovelady 2.2 IP, 3 H, 1 R, 1 ER, 0 BB, 0 K, HR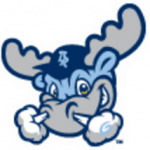 Buies Creek Astros 4, Wilmington Blue Rocks 2
The Rocks mustered just four hits, dropping another game in Wilmington. Outfielder Roman Collins provided the only runs of the game for Wilmington with his seventh home run of the season. The Astros High-A club scored a pair of runs in the ninth to break the tie and take a win.
Walker Sheller 0.2 IP, 2 K
D.J. Burt 1-4, CS (13)
Brandon Downes 0-3, 2K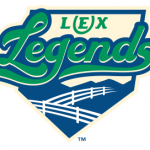 Lexington Legends 5, West Virginia Power 2
Lexington Legends 2, West Virginia Power 1
The Legends got off the schneid with a doubleheader win over the Low-A affiliate of the Pittsburgh Pirates on Monday night. In the first game, the Legends got the offense rolling with nine hits, including a pair by Vance Vizcaino, with the Royals scout's son scoring two of the five runs and driving in another to lead the squad.
Starter Gerson Garabito tossed three scoreless innings in his return to Lexington, striking out two and giving up just one hit in his three innings. An unearned run scored in the fifth, but they countered with a RBI single by Yeison Melo in the sixth and a walkoff single by Angelo Castellanos in the bottom off the seventh.
Boxscore Link G1
Boxscore Link G2
Gerson Garabito 3 IP, 1 H, 0 R, 0 ER, 0 BB, 2K, 4-1 GO-FO, 39p/30k
Emmanuel Rivera 3-7, 2R, HR, 2b
Khalil Lee 1-3, RBI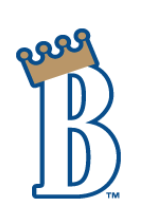 Greeneville Astros 6, Burlington Royals 1
The Royals scored a run in the first before letting things go in the fifth and later. Starter Sal Biasi got through four innings scoreless before running into difficulties in the fifth, allowing a run to score on a wild pitch and three consecutive singles before exiting. The bullpen didn't fare much better, giving up three runs, while the offense was put on ice after that first inning run.
Tyler Zuber 2 IP, 2 H, 2 R, 1 ER, 0 BB, 2 K, 4-1 GO-FO, 27p/19k
Michael Gigliotti 1-3, R, BB, SB (13)
Seuly Matias 0-3, RBI, 2 K
Jeison Guzman 0-4, hitting just .164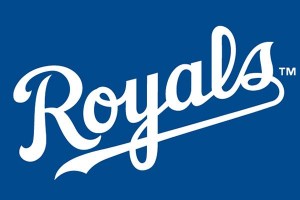 AZL Rangers 7, AZL Royals 0
The Royals were shutout and newcomer Marlin Willis gave up his first runs as a pro, allowing two runs to score on four hits. First round draft pick Nick Pratto connected on his ninth double since joining the squad.
Nick Pratto 1-3, 2b, BB
MJ Melendez 1-4, 2K
Marlin Willis 2 IP, 4 H, 2 R, 2 ER, 0 BB, 1 K, 5-0 GO-FO
Kelvin Gonzalez 2 IP, 1 H, 1 R, 1 ER, 1 BB, 3 K, 2-0 GO-FO
DSL Royals 3, DSL Braves 2
The Royals walked the game off after giving away their ninth inning lead. First baseman Rubendy Jacquez doubled and scored  on an Edickson Soto single to win the game for the Royals.
Ismaldo Rodriguez 0-3, BB
Adan Frias 4 IP, 2 H, 1 R, 0 ER, 1 BB, 5 K, 5-0 GO-FO