The Royals affiliates were 5-1 in completed games at the time of this writing, with the Arizona squad trailing 6-0 on Tuesday night.
HR Roll Call: Frank Schwindel (18), Logan Moon (8), Corey Toups (7), Meibrys Viloria (7), Yeison Melo (3), Benji Cash (1)
That's a schweet schwing from @schwindiesel. pic.twitter.com/KCcWDq4CcS

— Omaha Storm Chasers (@OMAStormChasers) August 1, 2017
BPKC Pitcher of the Day: Nathan Webb 6 IP, 3 H, 0 R, 0 ER, 1 BB, 6 K, 5-4 GO-FO, 71p/44k
BPKC Hitter of the Day: Benji Cash 2-3, 2R, HR, 2b, 2 RBI, BB
Omaha Storm Chasers 9, Fresno Grizzlies 1
The Chasers offense got after Kent Emanuel early and often in their win Tuesday afternoon.  A Billy Burns triple to lead off the game got the festivities started and Dean Anna's RBI single quickly made the game 1-0. After a pair of the Chasers loaded the bases with a Frank Schwindel single and Logan Moon walk, the bases were unloaded quickly when Corey Toups tattooed a ball 400 feet to left, putting Omaha up 5-0.
Those runs would prove to be plenty for Omaha starter Jake Junis. The righty breezed through six innings on 78 pitches, allowing just a solo home run to Tony Kemp. Home runs by Frank Schwindel and Logan Moon in the second pushed the score to 8-0 before Cheslor Cuthbert's long ball in the sixth capped the scoring at 9-1.
Jake Junis 6 IP, 3 H, 1 R, 1 ER, 2 BB, 5 K, 1 HR, 8-4 GO-FO, 78p/55k
Frank Schwindel 3-5, 2R, HR, 2 RBI
Jorge Soler 2-3, R, 2 BB
Cheslor Cuthbert 1-5, HR
Pedro Fernandez 3 IP, 2 H, 0 R, 0 ER, 0 BB, 2 K, 2-3 GO-FO, 39p/28k
NW Arkansas Naturals 9, Arkansas Travelers 8
The Naturals earned Foster Griffin his eighth Double-A win and 12th win overall on the year thanks to an eight-run sixth inning. With the game tied at one, the Mariners farm club piled up four singles off of Griffin in the fifth to plate three runs and take a 4-1 lead. Fortunately for the Naturals, a pair of errors helped them keep the singles train moving as they connected on seven hits in the sixth, six of which that were singles to plate the eight runs in the inning.
The Travelers would pull within a run after four runs off reliever Tim Hill in the eighth, but the Naturals would close the door in the ninth to earn the win.
Nick Dini 3-4, R, 2b, 2 RBI
Samir Duenez 2-4, R, RBI
Foster Griffin 6.2 IP, 8 H, 4 R, 4 ER, 1 BB, 5 K, 8-4 GO-FO, 101p/64k
Donnie Dewees 1-5, RBI
Nicky Lopez 0-5, R, RBI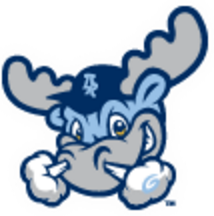 Buies Creek Astros 6, Wilmington Blue Rocks 1
The Astros scored four runs in the fifth inning off Cristian Castillo to open up a 2-1 game. A bases-loaded double by Jake Rogers plated a pair of runs and a run scoring sac fly and RBI single brought in the other two to push Wilmington down 6-1. The Rocks would threaten in the fifth inning with a double, but would fail to score. The bats then went silent with the final 13 Rocks failing to reach base.
Nick Heath 1-3, SB (15)
Brandon Downes 0-3, BB
Franco Terrero 4 IP, 0 H, 0 R, 0 BB, 2 K, 5-3 GO-FO, 41p/28k

Lexington Legends 4, West Virginia Power 2
The Legends got another quality start from Anthony Bender in earning another win over West Virgina. The pitcher the Royals drafted last year in the 20th round attacked the strike zone with 72 strikes on his 99 pitches, striking out seven while allowing five hits. All the damage the Power did versus Bender came in the second inning when they piled up three hits to plate both runs.
While the Power wasn't hitting the ball over the wall, the Legends were, getting a home run in the first by Yeison Melo to take a 2-0 lead and another two-run shot by Meibrys Viloria in the fourth inning to retake the lead. That would account for all the scoring in the game with Justin Camp shutting the door over the final three innings.
Anthony Bender 6 IP, 5 H, 2 R, 2 ER, 1 BB, 7 K, 8-2 GO-FO, 99p/72k
Justin Camp 3 IP, 0 H, 0 R, 0 ER, 1 BB, 2 K, 35p/24k
Khalil Lee 1-4, 3K, CS (16)
Emmanuel Rivera 1-3, R
Meibrys Viloria 1-3, HR, 2 RBI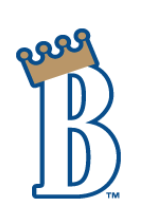 Burlington Royals 7, Greeneville Astros 0
The Burlington squad broke open a scoreless game in the seventh inning, getting a two-run home run by Benji Cash to break the tie and then eventually piled on the offense. A wild pitch scored another in the seventh inning before a two-run single by Jesus Atencio and two-run double by Michael Gigliotti plated four in the eighth to push the game well out of reach. Reliever Connor Mayes earned the win by tossing the final three innings scoreless after starter Nathan Webb had given the team six shutout innings.
Nathan Webb 6 IP, 3 H, 0 R, 0 ER, 1 BB, 6 K, 5-4 GO-FO, 71p/44k
Michael Gigliotti 2-5, 2b, 2 RBI, CS (4)
Jeison Guzman 1-3, 2b, 2K
Seuly Matias 1-4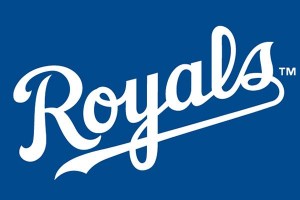 DSL Royals 7, DSL Braves 4 F/10
The Royals scored four runs in the tenth inning to take command and eventually defeat the Braves on Tuesday. Entering the inning with just three hits, the team doubled their total and took two walks to plate those runs with Felix Familia providing the big blow with a two-out two-run double.
Reynin Reynoso 0-3, R, 2 BB