Just four games on the slate for the Royals affiliates on Wednesday.
HR Roll Call: Samir Duenez (13), Alfredo Escalera (6), Cody Jones (4)
BPKC Hitter of the Day: Samir Duenez 4-4, 2R, HR, 2-2b, 2 RBI
BPKC Pitcher of the Day: Angel Zerpa 6 IP, 4 H, 1 R, 1 ER, 1 BB, 4 K, 9-1 GO-FO
NW Arkansas Naturals 7, Arkansas Travelers 2
The Naturals offense piled up seven runs in the middle innings to defeat Arkansas for the second night in a row and earn the series win. Centerfielder Cody Jones got the offense started in the third inning with his first home run of the season for the Naturals. Trailing 2-1 in the fourth, first baseman Samir Duenez led off the frame with a solo home run to tie the game. One out later an Alfredo Escalera home run gave NW Arkansas a 3-2 lead. The fifth inning for NW Arkansas featured a run of singles with three sandwiched around a Hunter Dozier walk to plate two runs before Escalera's two-run double moved the lead to 7-2.
Starter Josh Staumont was the beneficiary of the offense as he navigated around seven hits and two walks in 5.2 innings. First baseman Samir Duenez came up one base shy of the cycle when he hit a ball that bounced over the fence in his fourth at bat of the night. The young slugger was moving quickly and appeared to be going after that three bagger.
Samir Duenez 4-4, 2R, HR, 2-2b, 2 RBI
Nicky Lopez 1-5, R
Donnie Dewees 2-5, R
Hunter Dozier 0-2, R, BB, 2 K
Yunior Marte 2.1 IP, 1 H, 0 R, 0 ER, 2 BB, 1 K, 3-2 GO-FO, 41p/22k
Josh Staumont 5.2 IP, 7 H, 2 R, 2 ER, 2 BB, 2 K, 102p/58k, 6-5 GO-FO
West Virginia Power 11, Lexington Legends 8
The Legends got roughed up Wednesday afternoon by the Low-A affiliate of the Pirates. The disappointing season continued for Nolan Watson as the righty allowed nine hits, one walk, and seven runs in just 4.1 innings, dropping his overall record to 1-9 this season. The seven runs allowed pushed Watson's ERA at Low-A to 7.45 in 136.2 innings with a 1.83 WHIP.
Reliever Jose Veras allowed four more runs in his outing, putting the game out of reach for the offense that tried to get back, but fell three runs short. Second baseman John Brontsema continued his solid season with a 4 for 5 effort, scoring two runs and driving in another.
Khalil Lee 0-2, RBI, 2 BB
Emmanuel Rivera 0-3, 2R, 2 BB
Cody Nesbit 1 IP, 0 H, 0 R, 0 ER, 1 BB, 1 K, 1 GO-FO, 16p/12k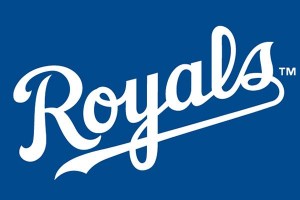 AZL Padres 7, AZL Royals 2
The Arizona League Royals avoided being no-hit with a Nick Pratto double in the seventh, but besides that, the Padres provided most of the offense in the game.
Starter Charlie Neuweiler gave up seven hits, walked two and allowed three runs in his four innings to take the loss. He was not alone in giving up runs however, as Jose DeLeon and Daniel Garmendia allowed runs while on the hill.
Nick Pratto 1-3, 2b
MJ Melendez 0-3
Angel Medina 1-3, R, 3b, RBI, E 2 (18)
Charlie Neuweiler 4 IP, 7 H, 3 R, 3 ER, 2 BB, 5 K, 4-1 GO-FO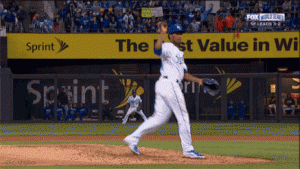 DSL A's 5, DSL Royals 4
The Royals 17-year-old lefty Angel Zerpa put together another quality start, working six innings of one run ball with four strikeouts. The lefty exited the game with a 4-1 lead that was built in part with a run scoring single by Javier Sanchez in the second inning and a RBI single by Maikel Garcia in the fifth.
Reliever Leandro Mendez couldn't keep the lead, allowing his first earned runs of the season when he gave up four runs (3 ER) while getting just one out in the seventh. The Royals would put the tying run on in both the eighth and ninth but fail to bring them in.
Maikel Garcia 3-4, 2R, RBI
Angel Zerpa 6 IP, 4 H, 1 R, 1 ER, 1 BB, 4 K, 9-1 GO-FO