The affiliates had a winning Thursday going 5-3.
HR Roll Call: Cheslor Cuthbert (4), Gabe Cancel (12), Emmanuel Rivera (11), Marten Gasparini (9), Brady Cox (1)
BPKC Hitter of the Day: Cheslor Cuthbert 2-5, 2R, 2b, HR, 2 RBI
BPKC Pitcher of the Day: Garrett Davila 6 IP, 1 H, 0 R, 0 ER, 2 BB, 5 K, 9-2 GO-FO, 89/48 p/k
Omaha Storm Chasers 7, Sacramento River Cats 1 
The Chasers bullpen quartet led the way in Papillion to another win. Former starter Brian Flynn kept the Giants Triple-A bats off tune for his 4.1 innings, as the lefty struck out seven against just one hit allowed. Third baseman Cheslor Cuthbert hit a two-run home run in the first frame to give Omaha all the runs they would need after relievers Seth Manness, Eric Stout, and Kevin McCarthy put nothing but zeroes on the board. Fortunately for the pitching staff, the Chasers offense put five more runs put on the board with Cam Gallagher contributing with a two-run single.
Outfielder Logan Moon continued his hot Triple-A hitting with a 3 for 4 night that included a double and a triple.
Raul Mondesi 0-3, K
Cheslor Cuthbert 2-5, 2R, HR, 2b, 2 RBI
Jorge Soler 1-2, R, 2b, 2 BB
Cam Gallagher 2-4, 2R, 2b, 2 RBI
Springfield Cardinals 5, NW Arkansas Naturals 3
The Naturals Emilio Ogando got roughed up in his five innings, allowing eight hits including four that went for extra bases to take his eighth defeat at Double-A. The NW Arkansas offense was held scoreless by Springfield starter Chris Ellis in his seven innings and didn't dent the board until the ninth when they scored three times, but ultimately came up short.
Hunter Dozier 1-3, BB
Paulo Orlando 1-3
Samir Duenez 1-4, R, RBI, 2 K
Nicky Lopez 1-4, SB (20)
Donnie Dewees 0-4, K
Wilmington Blue Rocks 3, Frederick Keys 2
A pair of relievers that started their seasons in Lexington led the Rocks to a comeback win over Frederick. After Colin Rodgers gave up a pair of runs in the second and Wilmington answered with one on their side, reliever Walker Sheller took over and gave the offense time to work. The former Stetson pitcher worked 3.1 innings and gave up just two singles and a walk.
With Sheller tossing zeros on the board, shortstop Jeckkson Flores was helping out on the offensive side. He doubled and scored on a D.J. Burt single in the fifth before walking and scoring on a Nick Heath single in the seventh. From there, reliever Grant Gavin did the rest, working two perfect innings with four strikeouts to close the game and earn his eighth save between Lexington and Wilmington.
Nick Heath 3-4, RBI, CS (5)
Brandon Downes 0-3, BB
D.J. Burt 1-3, RBI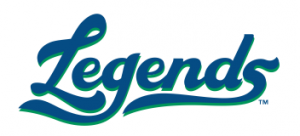 Lexington Legends 9, Hickory Crawdads 1 
The Legends bats got rocking, and starter Garret Davila put together one of his best starts of the season, rolling to a win in Hickory. The lefty Davila spun six shutout innings, allowing just one hit and two walks earning nine groundouts along the way.
The Legends offense rewarded Davila with nine runs, eight of which came via three home runs. Infielder Gabe Cancel connected on his twelfth home run of the year to break the scoreless tie in the fourth. Just two hitters later, his second base partner John Brontsema doubled home Meibrys Viloria to push the Lexington lead to 3-0. An inning later Emmanuel Rivera hit his eleventh home run of the season to bring in Khalil Lee and Angelo Castellano. After reliever Ofreidy Gomez gave up a run, Marten Gasparini capped the game's scoring with a three-run home run in the ninth.
The home run for Cancel was his seventh of the second half, pushing his line to .356/.400/.701 in the 22 games he's played since the break.
Khalil Lee 2-5, R, 3b
Gabe Cancel 1-4, HR, 2 RBI
Emmanuel Rivera 2-5, HR, 3 RBI
Marten Gasparini 1-4, HR, 3 RBI
Garrett Davila 6 IP, 1 H, 0 R, 0 ER, 2 BB, 5 K, 9-2 GO-FO, 89/48 p/k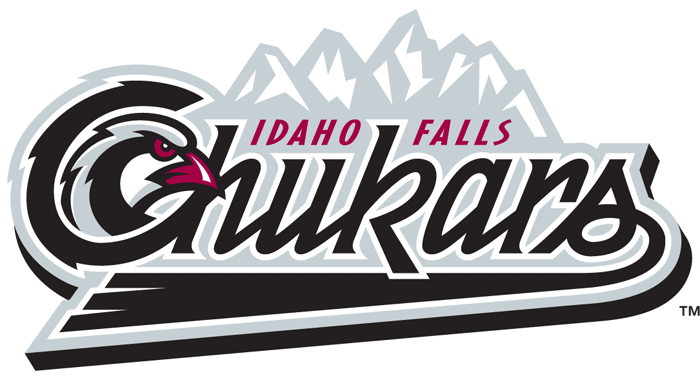 Idaho Falls Chukars 7, Great Falls Voyagers 1 F/10
The Chukars received perhaps their best team pitching performance of the season with three pitchers combining for 10 innings of one run baseball. Starter Dillon Drabble got it started by tossing five shutout innings in just his second Pioneer League start, striking out three and working around five hits and a walk. The Chukars gave him a lead in the sixth inning when Travis Jones drove in Matt Morales after his leadoff double.
That lead held up until the eighth when Geoffrey Bramblett gave up a run after working two scoreless innings. The Alabama product would work another inning without allowing anything which would allow the Chukars offense to bust things up in extras. In the tenth, an error by Great Falls allowed Idaho Falls to take the lead but the Chukars didn't stop there. Two hits and a sac fly put three more runs on the board before Logan Gray doubled in two more to push the score to eventual final 7-1 tally.
Travis Jones 2-5, R, 2 RBI, 2 SB (9)
Matt Morales 1-4, 2R, 2b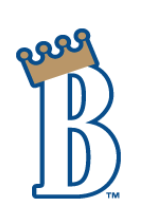 Burlington Royals 4, Elizabethton Twins 1
Royals third round pick Dan Tillo picked up his first professional win by tossing five shutout innings on 65 pitches for Burlington. The left-handed starter only struck out two hitters against three singles and a walk, but he kept balls on the infield with eight groundouts.
Infielder Jeison Guzman got a pair of hits and scored twice to lead the offense, while the bottom three hitters in the lineup drove in three of the four Royals runs in the win.
Jeison Guzman 2-3, 2R, BB, SB (3)
Seuly Matias 1-4, RBI
Michael Gigliott 0-4, R, BB, SB (14)
Sebastian Rivera 1-4, RBI, 1-1 CS/Att

AZL Dodgers 5, AZL Royals 3
The Royals lost their fourth game in a row despite Malcolm Van Buren tossing his high inning total for the season. The right-handed former N.C. State commit worked 4.2 innings while allowing three runs on three hits and three walks. While those numbers aren't all that impressive, Van Buren did strikeout a season-high six hitters.
The game was tied at three into the eighth inning, but a two-run home run by Marcus Chiu off Royals reliever Randy Acevedo put the game out of reach.
Angel Media 2-4, R
Brewer Hicklen 1-4, R, CS (2)
Malcolm Van Buren 4.2 IP, 3 H, 3 R, 2 ER, 3 BB, 6 K, 4-2 GO-FO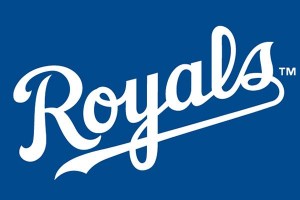 DSL A's 3 DSL Royals 2
The Superman kept his outstanding season going, working five more scoreless innings on Thursday. This pushed Delvin Capellan's scoreless streak to 22 innings which top the 20 inning streak he had to start his season. The righty struck out five hitters, allowed just his second walk of the season and worked around a pair of defensive errors. The offense took a fifth inning lead but the bullpen couldn't hold it, allowing three runs in the seventh to fall to the A's again.
Delvin Capellan 5 IP, 2 H, 0 R, 0 ER, 1 BB, 5 K, 6-2 GO-FO
Reynin Reynoso 0-2, BB
Kember Nacero 1-5, 4K, SB