HR Roll Call Raul Mondesi (12), Cheslor Cuthbert (5), Michael Gigliotti (3) 
BPKC Hitter of the Day Cheslor Cuthbert 2-4 HR, 2b
BPKC Pitcher of the Day Christian Binford 6 IP 7 H 1 R 1 ER 2 BB 6 K 88p/59k 5-5 GO-FO

Mondesi makes a slick backhand play
Omaha Storm Chasers 4 Sacramento River Cats 1
The Chasers got a pair of home runs to break up an otherwise outstanding performance by Casey Kelly. The former 1st round pick of the Red Sox struck out eight of the first nine hitters he faced before Billy Burns laid down a bunt for the first hit of the game. Perhaps thrown off by the bunt attempt Kelly left a pitch where Raul Mondesi could get to it and the shortstop took it 376 feet to right-center to put Omaha up 2-0. The Chasers would load the bases with one out the next inning and push a run across with a force out rbi by Cam Gallagher to push their lead back to two runs. The score stood at 3-1 into the fifth when Cheslor Cuthbert connected on his third home run in as many days.
The Chasers bullpen backed up Christian Binford after his six innings one run start with Sam Selman walking just one in his one and one-third innings before Kyle Zimmer slammed the door in his 1.2 innings.
Raul Mondesi 1-3 HR, 2 RBI
Cheslor Cuthbert 2-4 HR, 2b
Frank Schwindel 2-4 2 K
Kyle Zimmer 1.2 IP 0 h 0 R 0 BB 2 K 19p/14k 1-0 GO-FO
Springfield Cardinals 2 NW Arkansas Naturals 0
The Naturals were limited to just three hits in a shutout in Springfield. That lack of offense made a loser out of Jake Kalish despite the lefty allowing just two runs in five innings. A two out run scoring single in the second and back to back doubles to start the third accounted for the games only two runs.
Paulo Orlando 2-2 2BB
Nicky Lopez 1-3
Richard Lovelady 1 IP 0 H 0 R 1 K
Frederick Keys 5 Wilmington Blue Rocks 0
Despite facing a lineup predominately full of right-handed hitters Wilmington starter Scott Blewett didn't fare that well. The Keys connected for nine hits in just five innings off Blewett including a solo home run from Yermin Mercedes in the fifth inning that pushed their lead to 3-0. The Rocks offense were unable to match that output going 1 for 6 with runners in scoring position to fail to plate a run on the night.
Brandon Downes 1-3 BB, CS (3)
Scott Blewett 5 IP 9 H 3 R 3 ER 1 BB 3 K 8-2 GO-FO 96p/60k
Elizabethton Twins 10 Burlington Royals 5
The Burlington bullpen got tagged in a loss versus the Twins rookie squad. Starter Carlos Hernandez gave up three runs in four and one-third innings, leaving with his squad with a 3-2 deficit. The bullpen couldn't hold the fort down though as reliever Felix Familia gave up six runs in one and two-thirds thanks in part to a pair of errors by the Royals shortstop.
Centerfielder Michael Gigliotti hit his third home run of the year in the ninth inning.
Michael Gigliotti 1-5 HR, 3 RBI, E (1)
Seuly Matias 0-4
Jeison Guzman 1-3 R, 2 E (11) hitting .358 in his last 10 games
Idaho Falls Chukars 8 Great Falls Voyagers 5
The Chukars pen limited Great Falls to one run over the final four innings to maintain the team's lead and eventually give them the win. Reliever Josh Mitchell worked the final two innings scoreless to earn the save while working around three hits and a walk.
The offense was moving as in running wild with seven stolen bases, four by Amalani Fukofuka as the team plated seven runs in the first four innings. The speedy outfielder scored used those stolen bases to score four times after reaching base with three singles and a walk.
Josh Mitchell 2 IP 3 H 0 R 0 ER 1 BB 2 K 26p/17k 2-1 GO-FO
Amalani Fukofuka 3-4 4R, BB, 4 SB (26)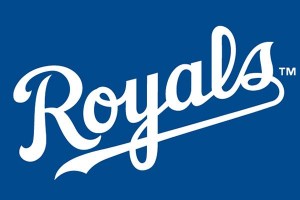 DSL Astros 5 DSL Royals 2
The Royals turned to 17-year-old Braulio Nunez to make his first DSL start on Friday. The lefty the Royals gave $125k to in 2016 worked two and two-third innings, walking three while giving up a pair of hits in taking the loss. While he took the loss he did strikeout four hitters for a season high in his sixth appearance.
The Royals were limited to just four hits and two runs with both runs coming in the sixth inning but couldn't close the gap any closer than 4-2.
Braulio Nunez 2.2 IP 2 H 2 R 2 ER 3 BB 4 K 3-1 GO-FO
Kember Nacero 1-3 RBI
Saturday Probables
Omaha LHP Eric Skoglund 4-5 4.72 ERA
NW Arkansas Corey Ray 6-9 4.93 ERA
Wilmington Jace Vines 9-6 3.69 ERA
Lexington Travis Eckert 4-7 5.33 ERA
Burlington LHP J.C. Cloney 3-1 3.55 ERA
Idaho Falls TBD
Surprise TBD