Royals affiliates went 5-4 with a split of a doubleheader at Low-A.
Cam Gallagher Profile
What should you expect to see from the former 2nd round pick should he get the opportunity to help out with the Sal Perez injury. Defensively is where Gallagher shines as the big bodies catcher shows good receiving skills with accepting hands at the dish that are strong enough to exhibit quality framing skills. Despite the big body and lack of quick twitch athleticism Gallagher shows no wasted movement in his footwork and can put together decent pop times in the 1.85 range which are adequate for a backup catcher.
Offensively Gallagher doesn't stand out other than the fact that he doesn't strikeout much and can control his bat working the ball to all fields in the correct situations. The power is pull side and is less than average while the speed is well below average.
The total package is that of a quality backup catcher who provides quality defense, good came calling skills and a quality person in the clubhouse who you hope can run into a pitch here and there.
HR Roll Call Samir Duenez 2 (15), Gabe Cancel (13), Angelo Castellano (7), Amalani Fukofuka (5), Benji Cash (2)
BPKC Hitter of the Day Samir Duenez 3-6 2 HR, 3 RBI
BPKC Pitcher of the Day Andres Sotillet 6 IP 3 H 0 R 0 ER 1 BB 4 K 8-4 GO-FO
Sacramento River Cats 5 Omaha Storm Chasers 4
The River Cats scored three unearned runs in the second inning off starter Eric Skoglund to open the scoring Saturday after a throwing error by Brayan Pena opened the inning. The Chasers answered with three runs of their own in the third after a pair of walks to Billy Burns and Raul Mondesi opened the frame. A pair of singles by Cheslor Cuthbert and Jorge Soler scored them before Cuthbert scored on Ryan O'Hearn's groundout. The two teams exchanged runs with Sacramento hitting a solo home run in the fourth off Skoglund and Omaha answering with a rbi single by Brayan Pena in the sixth.
The game remained tied until the eighth when Giants top prospect Chris Shaw hit a home run off reliever Kevin Lenik to give the River Cats a lead and the eventual win.
Eric Skoglund 6 Ip 6 H 4 R 1 ER 1 BB 7 K 7-1 GO-FO 101p/68k
Raul Mondesi 0-1 R, BB, HBP
Cheslor Cuthbert 2-5 R, RBI
Jorge Soler 1-4 RBI
Ryan O'Hearn 1-4 RBI, BB, SB
Springfield Cardinals 8 NW Arkansas Naturals 7 F/12
The Naturals were outslugged in another loss to Springfield in the third of four games versus the Cardinals affiliate. First baseman Samir Duenez did all he could early to help the club, connecting on a pair of home runs in his first two at bats. The first homer was a pull shot that scored Duenez and Paulo Orlando to put the Naturals in front 2-0. Two innings later after starter Corey Ray had given up the lead it was Duenez tying the game back up with a home run to left. Outfielder Donnie Dewees doubled and scored on Mauricio Ramos single quickly in the same inning to reclaim the lead that was pushed to 5-3 at the end of the frame.
From there the two teams would exchange runs with the game ending up tied at 7-7 at the end of nine innings into extras. The Naturals would put the lead run on in the all three extra innings but fail to push them around and would drop the game when Springfield's Randy Arozarena walked it off with a home run to lead off the bottom of the twelfth inning.
Samir Duenez 3-6 2 HR 3 RBI
Nicky Lopez 2-6, CS
Donnie Dewees 3-5 R, 2b, BB
Paulo Orlando 0-3 R, RBI, BB
Anderson Miller 2-6 RBI
Wilmington Blue Rocks 3 Frederick Keys 1
Recently promoted starter Jace Vines put together his best start for Wilmington as yet, working five scoreless innings while working around three hits and three walks. The former Texas A&M pitcher was given the lead in the second inning with a two run double by Colton Frabasilio and added on with a rbi triple by Wander Franco in the fourth.
Relievers Justin Camp and Franco Terrero would make sure that lead would hold up as the two allowed just one run over the last four innings to secure the Blue Rocks win.
Brandon Downes 1-4 2b
Jace Vines 5 IP 3H 0 R 0 ER 3 Bb 4 K 5-3 GO-FO 91p/48k
Franco Terrero 1.2 IP 0 H 0 R 0 ER 1 BB 2 K 0-3 GO-FO 23p/12k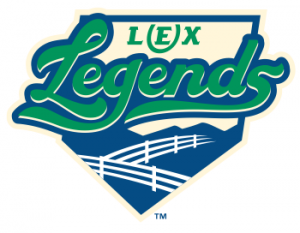 Game 1
Hickory Crawdads 3 Lexington Legends 1
Royals prospect Gerson Garabito continued to work his way back to full strength Saturday afternoon in game one of the doubleheader for Lexington. The Dominican right-handed pitcher tossed four innings of scoreless baseball on 45 pitches while allowing just a second innings single and striking out three hitters.
Second baseman Gabe Cancel gave the Legends the lead in the fourth inning with his thirteenth home run of the season. That lead was short-lived once Garabito left the game when reliever Vance Tatum gave up a pair of singles around a walk to tie the game. One inning later hit their own home run, a two run shot to give them a 3-1 lead which would be enough after Lexington stranded two runners to end the game.
Khalil Lee 0-3 2K, BB
Gabe Cancel 1-3 HR
Emmanuel Rivera 0-3 3K
Gerson Garabito 4 IP 1 H 0 R 0 ER 0 BB 3 K 45p/30k 4-3 GO-FO

Game 2
Lexington Legends 9 Hickory Crawdads 3
The Legends broke open a 3-3 game in the ninth inning of game 2. In the ninth Gabe Cancel started the inning off with a single and quickly scored following a walk and another single by Manny Olloque. A fielding error on Margen Gasparini's groundball to first pushed their lead to two runs. With runners on second and third Vance Vizcaino would walk to load the bases for shortstop Angelo Castellano. The shortstop has struggled since the start of July hitting just .123 in that time but it didn't stop him from unloading the bases with a grand slam to left to put the game out of reach.
Emmanuel Rivera 1-5 R, 2K
Gabe Cancel 1-3 R, K
Marten Gasparini 2-4 R, RBI
Great Falls Voyagers 8 Idaho Falls Chukars 4
The Chukars starter David McKay was roughed up in his six innings allowing 11 hits and eight runs including a pair of home runs. One night after showing off his speed with four stolen bases Amalani Fukofuka flashed his power with a home run and a double in his four plate appearances.
Amalani Fukofuka 2-4 2R, HR, 2b, 2 RBI
Burlington Royals 4 Elizabethton Twins 3
Centerfielder Michael Gigliotti accounted for the first three runs of the game for Burlington before Benji Cash gave them the deciding run. Trailing 1-0 Gigliotti connected on a triple to center that scored Oliver Nunez from first to tie the game. After the Twins took the lead back in the sixth Gigliotti was at it again in the seventh this time with a two run double to claim the lead.
The Twins would knot it back up in the bottom of the seventh but the Royals would claim the last lead of the night with a Cash home run to center. Closer Tyler Zuber would give up a pair of singles in the ninth before striking out the side to end the game.
Michael Gigliotti 2-5 2b, 3b, 3 RBI, K, SB (15)
Seuly Matias 1-3 2b
Tyler Zuber 1 IP 2 H 0 R 0 ER 0 BB 3 K 21p/13k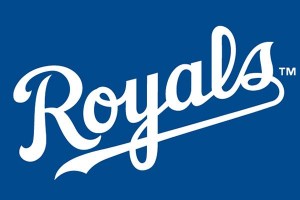 AZL Royals 5 AZL D-Backs 1
The Royals received another good start from Andres Sotillet as the Venezuelan tossed six shutout innings around three hits and a walk. After struggles in the Pioneer League Sotillet as calmed things down in Arizona with three quality starts in five tries. Errors or wild pitches helped the Royals to all five runs on offense to cruise to the win with the solid pitching.
A familiar face returned after nearly two years away from the game as former 2013 3rd round pick Carter Hope worked two perfect innings with two strikeouts for the Royals.
Nick Pratto 2-5
Brewer Hicklen 1-4 R, BB, SB (13), CS (3)
MJ Melendez 0-3 BB, 0-1 CS/Att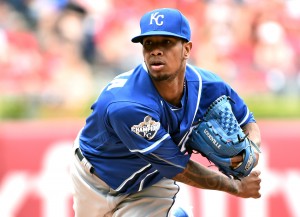 DSL Royals 4 DSL Astros Blue 2
The Royals two pitchers struck out 11 Astros on Saturday to salvage a win in the series with them. Outfielder Reynin Reynoso doubled in a pair of runs in the second inning and Felix Familia doubled in another in the fourth. Those runs would be plenty for Adriam Castillo and Adrian Alcantara as the two worked the nine innings with Alcantara dominating over the final three and one-third innings with seven strikeouts.
Adriam Castillo 5.2 IP 3 H 2 R 2 ER 0 BB 4 K 8-1 GO-FO
Adrian Alcantara 3.1 IP 1 H 0 R 0 ER 1 BB 7 K 0-1 GO-FO
Reynin Reynoso 1-4 2b, 2 RBI