A 3-3 Monday for the minor league affiliates.
HR Roll Call: Travis Jones (1), Randor Vargas (2)
BPKC Hitter of the Day: Travis Jones 2-3, HR, 3 RBI, BB
BPKC Pitcher of the Day: Robert Garcia 5 IP, 0 H, 0 R, 0 ER, 2 BB, 6 K, 77p/46k, 2-4 GO/FO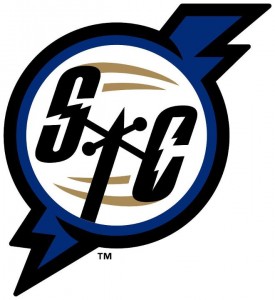 Omaha Storm Chasers 8, Memphis Redbirds 4
The Chasers got after Baseball Prospectus' 7th Ranked Cardinals prospect on Monday night, blistering Luke Weaver for 12 hits and seven runs in just 5.2 innings. After a mini-PCL slump by his standards, Jorge Soler is back to causing havoc in the league, connecting on a pair of hits to drive in four runs against the right-hander. The first was a two-run single in the first to plate Billy Burns and Dean Anna, while the second was a double off the left-field wall that capped a five-run sixth inning for Omaha.
Three Chasers pitchers combined to work the nine innings, with Kyle Zimmer working the final two. Zimmer allowed a solo home run while collecting four strikeouts. The righty is regularly hitting mid to upper 90's of late, and is starting to look more dominant in his bullpen role.
Jorge Soler 2-5, 2b, 4 RBI
Frank Schwindel 2-5, R, 2-2b —-The 1b/DH is hitting .379/.396/.676 since June 29
Kyle Zimmer 2 IP, 2 H, 1 R, 1 ER, 0 BB, 4 K, 37p/23k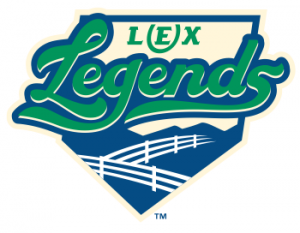 Asheville Tourists 7, Lexington Legends 0
The Rockies Low-A affiliate and Columbian pitcher Erick Julio kept the Legends bats at bay in game one of their series in Asheville. Centerfielder Khalil Lee continued his struggles with a 0-4 night that featured three strikeouts versus Julio as the righty got him swinging ahead of his changeup multiple times.
In addition to Lee's struggles, pitcher Nolan Watson continued his dismal performance at the Low-A level. He allowed 11 hits and six runs (5 ER) in just 4.2 innings. The Indianapolis native saw his record drop to 1-8 with the loss.
Emmanuel Rivera 3-4, 2-2b
Khalil Lee 0-4, 3K
Gabe Cancel 1-3, BB
Idaho Falls Chukars 6, Billings Mustangs 2
The Royals 15th round draft pick, Robert Garcia, had the best outing of his brief pro career, spinning five innings of no-hit ball with just two walks allowed. The lefty hit the zone with 46 of 77 pitches and struck out six hitters to collect his first win.
The Chukars bullpen backed him with four innings by two pitchers, allowing two runs. The offense plated six runs with the aid of seven walks next to their eight hits.
Travis Jones 2-3, HR, 3 RBI, BB
Robert Garcia 5 IP, 0 H, 0 R, 0 ER, 2 BB, 6 K, 77p/46k, 2-4 GO/FO

AZL Mariners 3, AZL Royals 1
The Surprise squad committed three errors which led to a pair of unearned runs against starter Ismael Maldonado. Among those miscues was first baseman Nick Pratto's ninth error in his 30th game.
Those two runs were enough to hold off the Royals as their lineup struck out 13 times on the evening.
Nick Pratto 1-4
Tyler James 2-3 Bb, SB (20)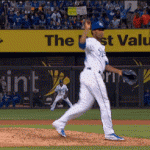 DSL Royals 3, DSL Dodgers 2 F/11
DSL Dodgers 13, DSL Royals 2
The Dominican squad split a doubleheader with the Dodgers Monday, getting an extra-inning win and getting blown out in the other game. Just three hits but three runs were plated in the victorious first game, including a home run by Randor Vargas.
Tuesday Probables
G1 Omaha – LHP Brian Flynn 4-2 6.00 ERA
G2 Omaha – TBD
NW Arkansas – Josh Staumont 1-2 6.04 ERA
Wilmington – TBD
Lexington – Ofreidy Gomez 5-9 5.11 ERA
Idaho Falls –  TBD
G1 Burlington – Nathan Webb 3-3 4.35 ERA
G2 Burlington – Connor Mayes 3-0 3.20 ERA
Surprise – Charlie Neuweiler 1-2 2.33 ERA