A rough day for the Royals affiliates on Wednesday, with the teams going 1-6 with five late inning losses.
HR Roll Call: Jack Lopez (3)
BPKC Hitter of the Day: Nick Dini 3-4, R, 2b, 2 RBI
BPKC Pitcher of the Day: Kevin Lenik 3 IP, 1 H, 0 R, 0 ER, 1 BB, 4 K, 42p/27k, 1-0 GO-FO
Player movement 
— Michael Gigliotti promoted to Lexington Legends from Burlington.
— Pitcher Andres Sotillet and catcher Michael Arroyo sent to Burlington from Arizona.
— Outfielder Yeison Melo sent to Wilmington from Lexington.
— 2017 seventh round pick Brewer Hicklen has been promoted from Arizona to Idaho Falls.
Memphis Redbirds 3, Omaha Storm Chasers 2 F/10
The Chasers tied last night's game in the fifth inning on a groundout by Frank Schwindel but could do no more offensively in dropping an extra inning game. Both teams' bullpens pitched well, with the Royals newly found reliever Kevin Lenik tossing three innings of shutout baseball. The reliever that the Royals snagged from Independent ball who throws in the mid-90s, struck out four hitters  to push his season total to 28 whiffs in 25.2 innings.
With the game tied into the tenth, recently promoted Jake Newberry struggled in his Triple-A debut. He walked the first two hitters he faced before a pair of one out singles walked things off for Memphis.
Raul Mondesi 2-4
Jorge Soler 0-2, 3 BB
Frank Schwindel 1-5, 2 RBI
Ryan O'Hearn 0-4, 3K
NW Arkansas Naturals 6, Midland RockHounds 4
The Naturals put together a late comeback against the Midland bullpen for the second straight night to defeat the Double-A Athletics affiliate. Trailing 4-3, the Naturals loaded the bases when Midland's reliever plunked a pair of hitters and the manager chose to walk Humberto Arteaga.
In that situation, Anderson Miller drove in one run to tie the game by legging to first on a force out to keep his squad out of the double play. One hitter later Nick Dini doubled to the right field corner, driving in two runs that would eventually give NW Arkansas the win.
Nick Dini 3-4, R, 2b, RBI
Samir Duenez 1-4, K
Donnie Dewees 0-3, R
Paulo Orlando 1-4
Yunior Marte 2 IP, 1 H, 0 R, 0 ER, 0 BB, 3 K, 24p/17k
Down East Wood Ducks 7, Wilmington Blue Rocks 5
The Blue Rocks scored three runs in the eighth inning to tie a game at five, but the bullpen couldn't keep the Rangers High-A squad off the board to drop another game to Down East. In that inning, Jecksson Flores plated two runs with a single, prior to Chris DeVito scoring him with a single of his own.
However in the eighth, recently promoted Jose Veras gave up three consecutive hits to start the inning to put Wilmington back behind and eventually drop the game.
Nick Heath 2-5, 2R
Brandon Downes 1-3, R, 2b, RBI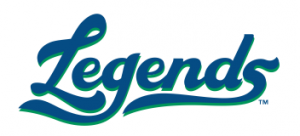 Asheville Tourists 3, Lexington Legends 2 F/10
Both teams were able to navigate around plenty of baserunners in scoring position until Lexington's Matt Wynne gave up an extra inning hit that allowed Asheville to walk the game off. A combined 2 for 31 effort with runners in scoring position highlighted the game. Kansas native Riley Pint struck out five Legends hitters in 5.1 innings while hitting 100 mph on the gun.
Khalil Lee 2-4, 2-2b, RBI, BB, 2K
Gabe Cancel 1-3, 2b, BB
Emmanuel Rivera 1-4, K
Billings Mustangs 14, Idaho Falls Chukars 9
The Chukars lost a slugfest as the first two pitchers on the mound for Idaho Falls gave up 12 runs (6 ER) over five innings. Those runs couldn't be overcome by Idaho Falls despite seven hits by the top three hitters in the order.
Amalani Fukofuka 2-5, 2R, 2b, 2 RBI
Matt Morales 3-5, 3R
Pulaski Yankees 2, Burlington Royals 1
The Royals outhit their opponent but couldn't get the timely hits in their loss to the Yankees. Starter Dan Tillo struck out five in five innings and gave up just two hits, but walks gave the pitcher a loss. The former Iowa Western starter walked a pair of hitters to start the second inning prior to a bunt single loading the bases with no outs. A pair of ground outs would score two runs to put Burlington behind and their 1 for 11 performance with runners in scoring put another L in the loss column.
Dan Tillo 5 IP, 2 H, 2 R, 2 ER, 3 BB, 5 K, 62p/35k, 7-3 GO-FO
Seuly Matias 0-3, BB, 2K
Jeison Guzman 0-3, k
Sebastian Rivero 0-4, k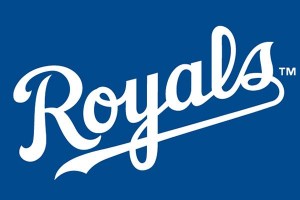 DSL Red Sox 1, DSL Royals 0
The Royals 17-year-old lefty Angel Zerpa continued his quality pitching on Wednesday, tossing six shutout innings. The pitcher the team paid $100k to last year earned eleven ground outs off the bats of Red Sox hitters while striking out three hitters and allowing just a pair of singles. The lefty retired the first eleven hitters he faced before giving up a groundball single in the fourth.
The Royals offense couldn't get the big hit they needed, going 0 for 9 with runners in scoring position which gave them the loss when the Red Sox scored a run in the ninth on a two out triple.
Angel Zerpa 6 IP, 2 H, 0 R, 0 ER, 0 BB, 3 K, 11-2 GO-FO
Rubendy Jacquez 2-3, BB