The affiliates went 3-5 on Tuesday while playing four games decided by one run.
HR Roll Call: Chris Hudgins (2), Paul Mondesi (1)
BPKC Hitter of the Day: Chris Hudgins 2-4 HR, 2b, 3 RBI
BPKC Pitcher of the Day: Eric Skoglund 5.2 IP 4 H 0 R 0 ER 1 BB 9 K 3-3 GO-FO 99p/70k
Omaha Storm Chasers 1 Oklahoma City Dodgers 0
The Chasers received outstanding pitching and a late inning double to win a 1-0 game in Omaha. It was Eric Skoglund spinning five and two-third innings scoreless to start while matching his season high for strikeouts for the second consecutive start while spreading out four hits in that time. Relievers Kevin Lenik and Sam Selman matched Skoglund's output with three scoreless innings and Frank Schwindel doubled in Paulo Orlando for the game's only run in the seventh.
The 1-0 game broke a streak of 38 straight games at Werner Park with at least one home run.
Eric Skoglund 5.2 IP 4 H 0 R 0 ER 1 BB 9 K 3-3 GO-FO 99p/70k
Ramon Torres 0-4 K
Raul Mondesi 1-3 BB, K, SB (19)
Paulo Orlando 2-3 R, 2b, BB
Frank Schwindel 1-3 2b, RBI
Bubba Starling 1-2 OF Assist
Bellissimo! pic.twitter.com/EqbXwcc4yc

— Omaha Storm Chasers (@OMAStormChasers) August 16, 2017
Midland RockHounds 4 NW Arkansas Naturals 3 F/10
The Naturals connected on plenty of hits against Baseball Prospectus #23 overall prospect A.J. Puk coming up with eight in five and one-third, but could push just two runs across in that time off the lefty. Shortstop Nicky Lopez, who had four hits, singled in a run in the fourth and Logan Moon drove home Samir Duenez in the fifth. It was Moon's double in the seventh that drove home Duenez again to tie the game at 3-3.
The game stood there until the tenth frame when Midland got a walk and a pair of two out singles off reliever Richard Lovelady to walk it off for the A's Double-A affiliate.
Samir Duenez 3-5 2R, 2b
Nicky Lopez 4-6 RBI, CS
Richard Lovelady 1.2 IP 3 H 1 R 1 ER 1 BB 2 K
Ryan O'Hearn 0-5 3K
Anderson Miller 0-5 4K

West Virginia Power 3 Lexington Legends 2
Starter Gerson Garabito continues to work his way back to full strength while simultaneously doing solid work for Lexington. Entering the game with just a 1.71 ERA, Garabito gave up just two unearned first inning runs in his five innings of work. The Power's only hit off Garabito came in that first as an error, a walk and the single loaded the bases before a balk and a ground out scored the two runs. From there he retired 12 of the final 13 hitters he would face, striking out six on the evening.
The Legends evened the game in the fourth after Emmanuel Rivera and Gabel Cancel started the inning with hits and came home on Meibrys Viloria's ground out and Angelo Castellano's rbi single. The game stayed tied until the ninth inning when Vance Tatum gave up a run in the last inning to let West Virginia walk the game off.
Khalil Lee 0-3 BB, K
Michael Gigliotti 0-2 BB, 2K
Emmanuel Rivera 1-4 R
Gabe Cancel 1-4 R, 2b
Gerson Garabito 5 IP 1 H 2 R 0 ER 2 BB 6 K 69p/43k 5-2 GO-FO
Billings Mustangs 7 Idaho Falls Chukars 5
Seven runs off reliever Jeremy Gwinn turned a 3-0 lead by Idaho Falls into a deficit and an eventual loss for the Chukars. Two runs were scored by Idaho Falls in the eighth and the tying runs were put on in the ninth but they were stranded in the loss.
Travis Jones 2-4 BB
Amalani Fukofuka 1-5 RBI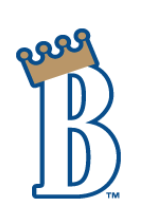 Burlington Royals 6 Danville Braves 2 
Third round pick Dan Tillo gave his squad five solid innings and the bottom of the order keyed the way for a win against Danville. After a scoreless first inning, Jeison Guzman walked prior to a pair of singles by Jesus Atencio and Jose Marquez.  Those hitters came around to score on a Cal Jones single that plated Guzman and Atencio prior to a wild pitching scoring Marquez to give Burlington a 3-0 lead. An error in the third would lead to a run off Tillo before an earned run in the fourth off Tillo as the lefty would work five innings while striking out five and earning his second win for the squad.
The Royals scored three more runs in the late innings and three pitchers combined to work the final four innings scoreless.
Seuly Matias 0-3 RBI, BB
Jeison Guzman 1-2 R, 2BB
Sebastian Rivero 1-4 RBI
Dan Tillo 5 IP 6 H 2 R 1 ER 0 BB 5 K 7-1 GO-FO 71p/48k
Tyler Zuber 1 IP 0 H 0 R 0 ER 0 BB 2 K

AZL White Sox 1 AZL Royals 0
The Royals lost a shortened game due to a power outage after Charlie Neuweiler gave up the game's only run in the bottom of the fifth. Righty Andy Ferguson pitched the first inning to start his rehab back, his last appearance was August 13th of last year.
Nick Pratto 0-2 K 9 game hitting streak snapped
MJ Melendez 1-2 2b
Charlie Neuweiler 4 IP 4 H 1 R 1 ER 0 BB 1 K 7-1 GO-FO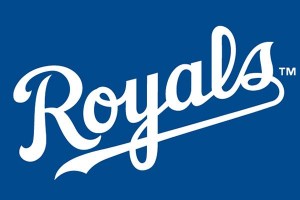 DSL Royals 3 DSL Rays 1
DSL Rays 5 DSL Royals 3 
The Royals and Rays split a doubleheader on Tuesday. Starter Angel Zerpa navigated four innings with just one run allowed despite seven hits allowed in that time. The Royals scored a pair of runs on Paul Mondesi's second inning home run in that time and reliever Adrain Alcantara tossed three innings of one hit ball to earn the win.
In the second game, the Rays Yunior Martinez ran wild, stealing three bases and scoring two runs while driving in another. The Royals couldn't overcome a pair of runs the Rays scored in the sixth to stretch their lead to 5-2.