A rough day of pitching for three affiliates in a 2-4 Monday.
HR Roll Call: Frank Schwindel (22), Khalil Lee (17), Joe Dudek (9), Reed Rohlman (4), Cal Jones (3)
BPKC Hitter of the Day: Frank Schwindel 3-3 2R, HR, BB
BPKC Pitcher of the Day: Travis Eckert 7 IP 2 H 1 R 1 ER 3 BB 3 K 7-6 GO-FO 86p/50k
Round Rock Express 10 Omaha Storm Chasers 3
Chasers pitchers didn't have much luck limiting Round Rock's offense on Monday night, allowing 18 hits and a pair of walks in a 10-3 romp. Starter Onelki Garcia got touched up early and often, allowing eight runs in the first three innings of this one. It was a run of singles with just two extra base hits allowed, but it was death by many cuts of the two Chasers pitchers.
On offense Frank Schwindel led the way with another big night on offense, going 3 for 3 while hitting his 22nd home run of the season.
Frank Schwindel 3-3 2R, HR, BB
Raul Mondesi 0-3
Ramon Torres 0-4
Hunter Dozier 1-3 R, 2b, BB

Lexington Legends 3 Asheville Tourists 2
Starter Travis Eckert had a solid night, allowing just a second inning run while allowing only two singles over seven innings. With that quality pitching, the Legends offense rewarded him with three runs. After Vance Vizcaino scored on a two out error in the fourth inning Joe Dudek homered in the fifth and Khalil Lee went deep in the sixth to give Lexington a 3-1 lead.
Reliever Collin Snider gave up a solo home run in the eighth, but finished off the game to secure his first save for Lexington.
Emmanuel Rivera 1-3 BB
Khalil Lee 1-4 HR
Gabe Cancel 0-4 K
Grand Junction Rockies 17 Idaho Falls Chukars 6
A rough night of pitching for the Chukars with all three pitchers giving up four runs or more in a blowout at the hands of the Rockies rookie squad.
The Chukars squad couldn't match the power the opposition put up connecting on four doubles compared to the nine extra base hits by Grand Junction including three home runs.
Amalani Fukofuka 0-4 R, BB
Travis Jones 3-5 2R, 2b, RBI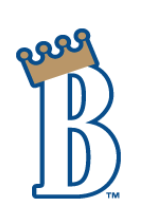 Bluefield Blue Jays 12 Burlington Royals 4
The Blue Jays kept the Royals offense at bay thanks to 15 strikeouts spread among their four pitchers.
The Royals hit a pair of home runs, but had limited opportunities to score beyond that, going 1 for 4 with runners in scoring position. This while Bluefield connected often with an 8 for 18 effort, scoring a run on all four Royals pitchers.
Cal Jones 2-5 HR, 3 RBI
Seuly Matias 1-4 3K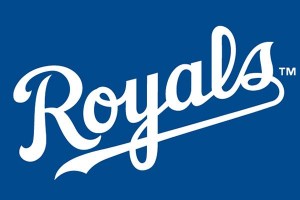 AZL Royals 5 AZL Padres 1
A couple relievers followed up starter Charlie Neuweiler with scoreless work after the 2017 draftee tossed four and one-third innings of one run ball. The right-handed 5th round pick allowed five baserunners in his time, allowing the one run allowed on three mistakes that he made in the third inning. In that inning, Neuweiler hit the leadoff man, Denzell Gowdy, advanced him on a pickoff throwing error and then uncorked a wild pitch that allowed him to score once he had moved to third on a groundout.
The game was tied at 1-1 until the ninth when the Royals plated four runs, two of which came in on a Cristian Perez double.
Cristian Perez 2-4 2b, 3 RBI
MJ Melendez 1-4 3b, BB
Nick Pratto 0-3 BB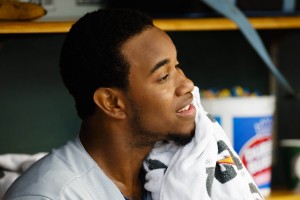 DSL Astros Blue 3 DSL Royals 2
The Royals fell behind when three straight singles in the third inning led to a pair of Astros Blue runs. After a fourth inning sac fly and a rbi single in the seventh by Paul Mondesi tied the game up the Astros reclaimed the lead in the bottom of the seventh on their own sacrifice fly. The Royals threatened in the eighth but failed to score before going down in order in the ninth to take the loss.
Angel Zerpa 3.2 Ip 2 H 1 R 1 ER 4 BB 2 K HBP 2-2 GO-FO
Kember Nacero 0-4