Royals affiliates went 2-3 on Tuesday night.
HR Roll Call: Jorge Soler (24), Michael Gigliotti (4), Jose Marquez (2)

BPKC Hitter of the Day: Michael Gigliotti 3-3, HR, 2 RBI, BB, SB (9)
BPKC Pitcher of the Day: Jason Adam 2 IP, 0 H, 0 R, 0 ER, 0 BB, 5 K, 1-0 GO-FO, 34p/21k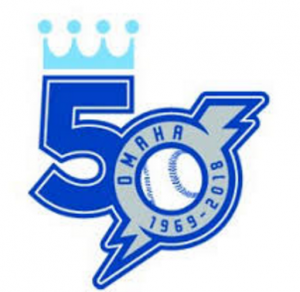 Omaha Storm Chasers 9, Nashville Sounds 3
The Chasers top six hitters all had two or more hits while Christian Binford navigated around five walks allowed in seven innings. This allowed Omaha to beat Nashville for the second night in a row.
After Nashville tied the game up at two apiece after four innings, Omaha answered with three straight innings of two or more runs, starting the scoring with another Jorge Soler home run, his 22nd of the season for Omaha. Those runs gave Binford enough cushion as he navigated around his walks by limiting the damage to just five hits in earning his sixth Triple-A win.
Raul Mondesi 2-4, R, 2b, 2 RBI, SB (21)
Jorge Soler 3-5, HR, 2 RBI
Cam Gallagher 2-5, R
Frank Schwindel 2-5, R, 2b, RBI
Tulsa Drillers 9, NW Arkansas Naturals 3
A starter that the Naturals had come to count on struggled on Tuesday as Emilio Ogando gave up seven runs in 3.1 innings, giving up a pair of home runs in the process. A couple of unearned runs in the sixth off Matt Tenuta pushed the deficit to 9-1 which ended up being far too big of a lead to overcome.
Nicky Lopez 2-3, R, 2 BB
Ryan O'Hearn 2-4, R, RBI

Augusta GreenJackets 7, Lexington Legends 6
The Legends built a 6-3 lead after four innings only to watch reliever Matt Wynne fail to shut the door in the ninth.
Lexington built their lead with a five-run fourth inning that featured RBI doubles by Meibrys Viloria and Marten Gasparini along with a sac fly by Angelo Castellano. Centerfielder Michael Gigliotti's RBI single finished the scoring for the Legends as part of his 3 for 3 day that included a solo home run.
The game would stay 6-3 until the ninth when Wynne, pitching his third inning of work, failed to survive the frame when he gave up a two-run home run and allowed two others to reach. With both runners in scoring position and two outs, the reliever gave up a single through the right side that allowed both runners to score and eventually give the Legends another loss.
Michael Gigliotti 3-3, HR, 2 RBI, SB (6), CS (4)
Vance Vizcaino 2-4, Hit streak 15 games
Emmanuel Rivera 2-4, R
Ogden Raptors 9, Idaho Falls Raptors 7
The Chukars built a 7-4 lead after the top of the fifth inning, but starter Dillon Drabble couldn't keep Ogden from coming back. The Raptors scored three runs off the starter in the bottom of the fifth to take a lead they wouldn't relinquish the rest of the game.
Amalani Fukofuka 2-5, 2 R
Travis Jones 1-2, 2b, RBI, BB
Brewer Hicklen 2-5, R, 2b, RBI
Burlington Royals 13, Bristol Pirates 12
Each team in this game had an inning where they scored six runs and an inning with five but it was the Royals' two innings with one run that made the difference. The Burlington squad had just one more baserunner than Bristol despite outhitting them 17 to 10, thanks to 11 free passes giving by the pitching staff.
Eight of the nine Royals hitters had a hit in the game, with only Seuly Matias going hitless. Outfielder Jose Marquez led the way with a 4 for 5 effort that included a double and a home run.
Seuly Matias 0-5, RBI
Jeison Guzman 1-4, 2 R, BB
Cal Jones 1-6, R, 2b, RBI