All that was standing between the Kansas City Royals and stopping Cleveland's three-week winning streak was Kelvin Herrera and the bottom of the Tribe's order.
That was it. Yandy Diaz and two pinch-hitters (Tyler Naquin and Francisco Mejia). Not the 1927 Yankees. There are better lower-end-of-the-order trios all over the MLB, and likely at least a couple in Triple-A.
And he couldn't do it.
One feels for Ned Yost. With Scott Alexander working the last two days, he had three choices—Herrera, a shell of himself battling against his mechanics, psychology, some undiagnosed injury or all three; Alexander running on the fumes of his fumes; or Brandon Maurer.
There are no winners there, as Yost found out. Herrera gave up the tying run in the ninth, Maurer that walk-off in the 10th. Cleveland had its little bit of history with consecutive win No. 22 and the Royals will be prominently featured in the movie 15 years from now (I'm getting the jump and casting David Cross as Ned Yost).
The shame is that Jake Junis pitched a relatively incredible 5.2 innings. For a rookie to go on the road against an historically hot team and scatter seven hits and one earned run… look, maybe it's not a quality start by definition, but he leaned on his stuff, trusted his slider (which opponents are hitting under .200 against this season, according to Brooks) and kept the hottest team in baseball off-balance.
Maybe his pitch economy could've been better, maybe he doesn't strike many people out and maybe it's a terrible sign that a rookie has been the most consistent starter for the last six weeks. The Royals are gonna need Jake Junis in the proverbial foxhole for the next few years, and having him shackle baseball's most dynamic squad for nearly six innings, on the road, is a good sign.
Less good is that nine Kansas City hits rendered just two runs—and one of those came across on FIRST-PITCH DOUBLE PLAY BALL OFF THE BAT OF MIKE MOUSTAKAS, WHO SHOULD BE PLACED IN SOLITARY CONFINEMENT FOR A PERIOD OF NO LESS THAN 12 HOURS FOR GOING AFTER THE FIRST PITCH IN THAT SITUATION.
Was the pitch a no-doubt, right-down-the-middle offering? I'm glad you (hypothetically) asked.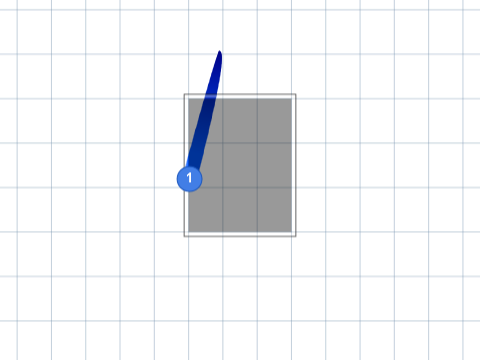 No. No, it was not. I feel like the Royals offer at a remarkably high number of first pitches. I should probably look into that sometime this week.
I digress.
At least Melky Cabrera had a nice throw to nail Lonnie Chisenhall trying to stretch a run-scoring single into a double an inning later. That was fun. So was Eric Hosmer doubling in Cabrera for the go-ahead run in the sixth, driving Josh Tomlin from the game in the process.
Less fun was the Herrera-Maurer duo in the late innings. Damn you for being unable to pitch every single day, Scott Alexander!
Friday's another day—it involves the Cleveland Professional Baseball Players going for their 23rd consecutive victory (sweet Jesus alive, that's just ridiculous) and the Royals attempting to maintain a shred of relevance in the AL Wild Card hunt. Jason Vargas tries to end the second half from hell, while Trevor Bauer hasn't lost since July 16 (although tbh, Cleveland as a group hasn't done a ton of losing in that time). Throw this series into a dumpster and light it on fire.