Kismet would've meant Zack Greinke toeing the slab for Arizona on Sunday afternoon instead of Friday night, but a win will have to do for the Kansas City Royals.
That's what they got against an old friend in a tightly contested game that meant nothing for either one of these teams, despite Rex Hudler's voice still occasionally reaching an octave usually reserved for calling dogs.
There have been times I've bagged on Rex in the past, and I have my reasons. A hopeless optimist, Rex consistently projects on the high side of any prospects potential and I can't recall more than a handful of instances where he questioned any on-field decision or action put forth by a Royals player or coach. It's not in him, and no fan wants a blinders-wearing water-carrier to be one of the most prominent voices bringing you each night's broadcast. To me—and please read those two words again, as they're very important—Rex's eternal optimism is at least (a small) part of the reason most fans wanted the franchise to buy at the deadline and make one final push, even with a fatally flawed roster.
Having said that, I've come to appreciate Rex a lot more these last few weeks, with the writing plainly on the wall even before the Royals were bounced from playoff contention. I'm not sure what it is in Rex's background that makes him so keenly aware of what's transpiring around this franchise right now, but Rex Hudler has been HELL-BENT on making certain fans appreciate Eric Hosmer, Mike Moustakas, et al. over what is potentially their final games as Royals. Nothing overt, no "You folks had better appreciate what you've got before it's gone." Just a former pro recognizing the end of an era and subtly urging folks to remember that this core has done some great things.
But anyway. That's a long enough love-letter to Rex Hudler. Ian Kennedy came out the victor in a pitcher's duel against Zack Greinke and that's something to discuss.
Kennedy had not won in 18 home starts entering Friday night. He'd dropped seven straight starts of any sort. And there he was in his final 2017 start at Kauffman Stadium, soundly outdueling a former Cy Young winner (a former Cy Young winner on a pitch count, but still).
What was different for Kennedy on this night? Hard to say until we get some Statcast info tomorrow (I am far too lazy to do that by hand), but Kennedy was able to get strikeouts (mostly using an effective changeup) and threw said changeup far more often after an up-and-down first two innings.
Luck may have played a factor too. Check out this graph from Paul Goldschmidt's at-bat in the first inning.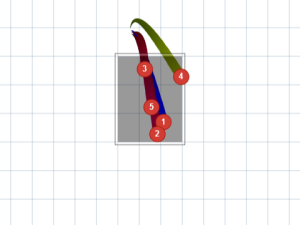 Or this from Chris Drury in the second.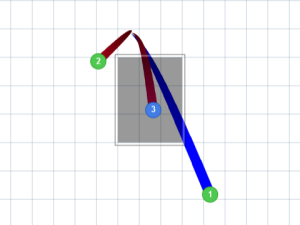 Here's Lamb in the fourth.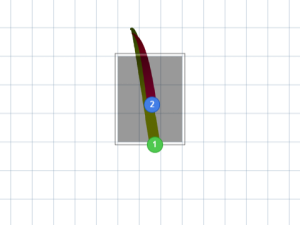 There were a few more, but you get the idea. Kennedy hung some yacker's in the ha-ha zone and the Diamondbacks didn't make him pay nearly often enough.
All the scoring was wrapped up early on in this one. In the Royals first, Eric Hosmer singled home Melky Cabrera to drive his off-season price up get the Royals on the board first.
In the top of the second, the only blemish on Kennedy's line score was provided by a Jake Lamb homer to center, while Whit Merrifield provided the go-ahead (and eventually deciding) run in the third with his season's 19th home run.
Whit watches it go