HR Roll Call – Seuly Matias (3), Khalil Lee (1), Emmanuel Rivera (1)
BPKC Hitter of the Day: Seuly Matias 2-4 HR, 3 RBI
BPKC Pitcher of the Day: Carter Hope 2 IP 0 H 0 R 0 BB 3 K 1-0 FO-GO 25p/17k
Notes from J.J. Picollo, Assistant GM of Player Personnel
A few pitchers that Picollo spoke highly about are three who were away from the organization for different reasons for quite some time. Two of which made their 2018 debuts on Friday evening in Jason Adam, a former 2010 5th round pick and Carter Hope, a 3rd round 2013 pick. In Adam's case, he was the prospect the Twins acquired for Josh Willingham as the Royals readied their roster for the eventual 2014 World Series run. While things would look great for Adam's hometown team during the next couple of seasons, Jason would run into a wall, encountering multiple arm surgeries while appearing with the Twins and Padres franchises. Last season, after  Royals scouts checked into Adam, they brought him back into the fold knowing his outstanding character and seeing some mechanical tweaks that made his delivery shorter and cleaner. According to Picollo, Jason was up to 98 mph this spring with the shorter arm motion. He believes the slider still needs to come forward some, but he's in a better position than he's been at for some time to make his baseball future take focus.
On the other side is Carter Hope, a pitcher who the Royals released in May of 2016 after on-field and personal struggles. Hope had taken some time away from the game to reevaluate his life and came back to baseball early last year with his own personal workouts. After working out, he called Scott Sharp looking for a tryout. Picollo happened to be in the Tulsa area around that time and went to watch the 6-3, 205 lbs right-hander workout. After some discussion with him and a decent workout, J.J. gave him another chance signing him in July, a little over a year after the team had released him. This spring Carter came in and was throwing 91-93 mph which is a few ticks above the mid to high 80s level he was at the time of his original release. As Picollo told me he thought Hope looked okay in the workout but this spring he went out and earned a spot on the Lexington roster with his performance.
The other pitcher working his way back is former 2011 3rd round pick, Bryan Brickhouse, a pitcher the Royals were extremely excited about in 2011 when they signed him for $1.5m from his The Woodlands, Texas high school. A power right-hander, the Royals sent him to Low-A in 2012 and 2013 with what was supposed to be the second wave of prospects. While Brickhouse faired decently in '13, he ran into arm problems during both seasons which would set a precedent the talented pitcher would continually deal with over the next three seasons. From his draft in 2011 until the 2015 season, he appeared in just 38 games, throwing 156 innings as his arm struggled to recover from outings and the overall pain of pitching. That forced him away from the game and into selling real estate in Texas. Perhaps for a moment he thought that would be his route, but according to Picollo he started working out this past offseason in Houston. Some changes he made with Dave Evans and the Dynamic Sports Training team may have changed Brickhouse's fortune all together, building back his velocity, and putting his arm in the best shape it has ever been. The Royals saw a different pitcher this spring, hitting 96-100 mph in one of his final spring outings, pushing his way onto the Wilmington staff where he will try to rebuild the once promising career the Royals had previously hoped he would have. It's still early, but it's already a pretty remarkable story that a pitcher who hasn't pitched since 2015 is hitting personal-best velocities and pitched his way to a level he had never previously reached in the minor leagues.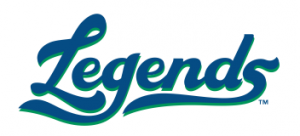 Lexington Legends 5, Charleston River Dogs 2
The Legends received some more thunder out of their uber-prospect Seuly Matias on Friday, getting a two-run fifth inning home run to push their advantage out of reach. Starter Garrett Davila's struggles with control continued, walking three and allowing four hits and a pair of runs in three innings before leaving. Trailing 2-0, Lexington would plate a pair of runs in the third with an infield single by Matias that scored Michael Gigliotti and a fielder's choice that scored Nick Pratto. An error led to a run in the fourth inning before Matias gave the final gap in the fifth. The relief corps of Carter Hope, lefty Holden Capps, and Sal Biasi tossed the final six innings scoreless with nine strikeouts and just three hits allowed.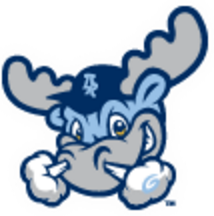 Potomac Nationals 9, Wilmington Blue Rocks 2
Starter Jace Vines couldn't get out of a couple innings despite collecting two outs, leading to a lopsided loss. In the first, a ball found it's way over Khalil Lee after a misstep in centerfield, scoring a pair and starting the Nationals on the way to a four-run frame. Two innings later, a pair of doubles plated three runs, ending Vines's night with a line of nine hits, one walk and seven runs allowed. Those runs were plenty with Wilmington getting just a pair of runs on solo home runs by Emmanuel River and Khalil Lee.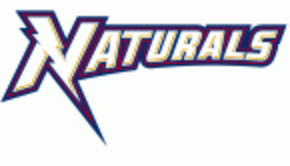 Corpus Christi Hooks 11, NW Arkansas Naturals 9
The Naturals built a 9-4 lead after trailing 4-0 through the Hooks first five trips in the lineup but couldn't keep the lead. Starter Zach Lovvorn struggled early, giving up three runs in the first on three hits including a two-run two-out double by Taylor Jones. The right-handed starter gave up three singles in the second but navigated around them before a perfect third and fourth inning ended his night. Reliever Jason Adam followed Lovvorn, giving up three steals in his two innings which led to a run allowed despite not giving up a hit in that time. From there the Naturals offense got going, plating nine runs over the next three innings with outfielder Anderson Miller plating four runs in that time with a three-run double and a rbi groundout. Up 9-5 reliever Sam Selman couldn't complete the win, giving up six runs in the ninth on three hits, a pair of walks and hitting another batter, allowing six runs and taking the loss in the process.
Boxscores from all games