HR Roll Call Nick Dini (1), Anderson Miller (1) 
BPKC Hitter of the Day Nick Dini 2-4 HR, RBI
BPKC Pitcher of the Day Bryan Brickhouse 1 IP 0 H 0 R 0 ER 0 BB 2 K 1 FO
Notes from J.J. Picollo Assistant GM of Player Personnel
To finish off this series of notes from my interview with Picollo I'll give some tidbits that the player personnel guy gave on a few different players.
Chase Vallot – The decision to go with three catchers in Wilmington was one of the difficult ones they had to address during the spring season. They know that Vallot's bat will be what leads him to his success and they wanted him to get it going in Wilmington. He will mix in with Meibrys Viloria and Xavier Fernandez behind the dish but they he will DH quite a bit, they want to see him get a bit more aggressive, and increase the contact rate. They're also hoping that competition between Vallot, Viloria, and Fernandez will drive the players to improve their game in a similar fashion to what it did for Salvador Perez (improved bat) and Wil Myers (improved defense) in 2010 when they played in Wilmington together.
Josh Staumont – The right-hander was 96-102 mph in spring from the bullpen. The move to the pen is about creating small successes for the pitcher in hopes of him harnessing his arsenal.
Rudy Martin – J.J. gave a Denard Span comp to Martin, as a player that can make an impact on the bases but needs to use his mature approach. Needs to avoid muscling up, use more of a line-drive gap to gap approach. Someone to keep an eye on in Wilmington is Arnoldo Hernandez, the 22-year-old Venezuelan has long been a command/control right-hander but he was pitching 93-95 mph at times this spring, velocities the org hadn't seen him at previously.
The org is excited about Dan Tillo and were impressed by his work in spring with the lefty getting outs and forcing his way through innings limitations as he continually ran below pitch limits. Tillo's 2017 draft mate Evan Steele dealt with an illness this offseason which caused some weight loss, he is currently working his way back to full pitch count and should be in Lexington at some point this season. Another pitcher working his way to full strength in Arizona that should be in Lexington at some point this season is hard-throwing Janser Lara.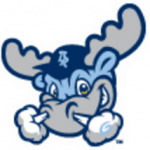 Wilmington Blue Rocks 5 Potomac Nationals 4
The Rocks fell behind 3-1 after three innings of this one but used a four-run fourth frame to take the lead and the eventual win. Starter Ofreidy Gomez gave up three runs as he struggled with the strikezone, walking four in his four innings along with six hits allowed. The Wilmington bailed him out though with doubles by Khalil Lee, Chris DeVito, and Chase Vallot to plate those four runs. Right-hander Anthony Bender worked four innings in aid of Gomez, giving up a solo home run to Carter Kieboom but no other damage before Bryan Brickhouse worked a perfect ninth frame to secure the win.
Khalil Lee 1-3 R, 2b, 2 RBI, 2 BB, 2 K
Emmanuel Rivera 0-4 R, BB
Chris DeVito 2-4 R, 2b, RBI, BB
Anthony Bender 4 IP 4 H 1 R 1 ER 3 BB 3 K 6-4 GO-FO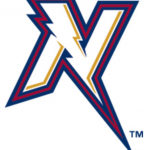 Corpus Christi Hooks 8 NW Arkansas Naturals 2
Starter Scott Blewett had a good start to his first Double-A game, striking out six of the first eight hitters he would face on the evening before running into some trouble. Following his sixth strikeout, Blewett would walk a hitter before the Hooks connected on four consecutive singles to push across three 3rd inning runs. An inning later after getting two outs the righty would give up another single and hit a batter to end his night. One of the inherited runners would come across on Yunior Marte, who would allow a pair of runs himself as the Naturals couldn't muster up much offense of their own, getting single tallies in the 2nd and 7th innings. The second run came courtesy of an Anderson Miller solo home run.
Nicky Lopez 0-2 2bb
Samir Duenez 0-4
Donnie Dewees 0-2 2bb
Anderson Miller 2-4 HR
Elier Hernandez 0-4 K
Scott Blewett 3.2 IP 6 H 4 R 4 ER 1 BB 6 K 2-1 GO-FO 86p/54k
Franco Terrero 1 IP 2 H 1 R 0 ER 0 BB 2 K 2-0 GO-FO 21p/16k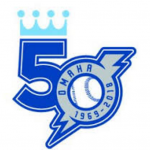 Omaha Storm Chasers 2 Colorado Springs Sky Sox 1
Colorado Springs Sky Sox 3 Omaha Storm Chasers 2
The Chasers split their Saturday doubleheader with Colorado Springs despite the offense's continued struggles in the cold weather. The Chasers walked it off in game one with an Humberto Arteaga two-out rbi single that drove in Terrance Gore who had pinch ran for Nick Dini and stole second. Dini had played a part in both of the Chasers runs, homering in the third before singling in the seventh and being lifted for Gore. The Omaha pitching staff struggled with the zone in both games, walking 15 Sky Sox in the two games including eight in the second game. Those eight in the second game helped the Sky Sox score three runs including the eventual deciding run on Josh Staumont after he gave up a single and a walk in the fifth inning before being lifted for Richard Lovelady. The lefty couldn't clean things up all the way, allowing one of the runners to come in which the Chasers couldn't match on their side to drop the game by a run.
Ryan O'Hearn 3-7 2 RBI
Hunter Dozier 1-3 BB
Andres Machado 3 IP 3 H 2 R 2 ER 4 BB 5 K 2-0 Go-FO 66p/33k
Richard Lovelady 1.2 IP 0 H 0 R 1 BB 1 K 3-1 GO-FO 27p/15k
Josh Staumont 1 IP 1 H 1 R 0 ER 1 BB 2 K 1-0 GO-FO 31p/18k
Scott Barlow 4.1 IP 3 H 1 R 1 ER 5 BB 7 K 1-2 GO-FO 93p/52k