For just a second, I'm gonna say some nice things about Jason Hammel and Ian Kennedy.
In back-to-back days, Kennedy and Hammel pitched a combined 12 innings. They allowed seven combined hits and no runs to the Cleveland Indians, a very good team with the deepest lineup the other side of Houston. That is not inconsequential; it's not necessarily indicative to a return to whatever form was successful for them, and it was also bitterly, miserably cold but still—if the duo is simply competent, it raises the Royals basement from 100 losses to 95.
That probably wasn't as positive there at the end as I thought it sounded in my head. And it's gonna get worse, because Brandon Maurer was involved but we should be positive as long as we can here.
Hammel mixed and matched his pitches well enough to keep Cleveland off-balance for the duration of this appearance, particularly leaning on the breaking stuff early and often the later he got into the appearance. There's probably been a better Hammel appearance, but I can't recall it; six shutout innings of the prohibitive favorite on one of the coldest days in Progressive Field history is what you'd call a halcyon performance, if you knew what halcyon meant (it denotes a period of time that was idyllic and peaceful, you leptons).
Offensively, the Royals kept (stop me if you've heard this one) creating chances only to shoot themselves in the collective foot. Three times in the first four innings, the Royals put a man on only to hit or run into a double play—and in the other inning, Bradley Zimmer made a strong throw to the plate to cut down Jon Jay on a Mike Moustakas single to end the third inning.
The worm finally turned for the Royals in the fifth. After Alex Gordon reached on a single, Cam Gallagher hit a slow roller that two-hopped to Jose Ramirez at third. Gallagher, not the fleetest of foot, somehow beat out the relay from Jason Kipnis to Yonder Alonso, cutting down Gordon but keeping the inning alive for Jon Jay.
On an 0-1 count, Jay roped a triple over the head of Zimmer in center, who crashed into the wall at an awkward angle, allowing Gallagher to chug from first to the plate before he was able to get the ball back in. 1-0 Royals.
The Royals had another chance in the sixth after Mike Moustakas led off with a single; unfortunately, just before Jorge Soler's double, Yan Gomes back-picked Moose at first to clear the slate. But at that time, Hammel was still rocking and rolling and little did we know how crucial that moment would ultimately be.
In the seventh, Tim Hill replaced Hammel after 88 pitches. We can make arguments for him being replaced too early (just 88 pitches, whereas his opposite number Mike Clevinger tossed 110) or too late (he was well into the third time through the order), but it was moot in the seventh as Hill worked a quick 1-2-3 inning. So quick he was allowed to start the eighth.
This was a pivotal moment in the game, because Hill led the eighth with a four-pitch walk of Bradley Zimmer (according to the plate ump, you draw your own conclusions)…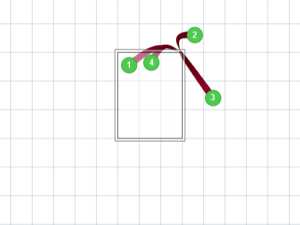 who promptly stole second on Justin Grimm. This allowed Francisco Lindor to bunt him over to third with one away, at which point things got weird. An excuse-me swing by Jason Kipnis was gathered by Grimm, but his throw pulled first baseman Whit Merrifield (yeah) off the bag, even if it did keep Zimmer on third. Another grounder, this one from Jose Ramirez on weakly hit garbage back near the mound, brought Zimmer home to tie it up.
The Royals went meekly (Soler and Ryan Goins struck out, Alcides Escobar flied out in the ninth), which somehow meant that it was Brandon Maurer Time! For the literal life of me, I can't figure out what it is anyone sees in Maurer, who is more flammable than The Human Torch at this point. He walked Alonso, ran a full count to Gomes and then threw him a knee-high fastball that Gomes poked over the wall. Game, Not-Royals.
Bright Spots: Soler collected his first three hits of the season and before you jump for joy, let's describe them:
An inside-out other ground ball into right in the second.
A flyball Zimmer couldn't quite get to in center in the fourth.
A flyball that Zimmer/Tyler Naquin lost in the sun in the sixth.
Average exit velocity on these "hits": 84.5 mph according to baseballsavant.com. Don't give me any of that "Jorge's back!" bilge. The big fella needs to barrel one sometime soon. Oh, and Hammel looked good as we discussed.
The Nadir: Maurer warming up during the Royals half of the ninth, everyone on Twitter predicting Kansas City's imminent demise and then it happening anyway. Groupthink moments like that make Twitter kind of fun, but real life a little unbearable.
The Next Step: Jake Junis will square off against Felix Hernandez as the Royals kick off a seven-game homestand, first against the Mariners and then the Angels. Monday's first pitch is slated for 7:15 p.m. (CT).