HR Roll Call Corey Toups (1), Seuly Matias (4), Travis Jones (1)
BPKC Hitter of the Day: Travis Jones 3-5 2R, HR, RBI, HBP
BPKC Pitcher of the Day: Gerson Garabito 6 IP 1 H 0 R 0 ER 2 BB 9 K 2-4 GO-FO

Lexington Legends 7 Charleston River Dogs 4
Charleston River Dogs 2 Lexington Legends 1
In game one, the Yankees Low-A club jumped out to an early 3-0 lead against starter Collin Snider after a pair of walks and a couple errors by the defense. That lead didn't matter though as the Legends offense exploded for seven runs in the second frame as Jeison Guzman tripled in a pair and Seuly Matias connected on the fourth home run of his young season, a three-run, 352-foot line shot to left-center. That would be all Snider would need as he found a groove to finish off six innings before handing it off to Pinto to finish off the win in the seventh. The Lexington offense couldn't get much going in the second game, getting just a solo home run from Travis Jones while going 0 for 3 with runners in scoring position. Starter Dan Tillo allowed just one run on four hits and a walk as he did what he does best, attack the bottom of the zone and collect groundouts. Reliever Dillon Drabble couldn't match that effort, allowing a run in seventh that the offense couldn't match, taking their first loss of the young season.
Seuly Matias: 2-7 HR, 3b, 3 RBI
Nick Pratto: 0-6 R, BB
Dan Tillo: 6 Ip 4 H 1 R 1 ER 1 BB 3 K 9-3 GO-FO 80p/50k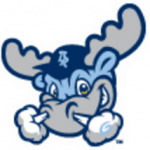 Potomac Nationals 3 Wilmington Blue Rocks 2
The Rocks wasted an outstanding effort by starter Gerson Garabito in the finale of their four-game series in Potomac. In Garabito's first start at the High-A level, the Dominican born pitcher tossed six scoreless frames, equaling a career high with nine strikeouts while allowing just one single and issuing a pair of walks. Wilmington had taken a 1-0 lead in the first frame after Khalil Lee scored on an Emmanuel Rivera double, but from there the squad struggled to cash on opportunities, going 1 for 9 with runners in scoring position. That lead stood up until the eighth frame when Potomac plated a pair of runs on a throw that got away from Chris DeVito, scoring two runs in the process. The Rocks tied it up in the ninth but the Nats quickly walked off the game with a double and a single off reliever Walker Sheller.
Khalil Lee: 2-3 R, 3b, 2BB, K
Emmanuel Rivera: 1-5 2b, RBI
Video of Khalil Lee Courtesy Adam McInturff 2080 Baseball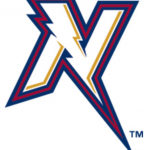 San Antonio Missions 8 NW Arkansas Naturals 4
The Padres Double-A squad thumped their way to a win over the Naturals on Sunday. Starter Emilio Ogando was the victim as he was tagged for a pair of home runs in allowing five runs in four innings. The Padres Josh Naylor struck for his third home run in four games while their squad tagged eight runs on Ogando and reliever Jake Kalish. The Naturals offense went 3 for 14 with runners in scoring position with the 4 thru 9 hitters struggling to push across the top three hitters who had seven hits collectively.
Samir Duenez: 2-5 2b, 2K
Erick Mejia: 3-5 3b, RBI
Jake Newberry: 2 IP 2 H 0 R 0 BB 2 K 34p/20k
Monday Probables
Omaha Heath Fillmyer
NW Arkansas Glenn Sparkman
Wilmington Arnaldo Hernandez
Lexington Andres Sotillet