HR Roll Call: Alex Liddi (1), Xavier Fernandez (1), Michael Gigliotti (1) 
BPKC Hitter of the Day :Michael Gigliotti 2-4, HR, 2 RBI, SB (1)
BPKC Pitcher of the Day: Foster Griffin 6 IP, 5 H, 0 R, 0 ER, 1 BB, 5 K, 5-4 GO-FO, 87p/54k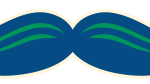 Lexington Legends 5, Greenville Drive 4
One of those ugly Low-A affairs broke out on Tuesday with 10 combined errors, but the Legends pitchers kept it together a touch better to earn another early-season win. Lexington's starter Nolan Watson and a pair of relievers limited Greenville to just eight singles and one walk with the defense committing six errors behind them which led to four runs (2 ER). The Lexington offense countered themselves, getting two runs in the first with back to back doubles by Marten Gasparini and Nick Pratto. After Greenville took the lead in the fifth frame, outfielder Michael Gigliotti drove in a run to knot it back up before a Sebastian Rivero sacrifice fly brought home the lead run an inning later. After another Lexington error tied things up in the top half of the seventh, Gigliotti gave Lexington their lead back with his first home run of the year. From there the Legends bullpen shut things down to push their record to 5-1.
Nick Pratto: 2-4, R, 2b, RBI
Seuly Matias: 0-3, 2K, HBP
Nolan Watson: 5.1 IP, 6 H 3 R, 1 ER, 1 BB, 6 K, 8-1 GO-FO, 89p/62k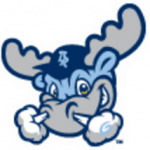 Salem Red Sox 3, Wilmington Blue Rocks 1
For the second night in a row, Wilmington was unable to take advantage of opportunities with runners in scoring position in dropping a game in Salem. The Rocks went 1 for 9 in those situations without driving in a run, while Salem used back to back doubles in the fourth to plate a pair of runs before using another double in the fifth to push their advantage to 3-0. Wilmington's only run came via a solo home run from Xavier Fernandez in the seventh, but would strand multiple runners in scoring position in the seventh and eighth to drop their third game in a row.
Khalil Lee 1-4, 2K
Gabe Cancel 2-3, 2b, BB
Kort Peterson 2-4, 2b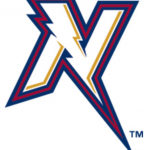 NW Arkansas Naturals 4, San Antonio Missions 0
A couple former 1st round pitchers were in a groove Thursday afternoon as Foster Griffin and Cal Quantrill helped their respective clubs play a quick getaway game. Naturals starter Griffin faced the minimum through five innings after getting double-play groundouts to erase singles in each of the first three innings. Padres #3 prospect Cal Quantrill matched Griffin before a two-out single off the bat of Donnie Dewees snuck through the left side which allowed Samir Duenez to come home. The Missions would load the bases off Griffin in the sixth with two outs and the #1 prospect in the organization at the dish in Fernando Tatis Jr., but Foster would get him to fly out to center to end the threat. From there, the Naturals bullpen cruised through the final three innings while the bats tacked on a solo home run in the seventh by Alex Liddi and a two-run double in the eighth by Corey Toups to secure the final margin of victory.
Samir Duenez: 0-2, R, 2 BB, SB, CS
Nicky Lopez: 0-1, R, 3 BB, SB (3)
Donnie Dewees: 1-4, RBI, SB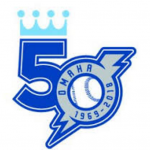 Memphis Redbirds 7, Omaha Storm Chasers 0
Omaha starter Heath Fillmyer struggled mightily in his first start with his new franchise in Memphis. After the A's former farmhand worked around a pair of walks in the first inning, he couldn't escape the second, giving up seven consecutive hits and getting tagged for seven runs after reliever Kevin Lenik let a pair of inherited runners come in. Those runs were more than enough with Omaha going scoreless on six hits and three walks.
Ryan O'Hearn: 1-4, 2b
Hunter Dozier: 2-3, BB
Kevin Lenik: 2.1 IP, 1 h, 0 R, 0 ER, 0 BB, 2 K
Wednesday Probables:
Lexington – Garrett Davila
Wilmington – Jace Vines
Omaha – Trevor Oaks