HR Roll Call: Chase Vallot (1), Marten Gasparini (1)
BPKC Hitter of the Day: Travis Jones 2-5, R, 2b, 3 RBI, SB (3) 
BPKC Pitcher of the Day: Julio Pinto 2.1 IP, 0 H, 0 R, 0 ER, 0 BB, 4 K, 0-2, GO-FO 27p/18k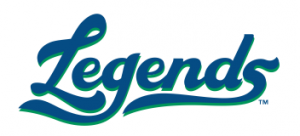 Lexington Legends 9, Greenville Drive 6
The Legends countered a five-run inning by Greenville with one of their own on Wednesday to finish off a three-game sweep of the Red Sox farm club and a 6-1 homestand. Reliever Dillon Drabble came in for Garrett Davila in the sixth with a runner on and struggled mightily. He hit the first two batters he faced before walking in a run and giving up an inside-the-park home run on a ball that eluded Michael Gigliotti's grasp. The 2016 draftee plunked one more hitter before being lifted for Julio Pinto who promptly ended the five-run frame and would go on to retire all seven hitters he would face on the afternoon. Trailing 6-1 with two outs in the seventh inning, Lexington would take advantage of a run-scoring error that allowed their inning to keep going. With the extra out and the bases loaded, Travis Jones doubled to bring in all three baserunners and quickly pull the squad within a run. A triple by MJ Melendez, his second of the day, would bring Jones in to even the score. An inning later, the Legends would put the game out of reach with a sac fly by Oliver Nunez and a two-run home run from Marten Gasparini to push the advantage to three runs, more than enough for Tyler Zuber to finish off the win.
Seuly Matias: 0-1, 2R, BB
MJ Melendez: 2-4, R, 2-3b, RBI
Travis Jones: 2-5, R, 2b, 3 RBI, SB (3)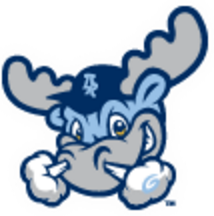 Salem Red Sox 7, Wilmington Blue Rocks  
Coming into Wednesday's game with Salem, the Rocks hitters were 1 for 20 with runners in scoring position. Things didn't get much better, but a mammoth 3-run blast by Chase Vallot in the top of the fifth inning provided Wilmington a 4-2 lead. Up to that point, 11 of the 14 balls that Salem had made contact with had come on the ground, resulting either in hits or outs against starter Jace Vines. In the fifth, he couldn't duplicate those results, giving up a pair of line drive hits sandwiched around a walk and another groundball single that helped generate three runs for Salem. Trailing 5-4, the woes with runners in scoring position continued with the Rocks missing out on two more opportunities to finish off the three-game sweep. They ended the series going an abysmal 3 for 29 with runners in scoring position.
Chase Vallot: 1-4, HR, 3 RBI, 3 K
Meibrys Viloria: 1-2, BB, 2-3 CS-Att on defense
Bryan Brickhouse: 1 IP, 0 H, 0 R, 0 ER, 2 BB, 1 K, 1-0 GO-FO, 19p/10k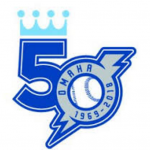 Memphis Redbirds 3, Omaha Storm Chasers 2
The Chasers offense continued their scoring struggles in another loss to Memphis Wednesday afternoon. With just five runs scored in five games this season, the Chasers plated just a pair in the fifth on a double by Ryan O'Hearn. That would be their only hit with runners in scoring position. Those two runs pulled them within a run following a three-run third inning against starter Trevor Oaks that included a pair of run-scoring doubles by Tyler O'Neill and Adolis Garcia. Those runs would prove to be enough for the win despite a quality start from Oaks and shutout relief work by Richard Lovelady and Mike Broadway.
Ryan O'Hearn: 2-4, 2b, 2 RBI
Hunter Dozier: 1-4, R, 2K
Ramon Torres: 2-4, R, 2b, BB