A semi-troubling Danny Duffy start was beset by another Justin Grimm implosion, costing the Kansas City Royals a 4-2 loss in the Wednesday series finale against the Seattle Mariners.
Let's start with Duffy. Something is not right. I don't know what it is, I don't know how to fix it and I won't deign to insult you, dear reader, by pretending otherwise. Duffy ran into trouble in the very first inning, giving up a leadoff single to Dee Gordon and walking the bases full to Robinson Cano and Mitch Haniger. Cam Gallagher dropped a foul pop right before Kyle Seager's sac fly opened the scoring, then Duffy uncorked a wild one that Callagher couldn't corral before it reached the backstop to bring in Cano.
For much of this sequence, Duffy's fastball was barely topping 90 mph. It's tough to envision him having much success that way, given that he's all but abandoned the sinker so far this season (just 11 so far according to Brooks Baseball) and that opponents have gone from hitting .191 against his changeup to .333. Even more concerning is that when he missed, it was by a wide margin.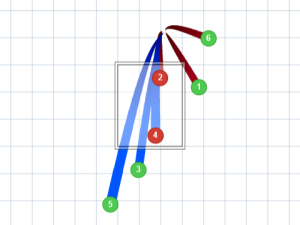 And then, just like that, he was fine. After David Freitas' one-out double in the second, Duffy sat down 11 in a row before Cano singled to start the sixth and Duffy was removed two batters later. He struck out seven. His fastball suddenly had life again. He played the change extremely well off the fastball once he located the ignition switch, inducing harmless swing-throughs to end the fourth and fifth innings.
In short, he looked like Danny Duffy again. Right now, chalk it up to the cold and to a shoulder that still looks just a little balky; one of those factors is enough to limit what a pitcher can do, but dealing with both can be nigh-on impossible.
The worrisome thing is that Duffy's dealt with pitching through pain for a long time now.
Duffy said he's felt it for 2-3 years and almost had it "taken care of" last offseason, but he "felt too good." #Royals

— Josh Vernier (@JoshVernier610) September 11, 2017
There's being the workhorse because your teammates are counting on you and you're in the thick of a playoff race, and there's… whatever is going to happen this season. Danny Duffy is one of the most prized assets this organization currently has, and one of the few that can be useful both now and in the future. Don't jeopardize that for this lost season. If Duffy needs to sit, he needs to sit. Miss a start, miss a month, go under the knife… whatever has to be done to get the full Danny Duffy Experience back out on the mound every five days is something I think everyone is in favor of.
Sorry, off my Duffy tangent. There were other baseball-related shenanigans on Wednesday. The offense was even spotted! Jon Jay led off the game for the Royals with a four-pitch walk, then Whit Merrifield singled and it looked as though the Royals might have an answer after Duffy's meandering first. But Mike Moustakas sent one a mile high and about 20 feet deep for the infield fly rule, then Jay was cut down on a steal attempt and Cheslor Cuthbert grounded out because nice things aren't allowed this year.
The Royals finally did "solve" Paxton in the fourth, with Paulo Orlando doubling home Moustakas and Cuthbert after the latter led off the frame with back-to-back singles. I say "solve" because Paxton struck out 10 and generally looked very much in control with the exception of this little speed bump.
When Duffy exited in the top of the sixth, Brad Keller came into a tough spot with runners on first and second and one down—a spot made even tougher when Guillermo Heredia singled to lead the bases. However, pinch-hitter Daniel Vogelbach went after the first thing Keller threw him—a darting two-seamer low in the zone that was turned by Merrifield to Alcides Escobar to Lucas Duda for the 4-6-3 to end the inning.
The sides traded three-up, three-down turns in the seventh before Death came for the Royals. Justin Grimm replaced Keller and quickly got two outs—a Jean Segura pop up and a Cano strikeout—before walking Mitch Haniger. Grimm followed that by absolutely hanging a curve that Seager, a prolific masher of baseballs, sent toward the stratosphere to give the visitors a two-run lead. Grimm's ERA is now 5.06.
Against Juan Nicasio in the home half, Merrifield led off with a walk followed by a Moustakas single to put runners on the corners with nobody out. The ball never left the infield, however; a Cuthbert strikeout begat a Duda foul pop to Seager, which begat a Jorge Soler ground out to end the inning. Edwin Diaz easily shut the door to close out the loss for the Royals.
Bright Spots: Duffy's final 4.1 innings. Also, Moustakas is hitting the quietest .325 in the league right now.
The Nadir: Duffy's first inning.
The Next Step: I am bizarrely excited to see Ian Kennedy, who welcomes the Angels into town Thursday. He's been good. I don't want to jinx it. Mike Trout is hitless against him in six at-bats, for goodness sake!