HR Roll Call Khalil Lee (2)
BPKC Hitter of the Day Khalil Lee 3-4 2R, HR
BPKC Pitcher of the Day Scott Barlow 5.2 IP 5 H 0 R 0 ER 2 BB 5 K 5-3 Go-FO 92p/57k
Transactions – Lexington, Josh Mitchell assigned to Burlington (injury), Michael Gigliotti put on the 7 day DL, and Vance Tatum assigned to the roster.
Omaha, Kevin McCarthy assigned to Kansas City with Brandon Maurer transferred to Omaha.

Augusta GreenJackets 2 Lexington Legends 1
The Legends lost a pitching duel in the second game of their series in Augusta. Giants prospect Jose Marte was quite dominant against the Legends, limiting them to just four hits and one run in six innings mixed in with six strikeouts. Starter Collin Snider nearly matched the effort but a two-run second inning on three singles stuck him with the loss. The Legends only run came on back to back doubles from Cal Jones and Nick Pratto in the sixth inning, part of a two-hit night for the Legends first base prospect.
Nick Pratto 2-4 2b, RBI, 2K
Seuly Matias 1-4 2K
Vance Tatum 2.1 IP 0 H 0 R 0 ER 1 BB 3 K 34p/20k 2-0 GO-FO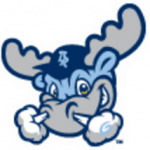 Lynchburg Hillcats 3 Wilmington Blue Rocks 2
Wilmington starter Gerson Garabito was solid once again in his second start with the Rocks but one inning did enough work on him to saddle him with a loss. In the second inning, a leadoff double followed by a groundout to score one run before a pair of walks came around led to a run on a two-out suicide squeeze that put the Rocks two runs down. Wilmington's offense struggled with just two hitters collecting hits on the night. The first run for Lee came in the sixth when he raced home from first after a pair of errors by Luke Wakamatsu. The Hillcats added an insurance run in the ninth with a rbi double off Matt Wynne, leaving Lee's second home run of the year one run short in the Rocks comeback bid.
Chris DeVito 2-4
Rudy Martin 0-4 K
Gerson Garabito 6 IP 3 H 2 R 2 ER 2 BB 3 K 9-3 GO-FO 79p/51k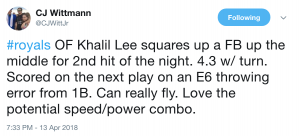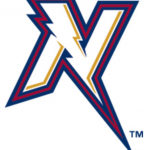 Corpus Christi 8 NW Arkansas Naturals 1
The Naturals bullpen struggled in the late innings to take a large defeat against the Astros Double-A club. Starter Scott Blewett had a nice bounce-back start after a rough first one, working around five hits and two walks while allowing just an unearned run in his five and two-thirds innings. The right-hander struckout four while pounding the zone with fifty-three strikes on seventy-nine pitches. First baseman Samir Duenez scored after his team-leading fifth double in the seventh inning to tie the game. Unfortunately, the next three relievers couldn't match Blewett's effort, each of Pedro Fernandez, Franco Terrero, and Jake Newberry giving up at least a run with Terrero and Newberry giving up home runs as they gave up seven total runs.
Samir Duenez 1-3 R, 2b, BB
Donnie Dewees 2-4 RBI
Scott Blewett 5.2 IP 5 H 1 R 0 ER 2 BB 4 K 8-1 GO-FO 79p/53k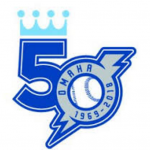 Omaha Storm Chasers 5 Nashville Sounds 0
Each team was limited to six hits in this one but the Chasers did a better job of timing with theirs in a shutout win. A one-out rbi triple by Frank Schwindel, his first since 2015, gave the Chasers a 2-0 lead after Ryan O'Hearn drove him in with a groundout in the fourth inning. Two innings later a pair of walks preceded a triple by O'Hearn in front of a Nick Dini double to give Omaha a 5-0 lead. That was more than enough insurance with new Royals starter Scott Barlow working five and two-thirds innings scoreless before giving over to Eric Stout and Mike Broadway to finish it off. Barlow struggled with control in his first start but was better in this one with nearly a 62% strike percentage and five K's against two walks.
Ryan O'Hearn 2-4 R, 3b, 3 RBI
Hunter Dozier 1-3 2R, 2b, BB, SB (1)
Frank Schwindel 1-3 2R, 3b, RBI, BB