HR Roll Call: Salvador Perez (1)
BPKC Hitter of the Day: Frank Schwindel 3-7, 2-2b, 3 RBI
BPKC Pitcher of the Day: Heath Fillmyer 5.1 IP, 2 H, 0 R, 0 ER, 1 BB, 4 K, 5-3 GO-FO, 91p/55k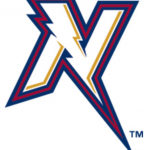 NW Arkansas Naturals 3, San Antonio Missions 2
The Naturals pieced together enough offense to defeat the Padres Double-A club again on Sunday. Rehabbing catcher Salvador Perez homered in his second at-bat, giving the Naturals a 2-0 lead. Starter Glenn Sparkman worked five innings, allowing base runners in just the third. That was when the Missions pieced together three soft singles around an error by Jecksson Flores to score their only run against him. The bullpen would allow one run over the final four innings, but a Flores RBI groundout in the seventh inning gave them the needed insurance to secure the win.
Glenn Sparkman: 5 IP, 3 H, 1 R, 1 ER, 0 BB, 6 K, 7-1 GO-FO, 79p/56k
Salvador Perez: 1-3, HR
Nicky Lopez: 1-5, R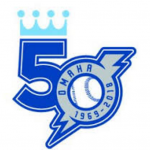 Nashville Sounds 14, Omaha Storm Chasers 7 – Suspended Game
Nashville Sounds 1, Omaha Storm Chasers 0 – F/7
The suspended game the Chasers played between Saturday and Sunday didn't go well for the pitching staff. A few of the pitchers struggled with their control and the one who didn't gave up too many hits, starter Andres Machado, walked three and gave up a pair of hits while allowing four runs (2 ER) in just three innings. Reliever Kevin Lenik surrendered a pair of walks and hits each while allowing two runs in just two-thirds of an inning. Seth Maness followed, giving up six hits and four runs (1 ER). Then came  Brandon Maurer and Wily Peralta who both gave up two runs as the game got well away from the offense that scored seven runs of their own in the loss.
Game two was a different story. Starter Heath Fillmyer pitched quite well, going into the sixth inning and allowing just two hits. Unfortunately, the offense missed out on a few opportunities to score with a zero for seven effort with runners in scoring position. Reliever Richard Lovelady who had finished off the sixth inning, walked the leadoff hitter in the seventh before Slade Heathcott squeezed a double down the third base line. With two in scoring position and no outs, manager Brian Poldberg chose to walk the bases loaded in an attempt to create a force out, but Dustin Garneau quickly lined a single into left to walk the game off for the Sounds.
Hunter Dozier: 3-7, R, RBI, BB
Frank Schwindel: 3-7, 2-2b, 3 RBI
Ryan O'Hearn: 0-4, 3K
Both Lexington and Wilmington were postponed.
Monday Probables
Omaha – Trevor Oaks 0-2, 5.23 ERA, 1.45 WHIP
NW Arkansas – Foster Griffin 1-0, 1.00 ERA, 1.22 WHIP
Wilmington – Cristian Castillo 0-1, 4.35 ERA, 1.35 WHIP
Lexington – Andres Sotillet 0-0, 0.00 ERA, 1.38 WHIP