HR Roll Call Meibrys Viloria (1), Luis Villegas (1)
BPKC Hitter of the Day Samir Duenez 3-4 3R, 3b, BB
BPKC Pitcher of the Day Carter Hope 2.2 IP 0 H 0 R 0 ER 0 BB 3 K 2-2 GO-FO 26p/21k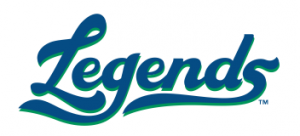 Lexington Legends 2 Augusta GreenJackets 1
The Legends received great work from their bullpen and some timely hits to earn their second win against Augusta. Starter Dan Tillo navigated around five hits and three walks, giving up his only run on a third-inning bases-loaded walk before leaving in the sixth with a pair of singles allowed. Reliever Carter Hope got Tillo out of that jam while tossing two other perfect innings with three strikeouts, earning the win in the process. Hope was positioned for that win when Jeison Guzman started the eighth with a bunt single before advancing to third on a wild pitch and a sacrifice bunt before coming home on Oliver Nunez's one-out single through the middle to give the Legends the lead and the eventual win.
Nick Pratto 0-4 K
Seuly Matias 0-4 4K
MJ Melendez 2-4 SB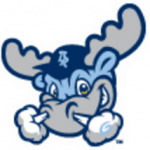 Wilmington Blue Rocks 5 Lynchburg Hillcats 2
The Rocks bats were kept at bay for six innings Saturday night but awoke just in time to claim victory over the Indians High-A squad. Just an Emmanuel Rivera single and a Meibrys Viloria double were the only hits Wilmington could put together in those six innings against starter Justin Garza. When he exited the bats came alive with Viloria quickly tying the game with a two-run home run. A single by D.J. Burt scored Nick Heath following his single and steal, leading to Burt stealing a pair of bases in front of Rudy Martin reaching base via hit by pitch. Up a run, Khalil Lee tagged a ball to left field, doubling in both Burt and Martin to push the lead to 5-2. Those runs ended up being plenty as Grant Gavin and Bryan Brickhouse tossed the final two innings to preserve the win.
Khalil Lee 1-3 2b, 2 RBI, BB, SB (3)
Bryan Brickhouse 1 IP 0 H 0 R 2 BB 2 K 27p/12k
Meibrys Viloria 2-4 HR, 2b, 2 RBI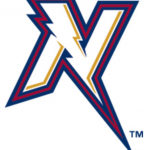 NW Arkansas Naturals 11 Corpus Christi Hooks 6
The Naturals piled up many of their 13 hits and 7 walks in the middle inning on their way to a convincing win. The 3-4 hitters in the lineup, Samir Duenez and Elier Hernandez, did much of the damage with the pair each reaching base four times while scoring five runs. Infielder Jecksson Flores drove in four runs while starter limited the Hooks to a pair of runs in five innings to earn the win. Reliever Yunior Marte earned the save while working the final two and one-third innings of perfect ball.

Flores 3-run double
Jecksson Flores 2-4 2b, 4 RBI
Elier Hernandez 4-5 2R, 2b, RBI
Donnie Dewees 1-3 2R, RBI, 2BB, SB (2)
Probables for Sunday
Omaha – Heath Fillmyer
NW Arkansas – Glenn Sparkman
Wilmington – Cristian Castillo
Lexington – Andres Sotillet