HR Roll Call: Seuly Matias (5), Dennicher Carrasco (1,2)
BPKC Hitter of the Day: Dennicher Carrasco 2-3, 2 HR, 4 RBI, BB
BPKC Pitcher of the Day: Jason Adam 2.1 IP, 0 H, 0 R, 0 ER, 0 BB, 3 K, 4-0 GO-FO, 31p/23k
Transactions
Kansas City – Optioned Scott Barlow as 26th man from Omaha.
NW Arkansas – Clayton Buchholz assigned to the Naturals.
NW Arkansas – Corey Ray placed on the Idaho Falls roster.

Hickory Crawdads 18, Lexington Legends 6
Things got away from the Legends and their pitching staff in a major way Tuesday night. Starter Nolan Watson got tagged for 11 runs (10 ER) in just two innings of work, allowing nine hits and a pair of walks as the Rangers Low-A squad jumped all over him. Things didn't get much better for the bullpen; three other relievers each gave up at least one run with Julio Pinto and Sal Biasi each getting tagged for multiple runs. On the bright side, Seuly Matias hit his fifth home run of the year, and third baseman Dennicher Carrasco broke up a 0-24 slump with a pair of home runs.
Seuly Matias: 1-4, 2R, HR
Nick Pratto: 1-4, R
MJ Melendez: 1-4, R, RBI
@JasonPennini on Seuly Matias HR
Yep. Didn't even get all his weight behind it. Very handsy swing. Got it on video on my camera. @SALNotes mentioned Hickory a hitter-friendly park, but I am still impressed. He had no business getting an HR on that swing!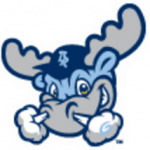 Carolina Mudcats 7, Wilmington Blue Rocks 4
The Rocks offense couldn't get much rolling until the ninth, but by that time it was too little, too late, in a defeat. Starter Jace Vines' continued his struggles, giving up ten hits and seven runs in just three innings as the sinkerballer struggled to get the ball to the bottom of the zone for strikes. The bullpen held serve after Vines lef,t but Carolina countered with shutout ball from starter Trey Supak over five innings before Luke Barker limited the Rocks to one hit in three innings. Trailing 7-0 into the ninth, the Rocks finally got things going with an RBI single by Chris DeVito, a two-run double by Meibrys Viloria and another run-scoring hit by Kort Peterson. The bases were loaded for Gabe Cancel with two outs but he failed to connect, striking out to end the rally.
Khalil Lee: 1-3, BB
Rudy Martin: 1-3, BB, SB (11)
Meibrys Viloria: 2-4, 2b, 2 RBI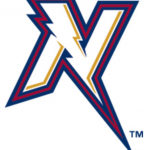 NW Arkansas Naturals 2, San Antonio Missions 0
The Naturals received an outstanding pitching performance by their staff as four pitchers limited the Padres squad to just three hits. Starter Clayton Buchholz struckout five in 4.2 innings against just one hit and a pair of walks in his first start. The former Red Sox righty pounded the zone with 56 strikes on 77 pitches before handing things over to the bullpen. The relievers followed with a scoreless effort, with Jason Adam leading the way with perfect ball over 2.1 innings. A double by Donnie Dewees scored Samir Duenez from first in the seventh to give NW Arkansas the lead before Salvador Perez singled in a run in the eighth. Closer Jake Newberry closed out the effort with a perfect ninth to earn his second save of the year.
Salvador Perez: 1-4, RBI
Samir Duenez:  1-4, R
Clayton Buchholz: 4.2 IP, 1 H, 0 R, 0 ER, 2 BB, 5 K, 4-2 GO-FO, 77p/56k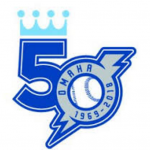 Omaha Storm Chasers 4, Memphis Redbirds 3 – F/10
The Chasers struggled to push runners across once again, going 2 for 11 with runners in scoring position before yielding a late lead to send their game extra innings. Starter Jonathan Dziedzic navigated through seven innings with seven hits and two walks allowed, giving up just one run. The lefty was given the lead when Frank Schwindel singled in a run in the first and Nick Dini doubled in Hunter Dozier in the fourth. That slim 2-1 lead stood up until the ninth when Mike Broadway gave up an RBI double to Carson Kelly that allowed Oscar Mercado to score. The game went to extra innings which means the new rule of a runner being put on second base to start the inning was instituted. The Redbirds scored one in their half against Richard Lovelady with a Mercado two-out single, but the Chasers countered by loading the bases a pair of times, scoring on a Schwindel sac fly before eventually bringing in the winning run on a Jack Lopez bases-loaded walk.
Hunter Dozier: 1-3, R, 2b, 2 BB
Ryan O'Hearn: 1-3, 2 BB
Jon Dziedzic: 7 IP, 7 H, 1 R, 1 ER, 2 BB, 4 K, 8-5 GO-FO, 102p/60k
Wednesday Probables
Omaha – Unknown
Wilmington – Gerson Garabito 0-1, 1.50 ERA 0.67 WHIP
Lexington – Garrett Davila 0-0, 3.12 ERA 1.73 WHIP