HR Roll Call: Kort Peterson (1)
BPKC Hitter of the Day: Sebastian Rivero 2-3, 2 RBI
BPKC Pitcher of the Day: Jared Ruxer 2 IP, 1 H, 0 R, 0 ER, 0 BB, 3 K, 0-1 GO-FO, 30p/20k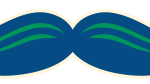 Hickory Crawdads 4, Lexington Legends 2
The Legends were swept for the first time this season, dropping the third game in Hickory on Wednesday morning. The Lexington lineup struggled to make contact against the three Rangers Low-A pitchers, striking out a combined 14 times including eight via starter Tyler Phillips. The right-handed pitcher allowed just four hits while shutting the team out over six innings. Home runs accounted for three of the Crawdads four runs with Garrett Davila giving up a solo job in the third inning and reliever Hunter Capps allowing a two-run number two innings later. The Legends runs came in the seventh via a two-run single by Sebastian Rivero, but couldn't push anything else across after.
Nick Pratto: 0-4, 2K
Cal Jones: 1-3, BB
Jeison Guzman: 1-3, SB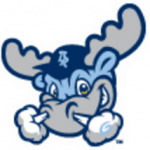 Carolina Mudcats 9, Wilmington Blue Rocks 7
For the second consecutive game, Wilmington put on a late ninth inning comeback only to leave the tying runners on base in a loss. The Brewers got after starter Ofreidy Gomez and his piggyback partner Anthony Bender in their six combined innings, tagging the pair for 10 hits and six walks that pushed nine runs across. Wilmington, as they have during the early start to the season, (leads the CL in walks) continued their patient approach at the plate to slowly get back in the game by earning seven walks. Trailing 9-3 into the ninth inning, the Rocks pushed four runs across with a bases-loaded walk to Rudy Martin and a pair of RBI hits by Angelo Castellano and Emmanuel Rivera before Xavier Fernandez popped out to end the rally.
Khalil Lee: 0-5, 3K
Emmanuel Rivera: 2-5, 3 RBI
Rudy Martin: 1-3, R, RBI, 2 BB
Thursday Probables
Omaha Doubleheader – Andres Machado 0-1, 6.00 ERA 2.00 WHIP
NW Arkansas – Scott Blewett 0-1, 3.86 ERA 1.50 WHIP
Wilmington – Gerson Garabito 0-1, 1.50 ERA 0.67 WHIP
Lexington – Colin Snider 1-1, 2.31 ERA 1.37 WHIP