HR Roll Call Dennicher Carrasco (3), Vance Vizcaino (1)
BPKC Hitter of the Day Dennicher Carrasco 2-3 2R, HR, 2 RBI, SB (2)
BPKC Pitcher of the Day Heath Fillmyer 6 IP 3 H 0 R 0 ER 1 BB 6 K 4-5 GO-FO 87p/58k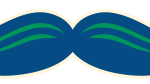 Hagerstown Suns 9 Lexington Legends 7
The Legends received six and one-third innings of no-hit ball from their starting pitcher only to watch their bullpen cough things up late in the game. The offense combined for seven runs on twelve hits as Nick Pratto and Dennicher Carrasco helped pace the club to their early lead. Starter Dan Tillo put up another good start as he continued to pile up the groundouts, collecting 15 in his seven innings of work. The Iowa Western lefty only struckout two hitters on the day but kept the ball down as he does naturally, to get through those six innings no-hit. In the seventh Tillo gave up a lazy pop up in shallow right-center that the Legends had surrounded before it fell for a double before Carrasco played ole with a ball that also accounted for a double to plate Tillo's second run allowed in his seven innings of work, leaving with a 5-2 lead. Reliever Julio Pinto did that lead in quickly with three hits and a walk allowed in his two-thirds of an inning. The offense took the lead back briefly but Sal Biasi would give up a grand slam in the ninth that would prove too large of a lead to overcome for the offense.
Dan Tillo 7 IP 2 H 2 R 2 ER 3 BB 2 K 15-2 GO-FO 84p/49k
Nick Pratto 3-5 2R, 2b, RBI
Dennicher Carrasco 2-3 2R, HR, 2 RBI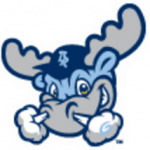 Wilmington Blue Rocks 2 Frederick Keys 0
The Rocks received a quality pitching effort from their staff and just did enough on offense to earn another win against Frederick. Starter Arnaldo Hernandez spun six innings of four-hit ball, giving up a pair of free passes but keeping the Orioles club off the board thanks to some good outfield defense by Rudy Martin. A third-inning steal and wild pitch pushed D.J. Burt to third where he scored from on Emmanuel Rivera's infield single. Reliever Grant Gavin struggled with his control in the seventh, walking three, but getting a big two bases-loaded strikeout to end the threat. Another infield single scored a run in the seventh for Wilmington prior to Gavin and Bryan Brickhouse keeping the Keys off the board for the final three innings.
Bryan Brickhouse 1 IP 0 H 0 R 0 ER 1 BB 1 K 1-1 GO-FO 16p/10k
Meibrys Viloria 2-4
Khalil Lee 0-3 BB, K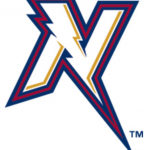 NW Arkansas Naturals 4 Tulsa Drillers 1
Emilio Ogando navigated around four walks in five innings, allowing just a solo home run before yielding to Yunior Marte and Jake Newberry in a Naturals win. The Naturals offense which has struggled early in the year pushed four runs across in the first two innings with Elier Hernandez doubling in a run in the first and Erick Mejia tripling in another in the second. From there they went scoreless but it wouldn't matter after Ogando and Marte did the bulk of the work. It was Marte tossing three relief innings, striking out five in that time against just a walk and a single allowed for the right-hander. Closer Jake Newberry secured the ninth for his third save.
Samir Duenez 0-4 RBI
Yunior Marte 3 IP 1 H 0 R 0 ER 1 BB 5 K 1-1 GO-FO 47p/32k
Nicky Lopez 2-4 R, RBI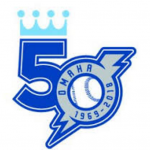 Omaha Storm Chasers 5 Memphis Redbirds 0
Starter Heath Fillmyer spun another good start for the Chasers to earn his first victory as a member of the organization. The right-hander limited a pretty potent Cardinals org lineup to just three singles and a walk. Pounding the zone with a 67% strike rate Fillmyer k'd six hitters, all swinging while collecting 15 swinging strikes in those six innings. Omaha's struggling offense did enough with twelve hits and four walks to push across five runs, the last two coming via bases loaded walks issued by a struggling Redbirds reliever.
Ryan O'Hearn 1-2 RBI, 2 BB
Ramon Torres 3-4 R, 2-2b
Kevin Lenik 2 IP 0 H 0 R 0 ER 0 BB 1 K 4-0 GO-FO 22p/18k
Saturday Probables
Omaha – Trevor Oaks 0-2 3.31 ERA 1.10 WHIP
NW Arkansas – Glenn Sparkman 1-1 3.72 ERA 1.03 WHIP
Wilmington – Cristian Castillo (lhp) 1-1 3.52 ERA 1.37 WHIP
Lexington – Andres Sotillet 0-1 1.93 ERA 1.29 WHIP