HR Roll Call: Paulo Orlando (1), Alex Liddi (2), Chase Vallot 2(4, 5)
BPKC Hitter of the Day; Chase Vallot 2-5 2HR, 4 RBI, 3K
BPKC Pitcher of the Day: Matt Wynne 1 IP 0 H 0 R 0 BB 1 K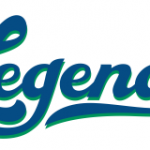 Columbia Fireflies 9 Lexington Legends 1
The Legends were limited to one run on offense by Mets starter Marcel Renteria over seven and two-thirds innings. The Legends were given few opportunities with just five hits in the game while their starter Collin Snider was knocked around for six runs on eight hits in just four innings. Outfielder Seuly Matias had a single and a double while also driving a ball to the wall in left that was flagged down.
Seuly Matias: 2-4 2b, K
Travis Jones: 2-4 RBI
Sal Biasi: 3 IP 0 H 0 R 1 BB 5 K 2-2 GO-FO 45p/28k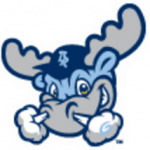 Wilmington Blue Rocks 12 Potomac Nationals 7
The Rocks offense was rolling on Wednesday night, a team that had struggled with runners in scoring position knocked out eight hits in fifteen chances while pounding out sixteen hits and twelve runs. Leading the way was third baseman Emmanuel Rivera and designated hitter Chase Vallot, as the pair drove in eight of the runs. Two five-run innings accounted for most of the damage with Vallot homering in each inning and Rivera collecting rbi hits in both frames. All nine hitters in the starting lineup had a hit on the night with Rivera pacing the way with four to raise his average to .284. Starter Arnaldo Hernandez was the beneficiary of the offense, earning his third win with five innings of four-run ball as he tried to work around seven hits and three walks. Wilmington had to use five pitchers with Matt Wynne coming into a bases-loaded jam in the ninth but slipping out without a run crossing to earn the save.
Emmanuel Rivera: 4-5 2R, 2b, 4 RBI
Khalil Lee: 2-4 2R, RBI, HBP
Gabe Cancel: 2-4 R, 2b, RBI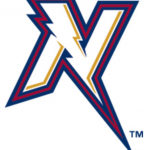 Springfield Cardinals 7 NW Arkansas Naturals 2
Starting pitcher Emilio Ogando lasted just an inning and two-thirds before getting the hook. The lefty had given up a solo home run, a pair of walks and two singles with two outs when manager Mike Rojas pulled him. With the bases loaded reliever Walker Sheller gave up a double that scored all three runners still on base to push the Cardinals advantage to 6-1. Forced into multiple innings the bullpen limited Springfield to just one run the rest of the way but the offense was unable to get back into the game in another loss.
Anderson Miller: 1-4
Walker Sheller: 3.1 IP 4 H 0 R 2 BB 3 K 55p/36k 2-3 GO-FO
Donnie Dewees: 0-4 R, SB (4)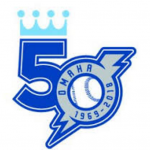 Omaha Storm Chasers 8 Iowa Cubs 7 F/10
Omaha starter Kyle Lohse made his first start since July of 2016 on Wednesday in Des Moines. After working a pair of scoreless innings to start the game Lohse struggled, giving up five runs on seven hits over the next two innings. The I-Cubs were getting plenty of good swings in that time connecting on quite a few line drives and a home run by Efren Navarro. Luckily for the Chasers, their offense had already padded the lead with a six-run third inning following a solo run in the first. In that inning, the Chasers walked in a run with a bases-loaded walk to Ryan O'Hearn before Paulo Orlando unloaded the bases with a grand slam. Previous to the game Orlando had got off to a very slow start with the Chasers, going 0-22 before connecting on a double and slam in this one. The Omaha bullpen held the game at 7-5 until the ninth when Mike Broadway gave up a two-run home run to Mark Zagunis to send the game to extra innings. In extras, the Chasers moved their free runner around before Josh Staumont finagled his way out of a bases-loaded threat with his twenty-fourth strikeout of the season to earn the save.
Adalberto Mondesi: 2-5 2R, 3b, 2SB
Bubba Starling: 2-4 R, 2b, BB
Richard Lovelady: 1 IP 0 H 0 R 0 BB 2 K 18p/12k 1-0 GO-FO
Omaha – Trevor Oaks 1-2 3.09 ERA 1.07 WHIP
NW Arkansas – Glenn Sparkman 1-2 3.72 ERA 1.24 WHIP
Wilmington – Cristian Castillo (lhp) 1-2 7.23 ERA 1.82 WHIP
Lexington – Dan Tillo (lhp) 0-1 3.52 ERA 1.30 WHIP