HR Roll Call: Frank Schwindel (5), Jack Lopez (1), Samir Duenez (4) 

BPKC Hitter of the Weekend: Donnie Dewees 7-11 2R, 3b, 2 RBI
BPKC Pitcher of the Weekend: Gerson Garabito 7 IP 2 H 0 R 0 ER 3 BB 5 K 6-6 GO-FO 98p/60k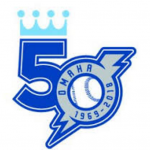 Sunday New Orleans Baby Cakes 5 Omaha Storm Chasers 2
Saturday New Orleans Baby Cakes 13 Omaha Storm Chasers 2
The Baby Cakes took care of the Omaha starting pitching over the weekend, collecting 24 hits off the two starters in 11 innings of work while scoring 18 runs in the two games. Saturday starter Andres Machado gave up 14 hits and 10 runs in his start before Heath Fillmyer allowed 10 hits and 5 runs on Sunday. The Chasers offense couldn't match that output, scoring four runs in the two games to continue their dismal offensive output. So far this season, Omaha's OPS ranks third worst in the PCL while New Orleans came in ranked last, but one wouldn't know it by the 26-8 drubbing they've put on Omaha in three games.
Hot – Josh Staumont – 8 consecutive scoreless appearances; 23 K in that time.
Not – Hunter Dozier – 1 for last 25 with 15 K over his last seven games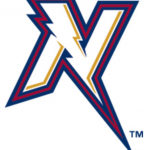 Sunday Arkansas Travelers 3 NW Arkansas Naturals 2
Saturday NW Arkansas Naturals 10 Arkansas Travelers 4
The Naturals split their weekend with the Angels Double-A squad with the bullpen giving them seven and one-third innings of one-run ball. The offense had no problem collecting hits over the two days, amassing 27 of them but a 1 for 11 effort with runners in scoring position on Sunday left them with a loss. Starter Scott Blewett took the loss after allowing nine hits and three runs (1 ER) while striking out just two hitters. The right-hander's 1.73 WHIP isn't likely what Blewett wanted to see to start his season.
Hot – Nicky Lopez – 4 consecutive multi-hit games 10 for 16 with four walks and a pair of extra-base hit.
Not – Samir Duenez – hitting .158 in his last 10 games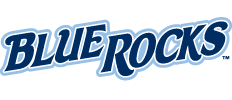 Sunday Frederick Keys 3 Wilmington Blue Rocks 2
Saturday Frederick Keys 12 Wilmington Blue Rocks 9
The Saturday game was a struggle for the piggyback duo of Anthony Bender and Ofreidy Gomez as the two hard-throwing right-handers walked ten hitters in just four and two-thirds innings. The Rocks fell victim to an umpiring blunder in the third inning when a ball that bounced over the fence was incorrectly ruled a home run, resulting in a three-run mistake. That umpiring mistake might have cost the Rocks the game after their comeback bid fell three runs short. In the Sunday game, starting pitcher Gerson Garabito worked seven shutout innings handing the game to the bullpen a 2-0 lead. Unfortunately, reliever Vance Tatum gave up three runs over the final two innings to take the loss.
Hot – Xavier Fernandez 7-17 w/ 4-2b, 2R, 2 RBI
Not – Chase Vallot, hitting .096 for the season with a 48% K-rate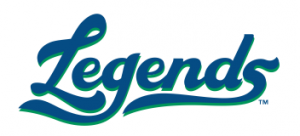 Sunday Charleston RiverDogs 5 Lexington Legends 0
Saturday Charleston RiverDogs 6 Lexington Legends 0
The Legends were shutout by Charleston pitching over the weekend, limited to just seven hits in the two games by the Yankees Low-A club. On their side Sunday starter Carlos Hernandez struggled with the strikezone in his first start of the year, walking four and yielding five runs (3 ER) in just two and one-third innings. Struggling with the zone the right-hander hit the zone with just 36 strikes out of 68 pitches.
Hot – Seuly Matias leads the South Atlantic League with 8 home runs
Not – Marten Gasparini 2-17 since May 1, hitting just .202/.228/.315 in his third tour with Lexington