HR Roll Call: Samir Duenez (5), Kort Peterson (4)
BPKC Hitter of the Day: Kort Peterson 3-4 2R, HR, SB (1), CS (1)
BPKC Pitcher of the Day: Scott Barlow 4.2 IP 3 H 1 R 1 ER 1 BB 5 K 5-2 GO-FO 63p/45k

Charleston RiverDogs 3 Lexington Legends 2
The Legends offensive struggles in Charleston continued from their two shutout weekend losses, scoring two runs while going just 1 for 9 with runners in scoring position. The Legends had just five hits in this one spread around by just three players. Catcher Sebastian Rivero led the way with two doubles, an RBI and a run scored while also throwing out an attempted base stealer. Starter Garrett Davila allowed just two runs, yielding six hits and a walk in his six innings of work getting a no-decision despite his solid effort. The game remained tied until the ninth when closer Tyler Zuber gave up three consecutive singles to allow the Yankees Low-A club to walk off with a win.
Brewer Hicklen: 2-4 2b, RBI, SB (2)
Sebastian Rivero: 2-4 R, 2-2b, RBI
Nick Pratto: 0-4 K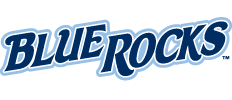 Wilmington Blue Rocks 5 Potomac Nationals 3
The Rocks Arnaldo Hernandez gave them his second quality start of the season, which combined with some stellar bullpen work was enough to defeat the Nats. Over six innings of work, he scattered six hits and walk, giving up just two runs (1 ER) before yielding to the pen. Returnees from last year's club, D.J. Burt and Kort Peterson, each reached base multiple times with the two of them scoring all five of the Rocks runs. With three walks and a single Burt raised his on-base percentage to .500, scoring three runs in the process, but it was Peterson's fourth home run of the year that gave Wilmington the lead back in the sixth. Closer Bryan Brickhouse worked the final inning and one-third for his fifth save, recording two strikeouts in the process.
Bryan Brickhouse: 1.1 IP 0 H 0 R 0 ER 1 BB 3 K 0-1 GO-FO 20p/16k
Emmanuel Rivera: 1-2 3 RBI, 2 BB
Gabe Cancel: 2-4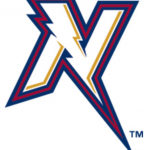 NW Arkansas Naturals 5 Arkansas Travelers 2
The Naturals continued their stellar work from the bullpen in a series-clinching win over Arkansas on Monday. After a run in the second, Samir Duenez blasted a two-run home run in the fourth, his fifth of the season. The bullpen took over for lefty Emilio Ogando in the fifth after he gave up a couple of runs but Sam Selman stranded the tying run on base with an inning-ending flyout in that inning. From there, Selman combined with Franco Terrero and Jake Newberry to work the final four and one-third innings scoreless to lock down the win.
Samir Duenez: 1-4 HR, 3 RBI
Donnie Dewees: 2-5 R, RBI
Nick Dini: 1-3 R, 2b, 2BB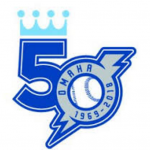 New Orleans Baby Cakes 6 Omaha Storm Chasers 4 F/10
The Royals Scott Barlow made his third start with the Chasers Monday, still on a limited pitch count between his ferrying back and forth to Kansas City and work in the bullpen. The Baby Cakes had bludgeoned the Chasers starters over the weekend, but Barlow held his own in this one, striking out five in four and two-thirds leaving with a runner on base for reliever Wily Peralta and a 3-0 lead. That lead with Peralta on the mound was quickly cut to one when he gave up a two-run home run. The Omaha offense, which had scored three runs in the first inning on a two-run double by Frank Schwindel and an RBI groundout by Paulo Orlando, went silently through the ninth, allowing New Orleans to tie it in the eighth off Peralta with a run-scoring single. The Baby Cakes took advantage of Brandon Maurer in the tenth with three runs with the free baserunner, a hit by pitch, intentional walk and a pair of singles to put the game out of reach for the Chasers.
Adalberto Mondesi: 2-5 SB (4)
Frank Schwindel: 3-4 2b, 3 RBI, BB
Hunter Dozier: 1-4 2R, BB
Tuesday Probables 
Omaha – Kyle Lohse 0-0 11.25 ERA 2.50 WHIP
NW Arkansas – Glenn Sparkman 2-2 2.96 ERA 1.06 WHIP
Wilmington – Cristian Castillo 1-3 8.78 ERA 1.91 WHIP