HR Roll Call: None
BPKC Hitter of the Day: Kort Peterson 4-5 R, 2b, 3b
BPKC Pitcher of the Day: Glenn Sparkman 6.1 IP 6 H 2 R 2 ER 1 BB 4 K 9-3 GO-FO 104p/76k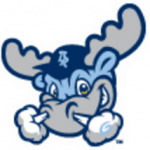 Potomac Nationals 3 Wilmington Blue Rocks 1
The Rocks received one of Cristian Castillo's best starts of the season, but a poor offensive output cost them another game. The lefty entered the game with an 8.78 ERA but was able to give a quality start with six strikeouts. The only hiccup came in the second inning when the Nats Telmito Agustin connected on a home run to right with a man on to put the Rocks down 2-0. Outfielder Kort Peterson followed up a big night on Monday with a 4 for 5 effort in this one, including scoring Wilmington's only run with a third inning double before coming home on Khalil Lee's run-scoring single. Wilmington would threaten in three different innings including two times with Peterson in scoring position but fail to come through with another RBI knock fall to 5-7 versus Potomac.
Khalil Lee: 2-4 RBI
Emmanuel Rivera: 1-4
Meibrys Viloria: 0-2 2BB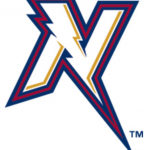 NW Arkansas Naturals 7 Arkansas Travelers 2
Starter Glenn Sparkman gave the Naturals his second quality start in a row, working six and one-third innings with two runs allowed. Having come into the game without a walk allowed, Sparkman handed out his first free pass of the season in the third frame before finishing the effort without another. The Naturals offense pounded out 14 hits on the night, the fifth time in their last six games to do that, which helped them push across seven runs. Infield John Brontsema drove in three runs, two in the second inning with a double and another with a single in the ninth. Newly signed Luis Vasquez finished the game off with three strikeouts in the last inning and one-third, running his total to seven in three appearances for the Naturals.
Samir Duenez: 2-4 R, 2b, BB
John Brontsema: 2-4 2R, 2b, 3 RBI, BB, SB (3)
Nicky Lopez: 2-5 R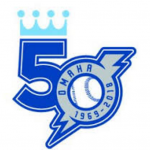 Iowa Cubs 8 Omaha Storm Chasers 4
Veteran Kyle Lohse's comeback effort hit a bump in Omaha Tuesday night. The right-hander with over 400 major league starts got tagged for 10 hits in four and two-thirds innings leading to seven I-Cubs runs. Those runs were more than enough to put the game away with the Chasers struggling offense collecting just six hits with the former CWS darling Michael Roth limiting the Chasers to just two.
Hunter Dozier: 2-4 2 RBI
Josh Staumont: 2 IP 0 H 0 R 0 ER 3 BB 1 K 4-1 GO-FO 42p/22k
Richard Lovelady: 1.2 IP 3 H 1 R 1 ER 0 BB 2 K 33p/26k
Wednesday Probables
Omaha – Trevor Oaks 2-2 3.38 ERA 1.26 WHIP
Wilmington – Jace Vines 1-4 7.62 ERA 1.73 WHIP
Lexington – Dan Tillo 0-1 3.68 ERA 1.16 WHIP