HR Roll Call Chris DeVito (1)
BPKC Hitter of the Day Frank Schwindel 3-4 R, 2b, 2 RBI, BB
BPKC Pitcher of the Day Glenn Sparkman 7 IP 4 H 1 R 0 ER 1 BB 2 K 11-4 GO-FO 105p/74k
Transactions LHP Dan Tillo promoted to Wilmington, LHP Cristian Castillo put on DL.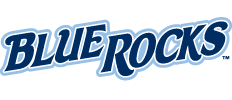 Salem Red Sox 6 Wilmington Blue Rocks 5
Starter Gerson Garabito's control issues have been a problem this season with the right-hander regularly giving free baserunners and some hard contact as he struggles with his command in the zone. It was more of the same in this one for the Rocks with the right-hander walking five hitters on the day and allowing plenty of hard contact. The Wilmington offense staked Garabito to a 2-0 lead in the first inning before Garabito allowed a run on a triple and a sacrifice fly. It appeared like Garabito got an inning-ending double play ball but Gabe Cancel dropped the flip from the shortstop leaving both runners safe. With a reprieve in the inning Salem prospect, C. J. Chatham unloaded on a pitch deep over the leftfield wall to give Salem a 4-2 lead. A walk allowed by Garabito in the fifth led to another run before his day ended after six innings. Slumping first baseman Chris DeVito had a big day at the plate for the Rocks with a rbi double in the seventh as part of a three double two run inning and hit a solo home run in the ninth but an insurance home run off Carter Hope had given Salem the insurance they needed an inning prior.
Chris DeVito 2-4 2R, HR, 2b, 2 RBI
Khalil Lee 1-4 RBI
Emmanuel Rivera 1-4 RBI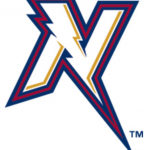 Springfield Cardinals 1 NW Arkansas Naturals 0
The Naturals ran into a rehabbing buzzsaw as the Cardinals stud pitching prospect Alex Reyes dominated them for seven and two-thirds innings. The Baseball Prospectus #8 overall prospect struckout thirteen Naturals hitters while allowing just a single by Luis Villegas and three walks. The Naturals starter Andres Machado gave up the games only run on a solo home run in the second before finishing five and two-thirds ball with four strikeouts. NW Arkansas was unable to get anything going when Reyes left in the eighth as the Springfield pen finished off the shutout.
Nicky Lopez 0-3 BB, K
Anderson Miller 0-2 BB, SB
Andres Machado 5.2 IP 4 H 1 R 1 ER 3 BB 4 K 7-5 GO-FO 98p/64k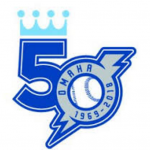 Omaha Storm Chasers 4 Iowa Cubs 2
The Chasers received another solid start from newcomer Glenn Sparkman in the third game of their four-game series with Iowa. The right-hander changed speeds from 90-94 mph with his fastball, controlling it and commanding it as usual while mixing in his low 80s change and curveball to keep hitters off balance. That control and command yielded just two three ball counts against him, walking one hitter on the night while allowing just four hits and one run. The lone run was via a double in the sixth inning followed two-base error after Billy Burns dropped a ball as he tried to avoid colliding with second baseman Jack Lopez. Despite the error, Burns contributed plenty, scoring a pair of runs with a leadoff double in the third inning and another leadoff hit in the fifth. That fifth inning featured a two run double by Frank Schwindel who later scored in the inning as part of a four-hit night. Reliever Josh Staumont struggled in the ninth to finish the game off and was relieved by Brandon Maurer, earning his second save in the process.
Billy Burns 2-4 2R, 2b
Cam Gallagher 2-4 RBI
Josh Staumont 1 IP 3 H 1 R 1 ER 1 BB 1 K 1-0 GO-FO 30p/20k
Sunday Probables
Omaha – Trevor Oaks 2-3 3.15 ERA 1.35 WHIP
NW Arkansas – Foster Griffin (lhp) 2-4 3.98 ERA 1.44 WHIP
Wilmington Gm1 – Arnaldo Hernandez 4-1 2.97 ERA 1.40 WHIP
Game 2 – Dan Tillo (lhp) 1-1 4.35 ERA 1.23 WHIP
Lexington Suspended Game
Game 2 TBD