HR Roll Call: Ryan O'Hearn (3), Alex Liddi (3), Dennicher Carrasco (5), Travis Jones (2)
BPKC Hitter of the Day: Travis Jones 4-8, 2R, 2b, HR, 4 RBI, SB
BPKC Pitcher of the Day: Jake Kalish 5 IP, 5 H, 1 R, 1 ER, 0 BB, 3 K, 5-6 GO-FO, 70p/46k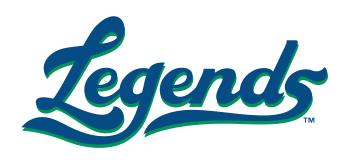 Game 1 – Lexington Legends 6, West Virginia Power 4
Game 2 – Lexington Legends 7, West Virginia Power 6 – F/7
The Legends trailed 2-0 at the resumption of the suspended game on Sunday, but quickly dispersed of the deficit on their way to a win. Third baseman Dennicher Carrasco hit his fifth home run of the season in the second inning to quickly tie the game up. An inning later, Travis Jones drove in a run and later scored on an error off the bat of MJ Melendez. A pair of solo home runs off Collin Snider tied the game in the third and fourth innings before Jones quickly grabbed the lead back with a solo home run of his own in the fifth. Scoreless relief work by Julio Pinto and Tyler Zuber secured the win, while the Legends offense tacked on another run in the ninth with a Ricky Aracena RBI single. The win put Lexington a game over .500 for a moment.
The Legends took control of game two momentarily with a five-run fourth inning before getting a late hit for the doubleheader sweep. With the game tied 1-1 after three innings, Lexington put that five spot up with three consecutive hits with two out, getting a double from Cal Jones to score two runs prior to a two-run single by Julio Gonzalez and another RBI single from Travis Jones. Starter Janser Lara would struggle in the fourth, giving up two runs before lefty Robert Garcia would take over. Unfortunately, Garcia wouldn't fare much better, allowing three runs in the sixth to tie the game. With the game tied and two outs in the final inning, an infield single by Brewer Hicklen would score Julio Gonzalez after his leadoff walk to give Lexington the lead and the eventual doubleheader sweep.
MJ Melendez: 1-8
Brewer Hicklen: 5-7, 2R, RBI, BB, 3 SB, CS
Dennicher Carrasco: 2-7, 3R, HR, 2 RBI, BB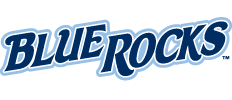 Game 1 – Salem Red Sox 7, Wilmington Blue Rocks 3 – F/7
Game 2 – Salem Red Sox 7, Wilmington Blue Rocks 3 – F/7
The Rocks were swept in Salem for the second time this season as both starting pitchers struggled to silent the Red Sox bats. In game one, Arnaldo Hernandez gave up nine hits in just 4.1 innings while surrendering five runs in the process. That was more than enough as the Rocks put together just three runs in the second before going down without any damage the rest of the way as the top four in the order combined to go 0-12. In the second game, it was more of the same as Dan Tillo ran into trouble in the fifth inning of his first High-A start after being staked to a 3-1 lead. A two-out, base-clearing double from the Carolina League's leading home run hitter, Bobby Dalbec, did the damage, scoring three runs and putting Tillo in line for the loss. The Sox tacked on three more off reliever Matt Wynne an inning later to put the game out of reach. All told, Salem combined for 21 hits in the two games to just nine for Wilmington.
Dan Tillo: 4.2 IP, 6 H, 4 R, 4 ER, 2 BB, 4 K, 8-1 GO-FO, 91p/55k
Khalil Lee: 0-3, 3 BB, K, HBP, SB (10)
Kort Peterson: 2-7, R, 2b, 2 RBI, K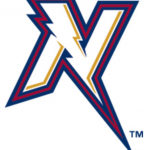 Game 1 – NW Arkansas Naturals 6, Springfield Cardinals 3 – F/7
Game 2 – NW Arkansas Naturals 4, Springfield Cardinals 1 – F/7
The Naturals offense got back on track Sunday after being shut down the previous night, knocking around the Cardinals pitching for six runs prior to a long rain delay. Those six runs came with three consecutive two-run innings as they leaned on a singles barrage, hitting eight of them in those three innings while also reaching base with three walks and a hit by pitch in that time. Reliever Walker Sheller worked 2.1 scoreless before getting help from Jake Newberry to close things out. In game two, the Naturals received a three-run first inning home run by Alex Liddi along with some solid pitching by Jake Kalish in a spot start opportunity to sweep the Cardinals. The left-hander worked five innings of one-run ball before turning things over to Michael Mariot who earned the save with the Naturals by working two perfect innings.
Foster Griffin: 4 IP, 6 H, 3 R, 3 ER, 2 BB, 4 K, 5-2 GO-FO, 67p/43k
Jecksson Flores: 2-6, 2R, HR, BB
Nicky Lopez: 2-5, R, 2 RBI, BB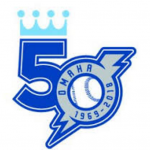 Iowa Cubs 3, Omaha Storm Chasers 2
The Chasers were unable to finish the series off with a win Sunday despite an early 2-0 lead. It was a second inning solo home run by Ryan O'Hearn that gave Omaha their lead before a sac fly by Frank Schwindel an inning later pushed it to 2-0. Starter Trevor Oaks spun six shutout innings to keep that lead into the seventh, but an error opened the door in that frame. Following a one-out hit by pitch, shortstop Humberto Arteaga made a throwing error on a possible double play ball that kept both runners safe and opened the door for the Cubs. A single loaded the bases and following a strikeout, Mike Freeman singled to center to tie the game up. The Chasers last eight hitters in the game went down in order and Freeman came through again, connecting on a walk-off single against lefty Eric Stout to split the four game series.
Ryan O'Hearn: 1-4, HR, 2K
Manny Olloque: 1-3, R
Trevor Oaks: 7 IP, 4 H, 2 R, 0 ER, 2 BB, 3 K, 11-5 GO-FO, 98p/60k, 1 HBP
Monday Probables
Omaha – Jonathan Dziedzic (lhp) 1-5, 3.66 ERA, 1.31 WHIP
NW Arkansas – TBD
Wilmington – Jace Vines 2-5, 6.10 ERA, 1.69 WHIP
Lexington – Nolan Watson 2-4, 7.34 ERA, 1.79 WHIP