HR Roll Call: Alex Liddi (4), Gabe Cancel (2)
BPKC Hitter of the Day: Gabe Cancel 3-5, HR, 3 RBI
BPKC Pitcher of the Day: Franco Terrero 3 IP, 1 H, 0 R, 0 ER, 0 BB, 3 K, 3-1 GO-FO, 32p/24k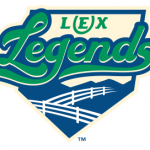 Rome Braves 10, Lexington Legends 5
As the 2018 draft nears, the struggles of the 2015 draft class continue in Lexington with starter Nolan Watson giving up nine hits and five runs (1 ER) Tuesday night. The defense made things extremely difficult for Watson and reliever Holden Capps, committing four errors behind the pitchers to lead to nine unearned runs on the ten runs scored by the Braves in their two big innings. The Legends had opportunities but cashed in with just three hits in 11 chances, scoring five runs but stranding 10 baserunners on the night to see the end of their three game winning streak. Outfielder Seuly Matias struggled in his first game back from family leave, going 0 for 5 with five strikeouts.
Nick Pratto: 2-5, RBI, SB (6)
MJ Melendez: 2-4, BB
Cristian Perez: 2-4, R, 2b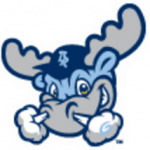 Wilmington Blue Rocks 7, Potomac Nationals 4
It appeared as if a four-run inning was going to ruin an efficient start by Anthony Bender, but a late Wilmington rally shook things up in a comeback win. The hard-throwing right-hander gave up seven hits on the night, with four of those hits coming in the fourth inning to plate all four Nationals runs. A second inning two-run home run by Gabe Cancel and a single by Kort Peterson in the sixth inning that scored Emmanuel Rivera after his triple had Wilmington trailing 4-3 in the ninth. This is when an odd comeback would take place as the Rocks loaded the bases on a walk to Nick Heath and a pair of singles. Down to their final out, the Rocks would tie the game on a bases-loaded walk to Peterson. They took the lead when Chris DeVito was hit by a pitch and would score two more times on a wild pitch and a single by Cancel. Bryan Brickhouse held down that three run lead without allowing a threat in the ninth.
Bryan Brickhouse: 2 IP, 0 H, 0 R, 0 BB, 2 K, 28p/18k
Anthony Bender: 7 IP, 7 H, 4 R, 4 ER, 3 BB, 2K, 10-6 GO-FO, 93p/56k
Khalil Lee: 1-5, R, 2K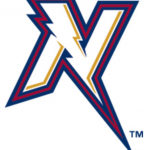 NW Arkansas Naturals 5, Frisco RoughRiders 3
Trailing 3-1, NW Arkansas put together a comeback in the eighth to take a win over Frisco. After Scott Blewett allowed single runs in the second, third and fourth innings, Naturals reliever Franco Terrero came in to shut things down, working three scoreless frames with just one hit allowed. Trailing 3-1, the Naturals Corey Toups started the eighth with a double before Erick Mejia singled him in with one out to pull within a run. The next four hitters would reach base with Elier Hernandez doubling in Mejia and Anderson Miller driving in two runs with a single to put NW Arkansas up 5-3. Closer Jake Newberry worked a perfect ninth to secure his seventh save of the season.
Erick Mejia: 2-4, R, 2b, RBI
Nicky Lopez: 2-4, R
Anderson Miller: 2-4, 2 RBI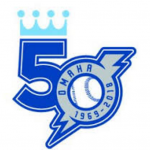 Omaha Storm Chasers 9, New Orleans Baby Cakes 2
The Chasers offense erupted to snap the five game home losing streak versus New Orleans on Tuesday night. All nine hitters had at least one hit, with Ryan O'Hearn leading the way with two runs scored and another driven in. Starter Heath Fillmyer navigated around three walks and four hits in seven innings, limiting the Baby Cakes to just one run thanks to a pair of double-play balls and a 0 for 9 effort by New Orleans with runners in scoring position.
Frank Schwindel: 2-4, R
Ryan O'Hearn: 2-4, 2R, RBI
Cam Gallagher: 3-4, R, RBI
Wednesday Probables
Omaha – Scott Barlow 1-1, 3.60 ERA, 1.48 WHIP
NW Arkansas – Emilio Ogando 3-2, 4.98 ERA, 1.83 WHIP
Wilmington – Ofreidy Gomez 1-3, 4.80 ERA, 1.80 WHIP
Lexington – Carlos Hernandez 2-1, 2.19 ERA, 0.81 WHIP