HR Roll Call: None
BPKC Hitter of the Day: Nicky Lopez 4-5, 2R, 2b, RBI, BB
BPKC Pitcher of the Day: Yunior Marte 3 IP, 2 H, 0 R, 0 BB, 4 K, 2-3 GO-FO, 40p/30k 

Rome Braves 4, Lexington Legends 1
Lexington starter Carlos Hernandez gave his teammates a quality start, tying a career high with seven innings completed for just the second time in his brief two-year career. The right-hander was hit a little harder than he had been the last two times out, giving up five hits including a solo home run in the fourth that accounted for the second run against him. Despite the five hits, Hernandez did an outstanding job of attacking the zone with 70 strikes on 97 pitches thrown. The Legends scored their only run in the third inning on a fielder's choice following a leadoff double by Marten Gasparini. The Braves starter Odalvi Javier controlled the Lexington offense with ten strikeouts and just two hits allowed in six innings before their bullpen finished off the Legends over the final three innings.
MJ Melendez: 1-4, 3K
Carlos Hernandez: 7 IP, 5 H, 2 R, 2 ER, 1 BB, 9 K, 3-5 GO-FO, 97p/70k
Marten Gasparini: 2-3, R, 2b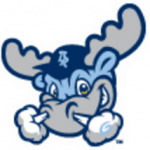 Potomac Nationals 6, Wilmington Blue Rocks 5 
The Rocks were given eight free passes Wednesday night but they couldn't do enough with them to secure a win over Potomac. The Nationals starter Joan Baez gave six of those free passes away in his 4.1 innings, but the Rocks were unable to cash any of those free passes in, scoring their only run with a DJ Burt single in front of a Khalil Lee triple. Wilmington starter Ofreidy Gomez fell behind after allowing three runs in six innings on five hits, including a first inning two-run home run. That deficit lasted until the eighth when the Rocks scored three runs to tie things up, the big hit coming via Gabe Cancel's two-run double. Potomac took the lead back in the eighth before Wilmington tied it again in their half of the ninth only to see a sacrifice fly walk things off for Potomac.
Khalil Lee: 3-4, R, 3b, 2 RBI, BB
D.J. Burt: 2-4, 2R, 3b, BB, SB (10)
Gabe Cancel: 1-2, 2b, 2 RBI, 3 BB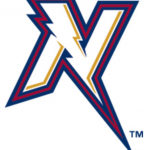 NW Arkansas Naturals 7, Frisco RoughRiders 6 – F/10
The Nationals fell behind early but received outstanding bullpen work which provided the offense time to catch up and eventually take a win away from Frisco. Starter Emilio Ogando surrendered two home runs and six total runs in just four innings of work before handing the game over. Those six runs stood up until the ninth inning when the Naturals evened the game up with a sac fly by Alex Liddi that brought home Erick Mejia. In extras, NW Arkansas worked around the free baserunner while Nicky Lopez doubled home Mejia to secure their fifth consecutive series win, a NW Arkansas record.
Erick Mejia: 2-3, 3R, SB (12)
Elier Hernandez: 3-5, R, 2-2b, RBI
Donnie Dewees: 1-6, SB (6)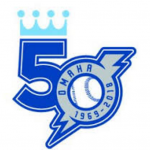 Omaha Storm Chasers 5, New Orleans Baby Cakes 4
A pitching duel for six innings saw both starters pitching an early gem with a bunch of zeroes on the board. Those zeroes lasted until the bottom of the sixth when Omaha's Humberto Arteaga doubled and scored to give the Chasers a 1-0 lead. Unfortunately, that lead didn't last long as Scott Barlow struggled to finish off his start, giving up a pair of singles to start the seventh before an intentional walk loaded the bases with one out. A mound visit didn't settle Barlow down as the right-hander gave up a wall-scraping grand slam just over the 310-foot mark in left field to put the Baby Cakes up 4-1. The Chasers would answer though with a four-run frame of their own two innings later with an RBI groundout by Aldaberto Mondesi, a two-run single by Frank Schwindel and an RBI single by Cam Gallagher that scored Schwindel. Reliever Brandon Maurer would run into some trouble in the ninth, loading the bases but getting the final strikeout to secure the win.
Adalberto Mondesi: 0-4,RBI, K
Cam Gallagher: 2-4, 2b, RBI
Scott Barlow: 7 IP, 7 H, 4 R, 4 ER, 1 BB, 6 K, HR, 10-4 GO-FO, 95p/62k