HR Roll Call Adalberto Mondesi (3), Kort Peterson (5)
BPKC Hitter of the Day Elier Hernandez 3-4 2R, 2-2b, RBI, OF Assist
BPKC Pitcher(s) of the Day Andres Sotillet, Dan Tillo, Zach Lovvorn and Jon Dziedzic
25 IP 13 H 1 R 0 ER 4 BB 25 K 32 GO-6 FO

Lexington Legends 3 Asheville Tourists 0
A pair of Legends pitchers combined to shutout Asheville to even up their series at 1-1. Starter Andres Sotillet put together his third quality start in four chances, shutting out the Rockies farm club for six innings. A three-run fourth inning by Lexington saw the club get three of their six hits in the frame with Nick Pratto singling with one out prior to scoring on a Dennicher Carrasco double. An additional two runs were scored on a Sebastian Rivero single and a squeeze bunt by Marten Gasparini. That run support would be all the offense could give but also all that Sotillet and Holden Capps would need as the pair yielded just one free pass and worked around eight hits in the shutout win.
Seuly Matias 1-3 R, HBP
Nick Pratto 1-4 R, 2K
Andres Sotillet 6 IP 6 H 0 R 0 ER 1 BB 7 K 93p/62k 4-1 GO-FO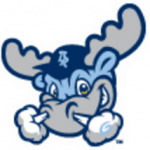 Wilmington Blue Rocks 6 Salem Red Sox 1
The Rocks did a little bit of everything in a comfortable win on Saturday against the Red Sox High-A club. Starter Daniel Tillo worked an outstanding six innings in his second start for the Rocks, moving through the first five innings without a hit allowed. The lefty wandered around the zone some, plunking three hitters and walking one in that time but his seven strikeouts allowed him to navigate any problems as he got through six with just two hits allowed. Wilmington's offense matched his effort with a three-run second, getting a pair on a fielding error and another on a Khalil Lee rbi single. Two innings later Lee was driven in by Gabe Cancel on a rbi single to expand the lead to 4-0. Outfielder Kort Peterson would put up a couple of highlights late in the game, hitting a two-run home run in the sixth and stomping out a Salem rally in the eighth by tossing out Carlos Tovar from right field as he tried to advance to third base on a hit. After dropping the first six games these two played Wilmington has now won two in a row and will search for a series win in Sunday's effort.
Khalil Lee 1-3 R, RBI, 2BB
Meibrys Viloria 2-3 R, BB
D.J. Burt 3-5 R, 2b, 2 SB (12)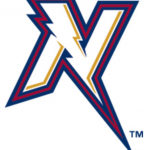 NW Arkansas Naturals 6 Midland RockHounds 1
The Naturals countered Midland's 19 hit effort from Friday night with outstanding pitching and big nights from a couple hitters in the middle of their lineup on Saturday. Starter Zach Lovvorn worked seven innings of one-run ball (0 ER) by turning to the worm burner as the righty helped create 13 groundouts while on the hill. Those groundouts limited Midland to just five hits and a pair of walks while he tossed in five strikeouts as a complement to his night. It was Elier Hernandez and Anderson Miller who helped back Lovvorn as the two corner outfielders combined for seven hits and three rbi. The 4 for 4 effort helped raise Miller's average to .257 after a cold start to his season. For Hernandez, it was his third three-hit effort in his last four games played while the two doubles give him five extra-base hits in that time period. Reliever Franco Terrero worked the final two innings to push his scoreless streak to 8.1 innings.
Donnie Dewees 2-4 R
Anderson Miller 4-4 2b, 2 RBI
Zach Lovvorn 7 IP 3 H 1 R 0 ER 2 BB 5 K 13-1 GO-FO 97p/64k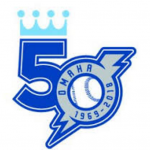 Omaha Storm Chasers 2 Round Rock Express 1
Just like the other three minor league teams, the Chasers received outstanding starting pitching with Jonathan Dziedzic working six scoreless innings of two-hit ball. Only one of the two singles against the lefty advanced to second and neither got further than that as he worked an efficient 67 pitches, hitting the zone with 47 strikes while earning nine groundouts in an impressive performance. The Chasers offense didn't provide a lot of backing but just enough with a first inning groundout from Frank Schwindel that scored Billy Burns after a leadoff double and a sixth inning solo home run by Adalberto Mondesi. Reliever Wily Peralta worked the final three innings to earn the save, yielding one run in the process.
Adalberto Mondesi 1-3 HR, SAC
Ryan O'Hearn 1-3
Billy Burns 1-2 R, 2b, BB, CS
Sunday Probables