HR Roll Call: Seuly Matias (13), Dennicher Carrasco (6)
BPKC Hitter of the Day: Dennicher Carrasco 3-6 2R, HR, 3 RBI
BPKC Pitcher of the Day: Collin Snider 5 IP 3 H 1 R 1 ER 1 BB 4 K 5-4 GO-FO 64p/42k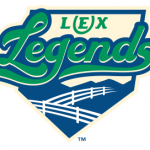 Gm 1 Lexington Legends 5 Asheville Tourists 4
Gm 2 Lexington Legends 5 Asheville Tourists 3
Starter Nolan Watson fell behind during Sunday's start but the Legends offense bailed him out in the middle innings for a win. The two teams exchanged sac flies in the first two innings before Asheville connected on a pair of doubles in the third to push ahead 3-1. The score stood there until the fourth inning when Dennicher Carrasco drove in Nick Pratto following his double. With Carrasco standing on first Seuly Matias connected on his 13th home run of the season to grab the lead in the seven-inning affair. An inning later MJ Melendez drove in a run with a single and Watson turned the final two innings over to Tyler Zuber who worked around a run in the seventh to secure the save with five strikeouts in two innings.
In the second game, spot starter Collin Snider gave the Legends five quality innings to help them establish an early lead. Attacking the zone with 42 strikes on 64 pitches Snider limited Asheville to just three hits and one walk to limit them to just one run. A first inning two-run home run by Carrasco gave him a 2-0 lead and MJ Melendez drove in another run in third with a groundout. After Snider had completed five innings of work it was Melendez padding the lead with a two-run double to push Lexington's advantage to 5-1. Those runs came in handy as Andrew Beckwith gave up a couple in the bottom of the sixth before completing the final six outs to complete the doubleheader sweep.
MJ Melendez: 2-7 2b, 4 RBI
Seuly Matias: 1-3 HR, 2 RBI, 2 K
Travis Jones: 3-6 4R, 2b, 2 BB, SB (13)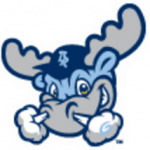 Salem Red Sox 7 Wilmington Blue Rocks 2
The Rocks offense was stalled in this one, limited to just four hits while the defense made an equal number of errors in defeat. Starter Jace Vines got ran over by the singles train in the second inning when Salem got on board with four of them while also reaching with a walk and a hit by pitch in the inning to score four times. The Rocks countered with a pair of runs in that inning but struggled the rest of the way, going scoreless over the final seven innings. Unfortunately for Vines he was tagged for a pair of unearned runs in the fourth and seventh innings after the leadoff hitter reached base on shortstop Angelo Castellanos errors in both innings. Wilmington which leads the Carolina League in walks drawn did draw six of them on the day but were unable to cash in with a 2 for 11 effort with runners in scoring position.
Kort Peterson: 1-3 2b, BB
Jace Vines: 7 IP 9 H 6 R 4 ER 1 BB 2 K 7-9 GO-FO 95p/68k
Vance Vizcaino: 2-4 R, 2b, RBI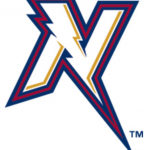 Midland RockHounds 6 NW Arkansas Naturals 5
The Naturals fell behind by a large margin early before battling back late against Midland in search of their sixth consecutive series win. Starter Scott Blewett struggled early, giving up five runs in the first three innings of this one. In the first frame, it was Eli White jumping on a 3-1 pitch to put Midland up 2-0 on Blewett's fourth home run allowed of the season. Two innings later a pair of doubles followed a White sac fly to give Midland a 5-1 lead, a deficit that would get increased to 6-1 on an RBI single in the sixth. Despite the five-run deficit, the Naturals would make a game of it, scoring two runs in the fifth on an Elier Hernandez single and then two more an inning later with a double by Donnie Dewees. Trailing by a run the Naturals would get the tying run to second in each of the final three innings but in all three they would fail to advance them any further, dropping the game and ending their series win streak at five.
Nicky Lopez: 3-5 R, SB (8), CS (3)
Elier Hernandez: 2-4 RBI, BB
Donnie Dewees: 2-5 R, 2b, 2 RBI, 2 OF Assist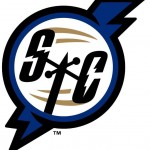 Round Rock Express 8 Omaha Storm Chasers 3
Starter Heath Fillmyer didn't have it going in this one, giving up twelve hits and seven runs in just five innings for Omaha. The right-hander acquired in a deal with Oakland this offseason saw his ERA spike back up to 5.58 with the loss that saw him give up a home run to big leaguer Tommy Joseph in the first before surrendering five more runs over the next two innings. A three-run second inning by Omaha briefly tied the game off former All-Star Yovani Gallardo before he settled in, retiring the last eight that he faced while striking out nine Chasers in six innings of work. The Chasers didn't get much going against the bullpen also, getting just one hit off the final three pitchers in defeat.
Richard Lovelady: 2 IP 2 H 1 R 1 ER 1 BB 2 K 4-0 GO-FO 35p/26k
Adalberto Mondesi: 1-4 2b, K
Humberto Arteaga: 2-4 R hitting .615 over last 7 games
Monday Probables
Omaha – Scott Barlow 1-1 3.94 ERA 1.41 WHIP
Wilmington – Anthony Bender 1-2 6.00 ERA 1.83 WHIP
Lexington – Carlos Hernandez 2-2 2.33 ERA 0.83 WHIP
Follow me on Twitter @ClintScoles