HR Roll Call: None
BPKC Hitter of the Day: Paulo Orlando 4-4 2R, 3-2b
BPKC Pitcher of the Day; Josh Staumont 4 Ip 1 H 1 R 1 ER 1 BB 3K 1-7 GO-FO 56p/38k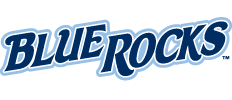 Wilmington Blue Rocks 3 Salem Red Sox 2 F/10
The Blue Rocks scored early and then got a break late to finish off a series win against Salem in the fourth game of their series. Hard-throwing Anthony Bender gave Wilmington his second longest outing of the year, tossing six innings while scattering six hits despite getting just one strikeout on the day. The offense had staked Bender to a 2-0 lead with an RBI single by Khalil Lee in the third and an RBI base hit by Nick Heath in the fourth. Unfortunately, Bender couldn't keep that lead, letting in a run in fifth on an RBI triple by Chris Marrero and another run in the sixth with a two-out RBI single by Bobby Dalbec to tie it up 2-2. The game would stay static there until extra innings when Ofreidy Gomez was able to work around the free baserunner and the Rocks took advantage of a wayward bases-loaded pitch that caught the jersey of Chris DeVito before heading towards the backstop to easily score Khalil Lee for the walk-off win.
Khalil Lee: 2-5 R, RBI
Meibrys Viloria: 3-4 R, BB
Ofreidy Gomez: 4 IP 0 H 0 R 0 ER 4 BB 4 K 3-3 GO-FO 62p/34k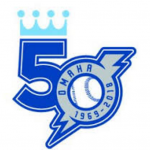 Omaha Storm Chasers 3 Round Rock Express 2
In a spot start, Josh Staumont gave Omaha four innings of one-run ball, allowing just a first inning solo home run as he stepped in for recently called up Scott Barlow. Trailing 1-0, the Chasers scored a run in the third following a Manny Olloque leadoff double after Billy Burns sacrificed him to third base and Frank Schwindel scored him on a groundout. An inning later it was a Paulo Orlando double that added a tally after he scored on Humberto Arteaga's single. In the sixth, three consecutive Round Rock singles plated a run off lefty callup Jake Kalish but Omaha quickly countered with the same formula that they used in the fourth getting a run off an Orlando double and Arteaga single. From that point, Kalish would buzz through to the ninth where Kevin Lenik would take over with a quick 1-2-3 inning to earn the save.
Humberto Arteaga: 2-3 2 RBI
Frank Schwindel: 1-4 RBI
Manny Olloque: 1-3 R, 2b
Tuesday Probables
Omaha – Glenn Sparkman 5-2 2.96 ERA 1.06 WHIP
NW Arkansas – Emilio Ogando (lhp) 3-2 5.63 2.01 WHIP
Wilmington – Gerson Garabito 1-4 4.17 ERA 1.46 WHIP
Lexington – Carlos Hernandez 2-2 2.33 ERA 0.83 WHIP