HR Roll Call: Alex Liddi (5), Nick Dini (5), Chase Vallot (6), Seuly Matias (14), Travis Jones (3)
BPKC Hitter of the Day: Travis Jones 2-5 HR, 4 RBI
BPKC Pitcher of the Day: Jacob Condra-Bogan 2 IP 1 H 0 R 0 ER 0 BB 2 K 0-4 GO-FO 22p/15k

Lexington Legends 12 West Virginia Power 6
Legends starter Carlos Hernandez couldn't match his effort the last three times on the hill, but the offense picked him up in a win. Following a pair of runs allowed in the second inning by Hernandez, the Legends piled on six runs from the second through the fourth, getting a solo home run by Seuly Matias, a two-run shot by Travis Jones and three runs in the fourth after an error following two singles helped Lexington out. In a good position to earn the win, Hernandez was unable to finish the fifth, giving up five hits and four runs before reliever Tad Ratliff had to replace him. Despite the game being tied, Lexington's offense didn't cool down, scoring three runs in both the sixth and seventh innings with six hits in that time including three doubles. Infielder Ricky Aracena was in the mix of both innings, getting on after being hit by a pitch and scoring in the sixth before doubling in a run in the seventh as part of a two-run, two rbi night. Relievers Ratliff and Jacob Condra- Bogan worked the final four and one-third innings scoreless to secure Lexington's fourth straight win.
MJ Melendez: 2-5 RBI, SB (2)
Seuly Matias: 2-4 2R, HR, 2b
Brewer Hicklen: 3-4 2R, 2b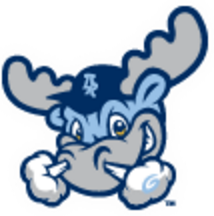 Frederick Keys 2 Wilmington Blue Rocks 1
The Rocks offense couldn't get any offense going outside a Chase Vallot home run while a two-run home run by Frederick did them in. Back from Arizona, Chase Vallot took a 3-2 pitch out to left in his return to Wilmington and to the catching position as part of a two-hit night that gave Wilmington an early 1-0 lead. That lead held up until the fourth inning when the Keys took a 2-1 lead when Gerson Garabito gave up two-run job to Collin Woody. Despite Wilmington getting two hits in each inning from the fifth through the eighth, they were unable to tie the game, losing possibly their best chance in the eighth when Frederick tossed Vallot out at the plate after a two-out single by Angelo Castellanos, killing that rally and the chances for Wilmington in this game.
Chase Vallot: 2-4 HR
Khalil Lee: 1-4 2K
Gerson Garabito: 7 IP 4 H 2 R 2 ER 3 BB 1 K 8-7 GO-FO 88p/53k\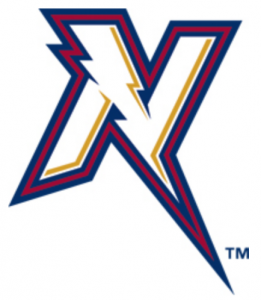 NW Arkansas Naturals 10 Frisco RoughRiders 5
The Naturals continued to do what they have been lately, flooding the bases with runners after hits and scoring in bunches; this time with the help of some poor Frisco defense. All nine hitters in the lineup had at least one hit with the top of the lineup helping to plate four runs in the third inning with Erick Mejia driving in two runs on a triple and Nicky Lopez bringing him in with a single to put NW Arkansas up 4-1. After Frisco had pulled within a run, NW Arkansas put the game away late, getting a pair of runs in the eighth with a pair of singles and a couple of walks before putting the game well in hand in the ninth on home runs by Alex Liddi and Nick Dini. The win pulled the Naturals within a game of .500 and two games back of first place.
Nicky Lopez: 1-5 RBI, SB (9)
Donnie Dewees: 1-3 R, 2b, RBI, 2 BB
Yunior Marte: 3 IP 3 H 1 R 1 ER 0 BB 1 K 4-2 GO-FO 35p/25k
Wednesday Probables
Omaha – Glenn Sparkman 5-2 2.96 ERA 1.06 WHIP
NW Arkansas – Andres Machado 0-6 6.86 ERA 2.02 WHIP
Wilmington = Arnaldo Hernandez 5-2 3.64 ERA 1.43 WHIP
Lexington – Garrett Davila 3-1 3.50 ERA 1.31 WHIP