HR Roll Call: Khalil Lee (4), MJ Melendez (9), Olivber Moreno DSL (1)
BPKC Hitter of the Day: Khalil Lee 2-4 2R, HR, 2b, 3 RBI
BPKC Pitcher of the Day: Richard Lovelady 2 IP 0 H 0 R 0 ER 0 BB 5 K 1-0 GO-FO 33p/24k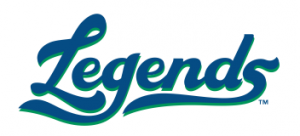 West Virginia Power 5 Lexington Legends 1
The Legends offense struggled once again, dropping their third straight game to lose the series to the Pirates Low-A affiliate. The only offense in the game was provided by catcher MJ Melendez as he hit his ninth home run of the season, a solo blow to left-center. By that time, West Virginia had already taken a lead as starter Janser Lara uncorked three wild pitches in the third in helping the Power's Brett Pope advance around the bases after a hit by pitch. A double following wild pitch scored West Virginia's second run off Lara as he completed four innings with two runs allowed on three hits and four walks. The relievers followed Lara with three runs allowed over the final five innings as the Legends went 0 for 6 with runners in scoring position during the loss.
Seuly Matias: 0-4 2K
MJ Melendez: 2-4 HR, E (11), PB (3)
Sebastian Rivero: 1-4 K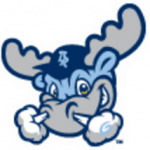 Wilmington Blue Rocks 7 Lynchburg Hillcats 4
The Rocks pushed their win streak to six games with a quality effort by starter Anthony Bender and plenty of offense. In the first inning, Wilmington jumped out to a lead momentarily with a two-out RBI single by Gabe Cancel to drive in Khalil Lee who had doubled an at-bat before. The Hillcats scored their only runs off Bender in the second getting a double and a single following a one-out walk to score two runs and take the lead back in the second. That lead would be the last the Hillcats would have after a Lee connected on his fourth home run of the season, scoring three runs to take a 4-2 lead. An inning later, D.J. Burt's two-run triple pushed the advantage to four runs before Burt created more offense in the seventh by walking, stealing third and scoring on an error by the pitcher. While the Rocks offense was scoring Bender was putting up zeroes, retiring twelve in a row from the second until the sixth as he gave seven innings while allowing just four hits and two walks on the night. Reliever Josh Mitchell allowed a pair of runs following Bender as he earned the final six outs to keep the winning streak alive.
Khalil Lee: 2-4 2R, HR, 2b, 3 RBI
D.J. Burt: 2-3 2R, 3b, 2 RBI, BB, SB (15)
Anthony Bender: 7 IP 4 H 2 R 2 ER 2 BB 2 K 10-7 GO-FO 98p/61k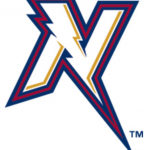 Springfield Cardinals 5 NW Arkansas Naturals 3
A pair of runs in the eighth off Franco Terrero did in the Naturals against Springfield on Thursday night. The Naturals trailed 3-1 into the bottom of the sixth frame when NW Arkansas infielder Erick Mejia singled and stole second to begin a quick rally, quickly scoring on an Elier Hernandez single. A throw to the plate to try to get Mejia advanced Hernandez to second where he scored from via Anderson Miller's two out single to even the game up. Unfortunately the Naturals reliever Terrero gave up a triple that eluded Elier in the eighth before a sac fly and two more hits scored two runs in the inning to take the lead and the eventual win for Springfield.
Elier Hernandez: 1-3 R, RBI, BB, SB (8)
Nicky Lopez: 1-4 CS (4)
Erick Mejia: 1-4 R, SB (16)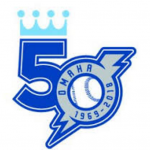 Omaha Storm Chasers 6 El Paso Chihuahuas 5
The Chasers gave up a lead in the ninth, but came back to win in exciting fashion on Copa De La Diversion night. Starter Heath Fillmyer bounced back from a couple of poor starts with six innings of two-run ball, striking out a season high nine. The starter hit the zone with 55 strikes on 91 pitches as he kept his slider low in the zone, for the most part, yielding just a two-out scoring single in the third inning and an Allen Craig solo home run in the fourth. The Chasers offense was limited to just a single through five innings before geting on the board with a rbi single by Adalberto Mondesi to drive in Billy Burns after his double. Newcomer Rosell Herrera drove in Mondesi with a single through the right side to tie the game. Another double by Herrera in the eighth helped load the bases after El Paso chose to walk Ryan O'Hearn intentionally, feeling the slight catch Cam Gallagher quickly singled to left to score Burns and Herrra to put Omaha up 4-2. Reliever Richard Lovelady was dominant following Fillmyer, working a pair of innings with no baserunners and five strikeouts before turning things to Kevin Lenik. That's where things started to get scary as Lenik struggled with control, walking a pair and allowing a hit with two outs before the Omaha manager turned to Brandon Maurer. While Chasers pitchers had struck out 16 up to that point Maurer couldn't get that last out, walking a run in before giving up a single to score two more and put Omaha down a run heading into the bottom of the ninth. With El Paso turning to submariner Kazuhisa Makita outfield Terrance Gore got a rally going with one out in the ninth, getting on base with an infield single before a single by Billy Burns pushed him into scoring position. Those two speedsters stole second and third to advance into scoring position and Mondesi did the rest, singling into right-center to walk the game off as Burns raced home for the winning run.
Adalberto Mondesi: 2-4 R, 3 RBI, SB (7)
Billy Burns: 3-5 3R, 2b, SB (6)
Heath Fillmyer: 6 IP 3 H 2 R 2 ER 3 BB 9 K 2-4 GO-FO 91p/55k
Friday Boxscores
Omaha – Josh Staumont 1-1 1.84 ERA 1.36 WHIP
NW Arkansas – Scott Blewett 2-4 5.28 ERA 1.66 WHIP
Wilmington – Ofreidy Gomez 2-3 3.89 ERA 1.70 WHIP
Lexington – TBD