HR Roll Call: Frank Schwindel (12), Parker Morin (1), Brewer Hicklen (5, 6), Cal Jones (3)
BPKC Hitter of the Day: Brewer Hicklen 2-5 2 HR, 5 RBI
BPKC Pitcher of the Day: Tad Ratliff 3 IP 1 H 0 R 0 ER 0 Bb 3 K 4-2 GO-FO 45p/33k

Lexington Legends 8 Asheville Tourists 4
A day after the Legends watched Asheville power up with a win against them, they used the long ball to their advantage to overcome an early deficit. Starter Carlos Hernandez struggled with control early in this one, walking a pair and allowing a three-run home run by Chad Spanberger in the first inning to put his squad behind. A long second frame that included a run-scoring double to push the advantage to 4-0 ended the Lexington pitcher's day at 60 pitches and just two innings completed. Fortunately for Hernandez, the Lexington bats would come alive to save him from the loss getting a three-run blast from Brewer Hicklen in the third inning to trim the deficit to one run. An inning later, a run-scoring groundout from Sebastian Rivero scored Seuly Matias to tie it up after he led the inning off with a double. With the game knotted up and the bullpen tossing up zeroes the bats of Hicklen and Cal Jones put the game away, hitting a pair of two-run home runs to put the game in hand.
Seuly Matias: 1-4 R, 2b
Cristian Perez: 3-5 2R, SB (3), CS (4)
Nick Pratto: 0-5 hitting .147 in June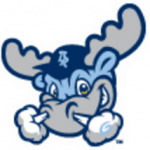 Frederick Keys 2 Wilmington Blue Rocks 1 F/5
The Rocks lost a rain-shortened game Sunday when Arnaldo Hernandez gave up a pair of RBI hits to Ryan McKenna and Preston Palmeiro in the fifth frame to fall behind 2-1. After the Rocks went three up three down in the bottom of the fifth the rain washed away the afternoon and the series to give Frederick the win. The Rocks lone run came in the second frame on a wild pitch that scored Kort Peterson.
Khalil Lee: 1-1 BB
Kort Peterson: 1-2 R
Chase Vallot: 1-1 2b, BB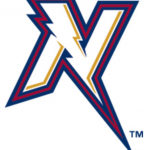 Arkansas Travelers 11 NW Arkansas Naturals 5
All five Naturals pitchers that entered in this one gave up at least one run while Latin products Andres Machado and Franco Terrero gave up four each in defeat. For Terrero it was a difficult four runs allowed on three hits with just one retired as he and Grant Gavin struggled in the eighth to turn what was a 6-5 deficit into an 11-5 loss. The Naturals had overcome Machado's four runs in five innings, taking a brief seventh-inning lead with Nicky Lopez scoring three of the runs with a single and two walks in the game. The loss put the Naturals two games behind Arkansas with eight to play in the first half.
Nicky Lopez: 1-3 3R, 2 BB
Elier Hernandez: 2-3 R, 2b, RBI
Jecksson Flores: 1-3 R, RBI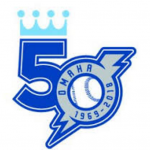 Albuquerque Isotopes 8 Omaha Storm Chasers 6
The Chasers used the hot and windy conditions to their advantage early before the conditions turned on them late. Starter Glenn Sparkman struggled to put away hitters in the first couple of innings which drove his pitch count up as he yielded a run on six hits. Most of the wear came in the second frame as he saw multiple hitters go into long at-bats while giving up a run on an Elliot Soto two-out single. After a long Omaha second frame which saw four runs cross on five hits, Sparkman found enough stuff to get through five innings. A pair of wind-aided solo home runs from Parker Morin and Frank Schwindel pushed the lead to 6-1 before the Chasers bullpen factored in. The Chasers missed out on a chance to put a real grip on the game in the fifth when Adalberto Mondesi grounded into a double play with the bases loaded. Struggling reliever Justin Grimm continued his tough season in the sixth inning, walking in a run after allowing a pair of hits and another walk. Omaha had another opportunity in the seventh inning to put a grip on the game with hot tossing Richard Lovelady entering but he would also struggle, giving up a pair of hits to the first two he faced including a double by Anthony Bemboom. An error by Humberto Arteaga scored a run and allowed Raimel Tapia to reach before a sac fly and a RBI single brought the game within a run. Despite all that trouble in the previous frame, Lovelady was brought back in the eighth where Pat Valaika would jump all over a pitch that got too much of the plate, hitting it deep to left-center to tie it up. Reliever Michael Mariot replaced Lovelady in the ninth without much effectiveness either, giving up a single and a two-run home run to Tom Murphy to fall behind and lose 8-6.
Adalberto Mondesi: 1-5 RBI, 2K
Frank Schwindel: 2-4 2R, 2b, HR
Ryan O'Hearn: 1-4
Monday Probables
Omaha – TBD
NW Arkansas – Foster Griffin 2-6 6.25 ERA 1.67 WHIP
Wilmington – Dan Tillo 2-2 3.77 ERA 1.18 WHIP
Lexington – TBD