HR Roll Call: Jack Lopez (3), Anderson Miller (6, 7) Donnie Dewees (1)
BPKC Hitter of the Day: Anderson Miller 2-5 2HR, 4 RBI 
BPKC Pitcher of the Day: Anthony Bender 7 IP 4 H 1 R 1 ER 0 BB 2 K 7-4 GO-FO 90p/55k
More Draft Info on Ted Cillis Rd 33 Pick
According to Coach Russo, left-hander Ted Cillis still has some upside left in his profile despite being a graduating senior. The reason for that is that he will finally have the ability to concentrate on just pitching after playing in the field for Hofstra for four years. Due to this, Cillis didn't get to do the common side work most pitchers get to work on which limited the amount of time he could work on his craft. The left-hander works from a 3/4 arm slot with his fastball with good movement that he can bore in on hitters in the 91-93 mph range, touching 95. Next to the fastball, Cillis fires a plus hard slider according to Russo with a change that has good movement as well. The left-hander had some poor luck last season, going 0-10 while striking out nearly 12 per nine innings but despite that, he was still named on the All-Conference team. The Hofstra program and a left-hander drafted by the Dodgers in the 3rd round this year but Russo compared Cillis quite favorably to him and is quite excited to see what he can do with the Royals once he gets to watch Cillis just focus on pitching.

Columbia Fireflies 4 Lexington Legends 0
The Legends offense couldn't bust through during their afternoon loss. The club struck out twelve times including three by slugger Seuly Matias as they went 0 for 4 with runners in scoring position. Starter Andres Sotillet was cruising until the sixth inning when he couldn't record the final out of the inning, giving up three runs on three hits and a walk to fall behind in the outing. Those runs were more than enough before they tacked on another in the ninth during the shutout win.
Brewer Hicklen: 2-4
Cristian Perez: 1-4
Nick Pratto: 1-4 3K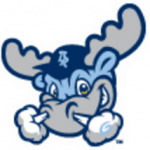 Wilmington Blue Rocks 2 Down East Wood Ducks 1
The Rocks got a pair of early run-scoring hits and then received quality pitching to hang on for the win. Second baseman Gabriel Cancel drove in a run in the first inning with an RBI double to give Wilmington the early 1-0 lead. Two innings later Cancel singled in Nick Heath with two outs to push that advantage to 2-0. That was all the offense that starter Anthony Bender and the Rocks bullpen would need with Bender tossing seven innings with just a run allowed. After Cristian Castillo worked a scoreless eighth hard throwing Bryan Brickhouse finished off the ninth with a perfect inning to earn his eleventh save.
Bryan Brickhouse: 1 IP 0 H 0 R 0 BB 1 K 14p/9k
Khalil Lee: 0-4 2K
Gabe Cancel: 2-4 2b, 2 RBI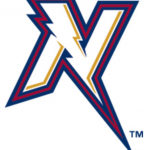 NW Arkansas Naturals 8 Tulsa Drillers 6
The Naturals built a big lead on the way to grabbing hold of first place on Wednesday night. The Naturals bats powered up early and often in the first three innings with three home runs as Anderson Miller unloaded on a three-run shot in the first inning before he and Dewees hit a couple more in the second and third innings. The club scored eight runs in four innings to build an 8-0 lead. Starter Scott Blewett took advantage with four scoreless innings to start the game before a run in the fifth broke that up. After a scoreless sixth Blewett couldn't record an out in the seventh, allowing three hits sandwiched around a walk that all came in to dent his line. Closer Jake Newberry gave up a run in the ninth but secured the win that put the Naturals in first place with five games to play.
Scott Blewett 6 IP 6 H 5 R 5 ER 1 BB 5 K 7-5 GO-FO 84p/52k
Nicky Lopez 4-4 2R, RBI, BB
Jecksson Flores 3-4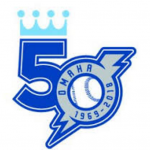 Tacoma Rainiers 5 Omaha Storm Chasers 3
The Chasers tied the game late with an eighth-inning home run Jack Lopez only to make a mistake in the field and give the game away. Outfielder Jorge Bonifacio started his stint back after his steroid suspension, singling and scoring in the fourth inning but he ran past a groundball in the eighth which allowed a run to score to give the lead away. A double to the next hitter off Wily Peralta allowed another run to score to put the game away once Omaha went down in order in the ninth.
Jorge Bonifacio: 1-4 R, 2K
Trevor Oaks: 5 IP 5 H 0 R 0 ER 0 BB 3 K 6-3 GO-FO 66p/44k
Adalberto Mondesi: 0-3R, BB
Thursday Probables
Omaha – Heath Fillmyer 3-5 5.87 ERA 1.66 WHIP
NW Arkansas – Emilio Ogando 4-3 5.84 ERA 2.11 WHIP
Wilmington – Ofreidy Gomez 2-4 3.88 ERA 1.71 WHIP
Lexington – Yefri Del Rosario 0-1 3.60 ERA 1.20 WHIP