HR Roll Call: Alex Liddi (9)
BPKC Hitter of the Day: Rosell Herrera 2-4 2R, 2b, RBI, SB (4)
BPKC Pitcher of the Day: Richard Lovelady 2 IP 1 H 0 R 0 ER 0 BB 3 K 1-1 GO-FO 30p/20k

Columbia Fireflies 9 Lexington Legends 4
The Legends bats had trouble making contact on Thursday while their starter had difficulty hitting the strikezone. Starter Yefri Del Rosario in his second start with the squad walked four hitters while giving up four runs while the defense struggled behind him, allowing seven (3 ER) runs to cross against him. With Del Rosario walking hitters and the defense giving up extra outs the Legends hitters were struggling to make contact, striking out fifteen times in the game while losing an early lead and failing to score during the final six innings.
Nick Pratto: 2-4 R, BB, SB (9)
Seuly Matias: 2-5 R, 2B
Cristian Perez: 3-4 RBI, 2E, hitting .388 with a 16 game hitting streak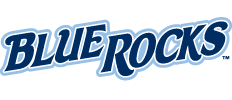 Winston-Salem Dash 8 Wilmington Blue Rocks 2
One of the White Sox top pitching prospects kept the Wilmington offense in check while the Wilmington pitching staff couldn't do the same. Right-handed Dylan Cease yielded just five hits against the Rocks with Nick Heath coming up with three of those. With a fastball that can touch 99 mph, it was the groundball contact that impressed the most with 12 groundouts created along with four strikeouts in his eight-inning performance while allowing just two runs. Wilmington's starter Ofreidy Gomez gave up six runs in five innings (5 ER) with three free passes and five hits allowed including a big two-run blast to Yermin Mercedes. The game got away from the Rocks during a three-run fifth that put Wilmington behind 6-1.
Khalil Lee: 0-4 RBI, K
D.J. Burt: 1-3 RBI
Nick Heath: 3-4 R, K, SB (14)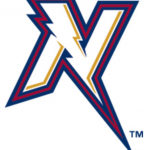 Tulsa Drillers 5 NW Arkansas Naturals 2
The Naturals offense was limited to just five hits by Tulsa pitching while the Drillers used a three run fourth to take command of the game. After exchanging runs in the first inning, Alex Liddi's fourth inning home run gave the Naturals a brief lead. The Drillers quickly countered in the home half of the inning with four extra base hits off Pedro Fernandez to plate three runs. From there the Naturals went down in order, hitting in a pair of double plays to eliminate the only two baserunners they had. The loss moved them back into a tie with Arkansas for first place with Springfield sitting a game back and Tulsa just two back with four to play in the first half.
Nicky Lopez: 1-4
Elier Hernandez: 1-4 RBI
Erick Mejia: 1-3 R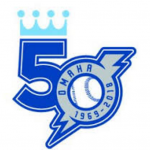 Omaha Storm Chasers 5 Tacoma Rainiers 3
Three players who have made appearances in the majors already paced the Chasers offense for a win. Newcomer Rosell Herrera reached base three times, scoring two runs when Jorge Bonifacio drove him in with a pair of hits. It was Bonifacio who was driven in during a three run fifth inning by Cam Gallagher who also drove in another run late with a safety squeeze. The five runs were enough as Heath Fillmyer gave up three runs in his six innings and the bullpen tossed the final three innings scoreless with Richard Lovelady tossing two scoreless in the win.
Adalberto Mondesi: 0-4 RBI, K
Jorge Bonifacio: 2-4 R, 2b, 2 RBI
Heath Fillmyer: 6 IP 5 H 3 R 3 ER 3 BB 4 K 6-3 GO-FO 93p/54k
Friday Probables
Omaha – Josh Staumont 1-1 1.59 ERA 1.35 WHIP
NW Arkansas – TBA
Wilmington – Gerson Garabito 2-5 4.35 ERA 1.52 WHIP
Lexington – TBA
Idaho Falls – TBA