HR Roll Call Seuly Matias (21)

BPKC Hitter of the Day Frank Schwindel 3-4 R, 2b
BPKC Pitcher of Day Nolan Watson 9 IP 6 H 0 R 0 ER 0 BB 7 K 13-2 GO-FO 89p/65k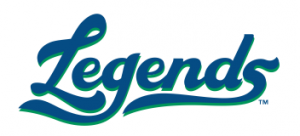 Lexington Legends 4 Rome Braves 0
It's been a struggle for three seasons for former 1st round pick Nolan Watson but on this day had it working as well as he ever has to defeat the Braves Low-A squad. Working efficiently thanks in part to some over aggressive hitters Watson set a new career high in innings pitched in a game by completing his effort, his previous best was six innings which he had done on five different occasions. Along with the complete game, Watson put away seven hitters via strikeout while also inducing thirteen groundouts. The offense backed him with a pair of runs in the third inning when shortstop Cristian Perez singled in a run before Nick Pratto drove in another with a sacrifice fly. For Perez that hit was part of a two-hit night that saw him raise his batting average to .393 while extending his hit streak to sixteen games. The game remained 2-0 until the ninth inning with Watson tossing zeroes when Seuly Matias got ahold of his twenty-first home run of the season to expand the lead and the eventual margin of victory with his two-run blast.
Seuly Matias 1-4 HR, 2 RBI, 2K
Nick Pratto 0-2 RBI, BB
Sebastian Rivera 1-3 BB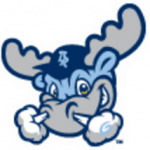 Winston-Salem Dash 4 Wilmington Blue Rocks 2
The Rocks scored a pair of the runs in the first before going silent in another loss in Winston-Salem. Three hits in that first inning helped score the two runs with Xavier Fernandez doubling in D.J. Burt to push the lead to 2-0. Starter Gerson Garabito gave up a run in the fourth and another in the fifth as he struggled to get through the lineup a second time. With the game tied reliever Julio Pinto couldn't hit the zone, walking one in front of a Blake Rutherford double before giving up a sac fly in falling behind 4-2. The final twelve Rocks hitters went in order as the White Sox farm club defeated them for the second night in a row.
Khalil Lee 0-4 2K
Kort Peterson 2-3 2b, BB
Gerson Garabito 5 IP 4 H 2 R 2 ER 3 BB 7 K 5-2 GO-FO 87p/53k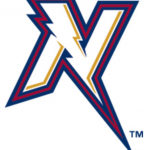 Tulsa Drillers 3 NW Arkansas Naturals 1
The Naturals hitters were limited to just five hits in a defeat that pushed them back into second place. Starter Jake Kalish spun four scoreless innings before giving it up in the fifth, allowing three runs on back to back doubles before Will Smith hit his seventh home run of the season. For Smith, it was his third home run of the season against the Naturals and his second in this series. Those runs were plenty as the Naturals went 0 for 6 with runners in scoring position and scored their only run on a sac fly by Elier Hernandez.
Donnie Dewees 2-4
Erick Mejia 1-3 R, BB
Nicky Lopez 0-3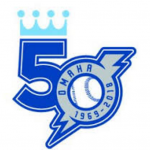 Tacoma Rainiers 5 Omaha Storm Chasers 2
Starter Josh Staumont couldn't match his effort the last three times on the bump as Tacoma hitters waited and fought him off early to run his pitch count up. The right-hander tossed 42 pitches in the first inning, walked four in just three innings and gave up a pair of runs in that first during his short outing. A Jorge Bonifacio infield single in the third inning scored a run and an Humberto Arteaga sac fly in the fourth tied it up. Unfortunately reliever Luis Vazquez gave up a three-run home run in the fifth inning to put his squad behind. From there the Chasers had just two hits and couldn't muster a run in defeat.
Josh Staumont 3 IP 2 H 2 R 2 ER 4 BB 4 K 2-3 GO-FO 73p/38k
Adalberto Mondesi 2-4 2b, 2K
Sam Selman 1.2 IP 0 H 0 R 0 ER 0 BB 1 K 2-1 GO-FO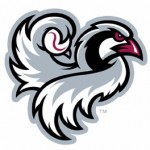 Idaho Falls Chukars 4 Ogden Raptors 2
Starter J.C. Cloney gave up three first-inning singles and two runs before finding a groove. From the final out in the first inning until the second out in the fifth Cloney put the Raptors in a cage, striking out eleven on the night while yielding just four singles. The Chukars answered the two first inning runs with two of their own in the third inning on a pair of rbi singles by Nick Hutchins and Reed Rohlman. The game stayed tied until the seventh when Manny Olloque singled in Freddy Fermin following his double. An insurance run would cross in the eighth inning while Robert Garcia was finishing the last two innings off.
Billy Butler had his number retired prior to the game. The former 1st round pick played there in 2004, hitting .373 as an 18 year old in the league.
J.C. Cloney 7 IP 4 H 2 R 2 ER 0 BB 11 K 6-2 GO-FO 82p/61k
Rudy Martin 1-4
Freddy Fermin 2-4 2R, 2b
Saturday Probables
Omaha – Glenn Sparkman 6-2 3.24 ERA 1.14 WHIP
NW Arkansas – Foster Griffin 3-6 5.63 ERA 1.58 WHIP
Wilmington – Arnaldo Hernandez 6-4 3.92 ERA 1.48 WHIP
Lexington – Carlos Hernandez 3-2 4.94 ERA 1.26 WHIP
Idaho Falls – C.J. Eldred