HR Roll Call Jack Lopez (4), Corey Toups (4), Jecksson Flores (4), Seuly Matias (22), MJ Melendez (10), Herard Gonzalez DSL (1)

BPKC Hitter of the Day – Chris DeVito 4-4 R, 2-2b, RBI
BPKC Pitcher of the Day – Cristian Castillo 4 IP 1 H 0 R 0 ER 1 BB 2 K 7-2 GO-FO 50p/36k

Lexington Legends 7 Rome Braves 4
The Legends big prospects led the way to another win over Rome on Saturday. The Braves jumped out to a 3-1 lead after three innings, hitting a solo home run off Carlos Hernandez in the second to tie the game before scoring a pair on a couple of singles in the third inning. In the fifth, the Legends countered with a run scoring infield single by Ricky Aracena prior to Cal Jones driving him in with a double. Now tied 3-3 Lexington would take the lead in that inning on a groundout by Cristian Perez. While Hernandez was settling down, getting through six innings with those three runs allowed his battery mate MJ Melendez was taking over the game. After scoring a run in the second after a single Melendez hit a bomb of a home run to center in the sixth to expand on the lead. While doing that offense Melendez was controlling the running game as well, tossing out two potential base stealers and also picking a runner off first base. The Legends final run was tacked on by outfielder Seuly Matias connecting on his 22nd home run of the season, a shot that got over the left-center fence.
Seuly Matias 1-4 HR,2 K
MJ Melendez 2-4 2R, HR, 2-2 CS/att, PO
Carlos Hernandez 6 IP 8 H 3 R 3 ER 1 BB 5 K 4-3 GO-FO 72p/51k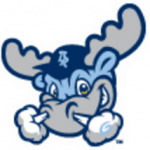 Wilmington Blue Rocks 2 Winston-Salem Dash 1
The Blue Rocks pitching staff and first baseman Chris DeVito helped carry Wilmington to a win over the White Sox farm club. The first baseman who has struggled most of the first half went 4 for 4 with a pair of doubles in carrying the offense. Scoreless into the seventh inning DeVito doubled with two outs in front of a Vance Vizcaino single to score the game's first run. In the ninth DeVito was the one with a two out hit, driving in Gabe Cancel following his double earlier in the inning to push the lead to 2-0. In the ninth, closer Bryan Brickhouse gave up a couple of singles, just the fifth and sixth hit he's allowed during the season, which scored a run after an error by Vizcaino before securing the final out and his twelfth save of the year.
Bryan Brickhouse 2 IP 2 H 1 R 1 ER 0 BB 3 K 1-2 GO-FO 24p/16k
Gabriel Cancel 1-4 R, 2b
Carter Hope 3 IP 3 H 0 R 0 ER 0 BB 3 K 3-3 GO-FO 35p/25k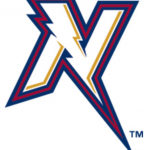 Tulsa Drillers 4 NW Arkansas Naturals 3
A pair of home runs did in Foster Griffin and the Naturals on Saturday. After the Naturals manufactured a pair of runs in the first and fifth innings to take a 2-0 lead Griffin served it up on the sixth. After an infield single and a walk, the lefty left a changeup over the plate and Jacob Scavuzzo hammered deep to left to put Tulsa up 3-2. The very next pitch ended up over the fence as well after DJ Peters connected on a solo home run to push the lead to 4-2. The Naturals brought the tying run to the plate in each of the next three innings but just a Jecksson Flores solo home run could be produced as they dropped another vital game in the first half race. The loss put the Naturals behind first place Arkansas by two games as they head into their four-game set with the Travelers starting on Sunday.
Foster Griffin 5.1 IP 7 H 4 R 4 ER 2 BB 5 K 4-2 GO-FO 82p/53k
Nicky Lopez 1-3 RBI
Jecksson Flores 1-3 HR, BB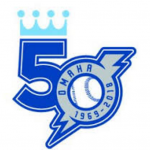 Omaha Storm Chasers 9 Reno Aces 5
The Chasers starting pitcher Glenn Sparkman navigated the highly offensive ballpark pretty well Saturday night while the Chasers offense knocked around Reno pitching. Despite ten hits given up in five innings, Sparkman got through five innings with just three runs allowed. On their end, the Omaha offense connected on 19 hits, including five extra-base hits to score nine runs. Infielders Jack Lopez and Corey Toups each connected on opposite field home runs while all nine hitters in the lineup had at least one hit on the night. The Chasers bullpen gave up three more hits and a pair of runs via Reno's third home run of the night but it wasn't enough as Omaha took the win.
Jorge Bonifacio 3-5 R, 2b, RBI
Corey Toups 2-4 HR, BB
Glenn Sparkman 5 IP 10 H 3 R 3 ER 2 BB 2 K 7-2 GO-FO 107p/72k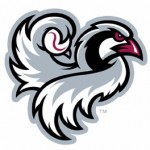 Idaho Falls Chukars 12 Ogden Raptors 4
The Chukars hitters waited the Raptors pitchers out in this one, walking nine times on 190 pitches during the game while also connecting on twelve hits n the game. Of those twelve hits, six went for doubles which led to twelve runs on the board and a comfortable win. Starting pitcher C.J. Eldred made his first start since season ending Tommy John surgery during his final season at the University of Iowa, going six innings while allowing three runs on eight hits while striking out three to earn his first win with the organization.
C.J. Eldred 6 IP 8 H 3 R 3 ER 0 BB 3 K 7-4 GO-FO 84p/54k
Rudy Martin 1-2 2R, 2b, 2 RBI, 2 BB
Manny Olloque 2-4 R, 2-2b, RBI, BB
Sunday Probables
Omaha – Jon Dziedzic 3-5 3.03 ERA 1.16 WHIP
NW Arkansas – Zach Lovvorn 4-4 5.77 ERA 1.53 WHIP
Wilmington – Dan Tillo 2-2 4.16 ERA 1.25 WHIP
Lexington – TBD
Idaho Falls – Ismael Maldonado