HR Roll Call: Nicky Lopez (1)

BPKC Hitter of the Day: Gabe Cancel 3-4 R, 2b, 2 RBI, 2BB
BPKC Pitcher of the Day: Dan Tillo 5 IP 2 H 0 R 0 ER 4 BB 5 K 9-1 GO-FO 91p/47k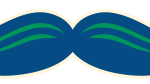 Lexington Legends 5 Rome Braves 5 Suspended/10
The Legends wrapped up their first half with a kiss your sister suspended game after ten innings tied with Rome 5-5. Lexington finished the first half tied for second place in the South Atlantic League South with a 37-31 record, 2.5 games behind the Rome Braves. Both Seuly Matias and catcher MJ Melendez had double digit home runs with Matias leading the league comfortably with 22 despite missing 12 of Lexington's games. The other two All-Stars on the club, Sebastian Rivero, and Nick Pratto, struggled in June each hitting below .200. The clubs top starting pitcher during the 1st half was Andres Sotillet with a 5-3 record, 1.30 WHIP, and 2.98 ERA.
1st Half MVP – Seuly Matias .244/.314/.632 42R, 10-2b, 1-3b, 22-HR, 40 RBI 5 SB
Team Leading Average: Cristian Perez .376 27 games, Brewer Hicklen .311
Team Leading OBP: Hicklen .369
Team Leading SLG: Seuly Matias .632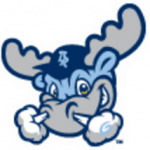 Wilmington Blue Rocks 10 Winston-Salem Dash 1
The Blue Rocks finished off the first half with a thumping of the Dash, using a five run second inning on their way to a big win. The Rocks finished the 1st half 31-39 in fourth place, 7.5 games back of 1st place Potomac. The Rocks as a team finished in the upper half of on-base percentage but had a lesser than league average OPS with a bottom 1/4 finish in average and slugging. The team finished last in the league in strikeouts for the first half while the team ERA was towards the bottom of the league as well. Prior to his injury, Rudy Martin was pacing the team offensively before Khalil Lee took over with a .399 OBP thanks to 47 walks in 66 games. Overall, outfielder Kort Peterson led the offense with a .862 OPS while finishing the first half with the fourth most doubles in the league and the sixth best OPS. On the pitching side, Dan Tillo has become their best starting pitcher since his promotion six starts ago with a 1.27 WHIP and a 3.23 ERA. Reliever Bryan Brickhouse paced the bullpen with a league-leading 12 saves while striking out nearly 12.5 per 9 against a sub 1 WHIP thanks to just six hits allowed in 22.1 innings.
1st Half MVP – Kort Peterson .292/.365/.498 34R, 17-2b, 2-3b, 8-HR, 33 RBI
Team Leading Avg/OPS: Kort Peterson .292/.862
Team Leading OBP: Khalil Lee .399
Team Leading K/9 Starter: Ofreidy Gomez 8.2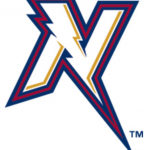 NW Arkansas Naturals 4 Arkansas Travelers 3
The Naturals stayed alive in Texas League first half with a win over first-place Arkansas on Sunday with a walk-off win. With the game tied 2-2 into the eighth inning shortstop, Nicky Lopez connected on his first home run of the season, turning on an inside pitch and drive it out to right. In the ninth inning closer, Jake Newberry gave up a two-out single that scored the tying run. In the bottom half of the ninth inning, John Brontsema tried to score on an infield groundball by Donnie Dewees only to see him cut down at the plate. That play allowed Nathan Esposito to advance to third base though and from their, Erick Mejia walked it off for the Naturals with a single through the left side. With one game to play in the first half the Naturals and Tulsa Drillers are one game behind the Travelers.
Nicky Lopez: 1-3 HR, BB
Erick Mejia 3-5 2b, RBI
Elier Hernandez 1-4 2b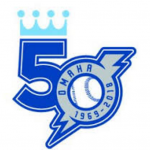 Reno Aces 8 Omaha Storm Chasers 6
Left-hander Jonathan Dziedzic couldn't survive the first inning, giving up seven hits and seven runs to put his squad in a hole that they were unable to dig out of. Pitcher Arnaldo Hernandez, called up from Wilmington relieved Dziedzic, tossing four and one-third innings with just one unearned run allowed before turning things to the bullpen who put up three scoreless innings. The offense nearly came all the way back, scoring six runs on thirteen with infielder Ramon Torres helping pace the offense with two runs scored and another driven in.
Jorge Bonifacio: 1-3 R, 2b, 2 BB
Ramon Torres: 2-4 2R, 3b, RBI
Richard Lovelady: 2 IP 0 H 0 R 0 BB 2 K 3-1 GO-FO 24p/17k
Idaho Falls 3 Ogden Raptors 1 – Suspended
Monday Probables
Omaha – Trevor Oaks 3-3 2.29 ERA 1.20 WHIP
NW Arkansas – Scott Blewett 4-4 5.40 ERA 1.58 WHIP
Idaho Falls Chukars Suspended Game
Idaho Falls Chukars Game 2 – Connor Mayes