HR Roll Call: Lucas Duda (1), Kyle Isbel (1)
BPKC Hitter of the Day: Nick Pratto 2-5 HR, 4 RBI – MVP of South Atlantic League All-Star Game
BPKC Pitcher of the Day: Jackson Kowar 6.2 IP 5 H 0 R 0 ER 2 BB 13 K 5-2 FO-GO 121 pitches
Carolina League All-Star Game – Kort Peterson 2-4 R, 2b, RBI, Khalil Lee 1-2 BB, D.J. Burt 0-3 E, Bryan Brickhouse 0.1 IP 1 K
The North squad which the Wilmington players were a part of fell a run short with White Sox prospect Joel Booker winning MVP.
South Atlantic League All-Star Game – Nick Pratto 2-5 HR, 4 RBI, MJ Melendez 1-2 R, Seuly Matias 0-2, Sebastian Rivero didn't bat
The Legends players fared well during the All-Star festivities with Seuly Matias hitting 10 home runs in the 1st round of the home run derby competition before Pratto turned on a fastball as part of a four RBI MVP performance that helped the South take the win.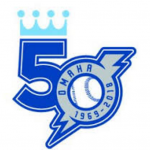 Omaha Storm Chasers 9 Reno Aces 2
Four different Chasers pitchers spread out 11 Reno hits while limiting them to just two runs with the aid of 13 strikeouts. Starter Scott Barlow, back from Kansas City, gave up both runs in the second inning during his four innings of work, striking out six hitters in that time. The Chasers offense was paced by Jorge Bonifacio and Lucas Duda as the pair drove in five of the team's nine runs. In the second game of his rehab stint, Duda doubled and connected on a home run to right.
Lucas Duda: 2-5 2R, 2b, HR, 3 RBI
Jorge Bonifacio: 2-4 R, 2 RBI, BB
Scott Barlow: 4 IP 5 H 2 R 2 ER 0 BB 6 K 3-2 GO-FO 56p/39k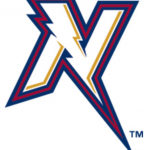 Arkansas Travelers 7 NW Arkansas Naturals 1
The Naturals let their shot at the 1st half division title get away from them on Tuesday. Left-hander Emilio Ogando was knocked around again, giving up six runs in just two and one-third innings of work on seven hits. Those seven hits were more than the Naturals offense could put together on their side as four pitchers limited NW Arkansas to just one run on six hits in the defeat.
Donnie Dewees: 0-3 BB
Nicky Lopez: 1-3 RBI
Elier Hernandez: 0-3 BB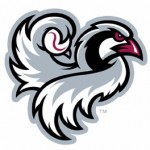 Grand Junction Rockies 7 Idaho Falls Chukars 4
A 4-2 lead for the Chukars got away from them late as Nathan Webb's defense let him down late. The Chukars gave up an in the park home run when a ball got away from a diving outfielder in the seventh inning. An inning later, reliever Christopher Marte followed Webb after he allowed a pair of hits, allowing a double and a single to give up three more runs and put the Chukars too far behind to make a comeback.
Rudy Martin: 0-3 BB, 3K
Kyle Isbell: 3-5 2R, HR, 2 RBI
Jonathan Bowlan: 3 IP 4 H 2 R 2 ER 1 BB 1 K 4-4 49p/31k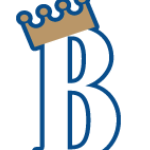 Elizabethton Twins 6 Burlington Royals 1
The Royals lost their first game of the season as they struggled to get much going on offense with just three hits. Starter Charlie Neuweiler gave up four hits, one walk and a pair of runs over five innings, taking a tough loss in the process.
Charlier Neueweiler: 5 IP 4 H 2 R 2 ER 1 BB 2 K 4-3 GO-FO 56p/39k
Angel Medina: 2-4 2b, RBI
Juan Carlos Negret: 0-4 K
Wednesday Probables
NW Arkansas – Jake Kalish 3-3 4.63 ERA 1.43 WHIP
Burlington – TBD
Idaho Falls – TBD