HR Roll Call: Nick Hutchins (1)
BPKC Hitter of the Day: Kyle Isbel 3-5 3-2b, 2 RBI
BPKC Pitcher of the Day: Adrian Alcantara 5 IP 3 H 1 R 1 ER 1 BB 7 K 4-1 GO-FO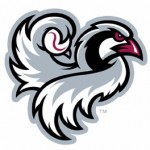 Idaho Falls Chukars 7 Grand Junction Rockies 4
The Chukars offense pounded out 14 hits on the way to a road win that evened their series with Grand Junction. Third-round draft pick Kyle Isbel connected on three doubles in five at-bats, driving in a pair of runs. In addition to Isbel's offensive exploits, he also made an impressive diving catch in the field to record an out in the eighth inning. Starting pitcher Jon Heasley worked three scoreless innings while working around three hits and a walk during his first start in the Royals organization. Dominican right-hander Domingo Pena worked five innings with just one run allowed in earning the winning decision.
Jon Heasley: 3 IP 3 H 0 R 0 ER 1 BB 1 K 5-2 GO-FO 42p/23k
Rudy Martin: 1-4 R, RBI
Tyler James: 2-5 2R, SB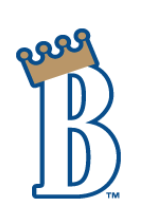 Elizabethton Twins 15 Burlington Royals 3
The Royals didn't have much luck getting Twins hitters out in a lopsided loss. Newly acquired right-hander Elvis Luciano made his first start as a member of the Royals organization, giving up six hits in three and two-thirds innings which allowed the Twins to score three runs. The right-hander struck out two hitters, hit the zone with 43 of his 59 pitches, and induced four groundouts before leaving with one run allowed against. Unfortunately for Luciano, he left with two runners on base and those two quickly came across when reliever Luis Alcantara struggled, allowing three hits in that frame, which allowed four runs to cross total. His struggles continued over the next two innings as well with the right-handed reliever giving up eight hits and eight runs in total during a game that got away from the Royals.
Elvis Luciano: 3.2 IP 6 H 3 R 3 ER 0 BB 2 K 4-0 GO-FO 59p/43k
Angel Medina: 2-4 R, RBI
Juan Carlos Negret: 2-4 2b, 2 RBI
Thursday Probables
Omaha – TBD
NW Arkansas – Jake Kalish 3-3 4.63 ERA 1.43 WHIP
Wilmington – TBD
Lexington – TBD
Idaho Falls – TBD
Burlington – Randy Acevedo