HR Roll Call: Jeison Guzman (2), Rubendy Jaquez (2), Gary Camarillo DSL (1)
BPKC Hitter of the Day: Jeison Guzman 3-6 2R, HR, 3 RBI, 2 SB
BPKC Pitcher of the Day: Julio Pinto 1 IP 0 H 0 R 0 BB 3 K 14p/11k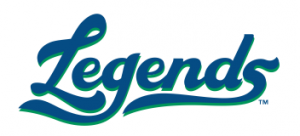 Columbia Fireflies 6 Lexington Legends 3
For the second day in a row Legends pitchers struggled to keep the ball in the yard against the Mets Low-A squad. Starter Holden Capps gave up two runs in four innings, giving up a solo home run in the third inning. Reliever Sal Biasi replaced Capps, trailing 2-1 after four innings, but struggled in his two innings with five hits allowed including a pair of home runs putting Lexington in a 6-1 hole. In the seventh inning, shortstop Cristian Perez drove in a pair of runs with a single to cut the deficit in half but they could get no closer in the loss. The Legends have dropped the first five games of the second half.
MJ Melendez: 3-5 2b, 3b
Nick Pratto: 3-5 R, 2b
Seuly Matias: 0-3 R, BB, HBP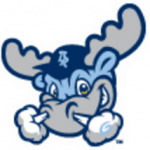 Wilmington Blue Rocks 6 Lynchburg Hillcats 5
The Rocks didn't collect many hits on Monday but they made the most of what they had. With just six singles, three of those accounted for four runs with two hits accounting for three runs in the second inning prior to a wild pitch that scored the fourth run in the frame. Starter Dan Tillo struggled with his control, walking four in five innings while allowing two runs (1 ER) against five strikeouts. Right-hander Arnaldo Hernandez gave up three runs in the sixth that left the game even at 5-5. Tied into the eighth inning, Nick Heath created his own offense, walking, then stealing second and third base. During the steal of third, a ball got away from the Lynchburg pitcher which allowed Heath to race home with the eventual winning run.
Dan Tillo: 5 IP 4 H 2 R 1 ER 4 BB 5 K 6-3 GO-FO 93p/55k
Khalil Lee: 0-4 3K
Gabe Cancel: 1-4 3K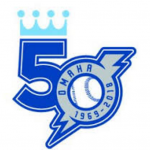 Oklahoma City Dodgers 7 Omaha Storm Chasers 1
Starter Scott Barlow gave up six runs in three innings on seven hits to dig a hole that was too large for Omaha to get out of. The Chasers were limited to just five hits while the defense was uncharacteristically poor with three errors. The only run for Omaha came in the first inning on a wild pitch which allowed Donnie Dewees to score. The loss dropped the Chasers record to 12-10 for the month.
Donnie Dewees: 0-3 R, BB, SB (9)
Jorge Bonifacio: 1-3 BB
Frank Schwindel: 1-4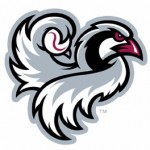 Orem Owlz 2 Idaho Falls Chukars 1
The Chukars lost the rubber game of their series with Orem in a rare Pioneer League low scoring game. Orem's third baseman Tim Millard provided both runs, doubling in local product Nonie Williams with a first-inning double off second-round pick Jonathan Bowlan. That was the only run off Bowlan in his four innings as he was able to work around the other three hits he allowed. A Brady Cox single drove in the tying run in the second inning but Millard answered in the sixth inning with a solo home run off Marcelo Martinez. The Chukars got the tying run in scoring position with one out in three of the final four innings but failed to tie the game in the loss.
Kyle Isbel: 1-4 SB, K
Jonathan Bowlan: 4 IP 5 H 1 R 1 ER 0 BB 2 K 5-2 GO-FO 63p/44k
Marcelo Martinez: 4 IP 3 H 1 R 1 ER 2 BB 7 K 0-4 GO-FO 50p/34k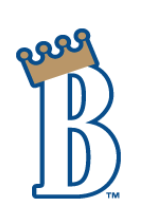 Burlington Royals 11 Danville Braves 10
The Royals surrendered a 6-1 lead to fall behind 10-6 before a five run seventh inning gave them their first win. Shortstop Jeison Guzman drove in a pair in the inning before stealing second and scoring on Jose Marquez's two-run single. The final run came on a throwing error before Emmanuel Estevez locked down the final two innings to secure the win.
Angel Medina: 1-5 R, 3b, 2 RBI
Freddy Fermin: 2-5 2b, 2 RBI
Charlie Neuweiler: 5 IP 9 H 5 R 5 ER 1 BB 8 K 2 HR 2-2 GO-FO 91p/59k
Tuesday Probables
Omaha – TBD
Wilmington – Jace Vines 2-8 5.94 ERA 1.75 WHIP
Lexington – Andres Sotillet 5-4 3.80 ERA 1.38 WHIP
Idaho Falls – Jon Heasley 0-0 0.00 ERA 1.33 WHIP
Burlington – Elvis Luciano 0-1 7.36 ERA